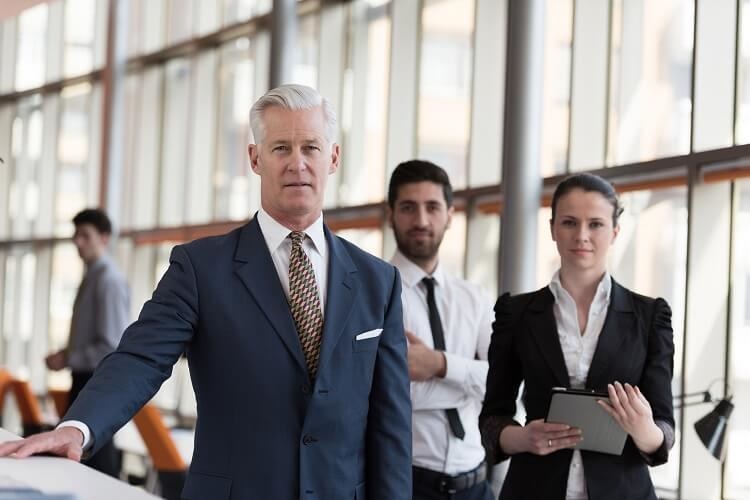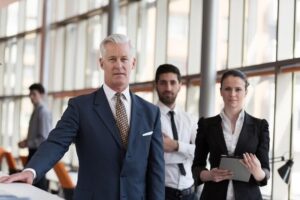 Today we continue our coverage of the great retirement book What Retirees Want. It is packed full of great information and statistics about the state of retirement today.
If you've missed any posts in this series, there are two ways to catch up. You can begin with the first post, which is an introduction and overview of the book, and click through to the next posts at the end of each one you read. Or you can check out my retirement category and scroll through the posts there.
Like with other books I've reviewed on ESI Money, I will share some key passages from this one and give my thoughts on their conclusions.
Let's get started…
New Freedom, Less Worry, More Fun
The book shares a very positive view of retirement with the following summary:
Our research confirms that people are happier, more content, having more fun, and feeling a greater overall sense of well-being after the age of 65 than at any stage of their lives. Many retirees enter what we've named the "freedom zone." Nearly all retirees (92%) say they enjoy the freedom and flexibility of a less structured life in retirement. They tell us that they have freedom from old constraints, starting with most of the daily pressures of juggling work and family responsibilities. And they have more freedom to do what they want and on their own terms — sleep in or get up and exercise, take a drive or read a book, volunteer or learn a skill, hang out with the grandchildren or fall in love.
More freedom translates into more opportunities to have fun.
Notice the key word above? It's "FREEDOM."
The freedom to live your life the way you want without the constraints of work is awesome.
As someone once said, "The worst day of retirement is better than the best day of work." Ok, I don't know if anyone actually said that, but it's not far from the truth.
The book now goes on to describe what "fun" is in retirement (or can be):
What makes life more fun? Less stress from work. More free time, including for family. Greater freedom to do what you enjoy, rather than what others expect of you. And growing self-knowledge and awareness of what you truly enjoy doing. Lori Bitter, author of The Grandparent Economy, told us, "We become more of ourselves as we get older. We just let stuff that seems frivolous and not really authentic to who we are fall away. I think that's true of friendships, and true of activities that we may have taken part in but that no longer really interest us or meet our needs."
It's not just fun that is on the rise. With today's longevity and new post-career lifestyle options, overall emotional well-being peaks in the retirement years, where more people report being happy, confident, content, and relaxed. And contrary to ageist stereotypes, they are the least likely to report being worn out, anxious, lonely or bored. Put those trends together, and people between the ages of about 60 and 75 reach the pinnacle of the freedom zone, where they report high levels and great balance of free time, fun, and emotional well-being. Life in retirement is theirs to enjoy.
A note of caution is warranted here. Not all older people are healthy, happy, or having fun. Many are miserable, some of whom have been miserable their whole lives. Yet, in study after study, the majority — not all, but most — of retirees are turning out to be living their best years. Not only are they enjoying themselves, but they've circled the sun enough times to be appreciative of what they have and less driven by unrealistic expectations or FOMO (fear of missing out).
Several thoughts here:
I have to agree 100% with these statements. Retirement is amazing and I'm glad this book presents it as such. I have read some that try to gloom-and-doom retirement and make it seem like a large percentage of retirees have troubles (like The Retirement Maze, for example), but it really is just a small fraction who has issues. The vast majority loves it!
Less stress from work is HUGE. If you have a stressful job and/or have had one for several decades (like I did), you will LOVE retirement. The stress melts away and you feel like a whole new person!
I agree with the quote about activities we no longer want to take part in. I get people from time to time who ask me to go to lunch. In the past I would have accepted as a matter of principle. After all, what else better did I have to do? Now, I ask what they would like to meet about. If there's a good reason I generally suggest a coffee instead (much faster). If there's not a good reason (basically they want to kill my time) then I decline and say (truthfully) that I don't do many lunch appointments these days. I am done wasting an hour or two at lunch simply because someone wants to "get to know me". Call me a curmudgeon, but I am done wasting my time on activities I don't like.
"Happy, confident, content, and relaxed." Yes to all four of these for me. I've always been fairly confident, but the other three have really ramped up in retirement.
"People between the ages of about 60 and 75 reach the pinnacle of the freedom zone." If they are telling me the best years are to come — that is amazing!!!!!
Of course not all are happy. After all, last time in this series we learned about Worried Strugglers who have failed to save for retirement and are now finding the going a bit rough. But way more people have an amazing, positive time in retirement than hate it and that meshes with what I've seen and experienced too.
Working in Retirement
We've talked a lot about working in retirement in other posts and this book covers the topic as well.
The difference here is they have some stats/data/surveys to back up their findings, so let's dig into what they have to say.
We begin with this:
Working in retirement is becoming the new normal. Today's retirees are working in record numbers. Seven in ten Baby Boomers workers expect to work past age 65, are already doing so, or do not plan to retire. If "retirement" used to mean the end of work, now we're at a tipping point: a majority of people will be continuing to work for a while after they retire, and it will become increasingly unusual for retirees not to work. However, retirees want to work differently — part time, in less stressful and more engaging roles, often in new occupations, often for themselves, and for a few years or as long as they like.
Boy, the retirement police are going to hate these thoughts:
"Working in retirement is becoming the new normal."
"A majority of people will be continuing to work for a while after they retire."
"It will become increasingly unusual for retirees not to work."
Yes to all this. Other books (mostly newer — written in the last 5-10 years) agree with these sentiments — retirees are working in retirement. Some work for money but many others, maybe even most others, work because of non-monetary benefits (social, activity, mental challenge, purpose, etc.)
And when they do work, they change the rules — new roles, new hours, new goals, and new timeframes.
It's all up for grabs when you don't need the money to survive. At this point, you call the shots, not the employer. In other words, when we all needed the income as workers, we were somewhat at the mercy of employers. Now that many retirees don't the money, they have more control over what they choose to do or not do and employers have to either adjust or be left out. The balance of power has shifted.
Busting Some Myths about Work in Retirement
The book includes a chart contrasting myths versus reality about working in retirement.
Their findings:
Myth: Retirement means the end of work. People can't wait to retire, and they don't miss work when they do.
Reality: Pre-retirees say that retirement ideally includes some work, and the fully retired miss many things about work — most of all the social connections.
This first contrast points out the clear distinction between the old definition of retirement (end of work) and the new one (some work, on their own terms, often for non-monetary reasons).
It's interesting that they say that retirement "ideally" includes work. Is that what they really mean? The ideal retirement includes work? I'm a big believer in work or work-like activities in retirement, but not sure I'd go as far as saying that it's ideal to be working in retirement.
I'm also surprised that social connections is the top reason people work in retirement. I would have guessed challenge/purpose as the top.
Myth: People work past retirement age only when they need the money.
Reality: Work satisfies many needs — psychological, social, and professional, as well as financial. More people work in retirement because they want to than because they have to.
"More people work in retirement because they want to than because they have to." That is a bold, compelling statement — more work simply for the joy of working than from the need for income.
I certainly work in retirement because I want to (and I don't have to), so I guess I'm part of the new trend here. 😉
Myth: Retirement is a one-way street out of the workforce.
Reality: Retirees are working part time or cycling between work and leisure, and many return to the workforce after career intermissions.
I'd like to know how many (what percent of the total) quit work, take some time off, and then return to work later.
I'd also like to know how much "later" they return — are we talking a year or two or longer?
Myth: Retirement work means more of the same.
Reality: Many retirees seek different lines of work and new employers — often themselves.
As I said, the power changes when you don't have to have the money.
If that's off the table, retirees can pick and choose the terms of their new employment (within reason) including where they work, when they work, and so on.
Now is the time to try something they've always wanted to do. If it doesn't work out, they can simply quit and move on to another job.
Myth: At retirement age, it's too late to launch a new career.
Reality: Retirees get additional education, reinvent their professional lives, return to early-career passions, and start new businesses.
Put me in the "start new businesses" category.
Once I retired I focused more on ESI Money, bought (then sold) Rockstar Finance, and started the Millionaire Money Mentors. I have enjoyed all of these and might launch/buy additional, related businesses.
I am NOT going to get additional education (I can't think of anything I'd dislike more) or going back to working for someone else. Not in the cards.
Myth: Work in later life is hard and unappealing.
Reality: Working in later years is good for physical and mental health, and older workers are more satisfied with work and life than their younger counterparts.
I think it depends. If you are working because you want to, it's probably all good. You can pick what you want to do and what you don't and thus have a satisfying employment situation.
If you have to work to make ends meet and must take any job to do so (like being a greeter at Walmart), I bet things can look pretty bad.
In the end, today's retirees are rewriting the work-in-retirement rules and they seem to be having a lot of fun doing so.
Good for them!
Why People Work in Retirement
As we wrap up the topic of working in retirement for this post, the book shares four powerful forces are behind the rise in older workers as follows:
Longevity. Increasing life expectancy has produced retirements that can last 20 or 30 years or more. That's a long time to fill, and retirees are filling more of it (especially the early portion) with the stimulation of work, and in the process keeping their retirement savings topped up.
Pensions. That topping up is increasingly necessary since most employers have eliminated guaranteed lifelong defined-benefit pensions. The burden of funding retirement has shifted from employers more to employees, and the relative role of Social Security is declining, so more retirees rely primarily on their 401(k) and personal savings accounts.
Economic uncertainty. The 2007-2009 recession and its aftermath depressed employment and ate into the assets (especially in housing) and retirement savings of many. It served as a wake up call for those who had insufficient savings and would find it financially unsustainable to retire without some employment income.
Revisioning later life. It's not just about the money. The Boomer generation has looked at things differently and changed the norms throughout their lives. As they retire, they see their later lives as active on many fronts, full of purpose, stimulation, social interaction, and fulfillment, including from work. As more of them work in later life, retirement itself is transforming.
Longer lives mean lengthier retirements and potential difficulty funding them. So more people are questioning whether a 20+ year retirement without work is practical, affordable, or desirable. They are giving work an important place in their retirement agendas and reaping a variety of rewards — financial, social, physical, and psychological. As one retiree put it, "Not working, that was for my parents' generation. I can't imagine not doing anything for 30 years. Nor could I afford to."
I'm going to break my thoughts down into two sections — to those who work in retirement because they need the money and to those who work for other reasons.
If retirees are working in order to afford retirement, there's a solution for that (as long as they plan in advance, of course). The answer: Focus more on income-producing investments over simply saving assets for withdrawal.
For example, my real estate generated 10% per year in income. If you needed $40k per year (plus Social Security) in retirement, then you'd only need $400k invested in something similar to what I did. If you need $40k to be withdrawn from savings at a 4% withdrawal rate, you'd need $1 million. It's a lot harder to save $1 million than it is to invest $400k.
Even if your investments "only" return 7% income like many of today's real estate syndications, that still means you only need $575k invested — just a bit over half what you'd need at 4% withdrawal. And that doesn't even count possible upside from appreciation on the syndication.
The time to create your extra income flows is while you are still working. If you need some ideas for doing this, review these posts:
For those who are working for non-monetary reasons (social interaction, purpose, to keep active, to remain sharp mentally, etc.), I say go for it. If you want to spend your time working and that's what's most enjoyable to you, who is anyone to say otherwise?
But also don't let work be your only choice because you're bored. The quote, "I can't imagine not doing anything for 30 years" seems to imply that work is the only option (I know, they said they needed the money too — but let's suppose they didn't and simply want something to do) and it's not.
I have a list of hundreds of retirement activities to consider. Surely there are many ideas for every person to more than fill up their retirement time with activities they find enjoyable.
For the next post in this series, see What Retirees Want, Working in Retirement.