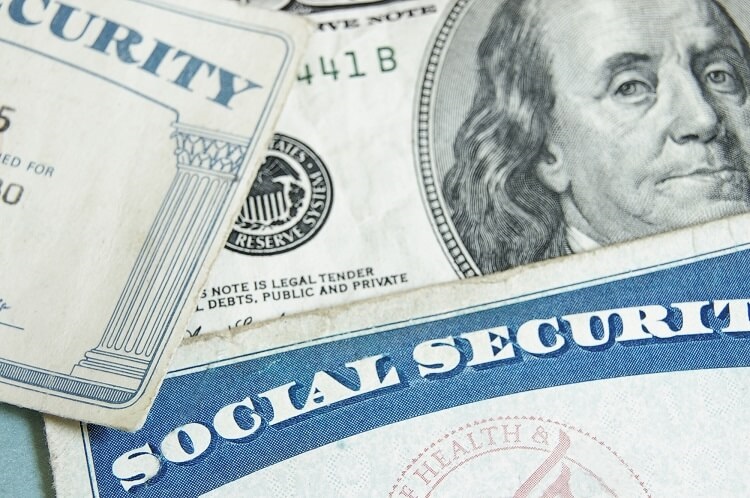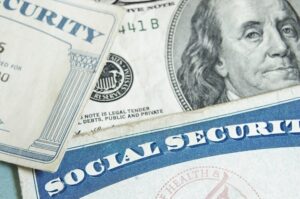 It's very clear that I didn't know much about Social Security (SS).
Almost every time I posted about it in the Millionaire Money Mentor (MMM) forums, someone would correct my understanding.
It's actually been great — I've learned a TON (and hopefully have a better understanding now) — and it's one of the most valuable discussions for me personally on the forums since making the right decision about when and how to take it has huge financial implications.
My lack of knowledge on the subject is because for many years I ignored it. I routinely stated, "I'm not counting on getting any Social Security and if I do, it will be gravy."
That was when I was a young 40 or so and full retirement age (FRA) seemed a million years away.
Now I'm not-so-young and going-on-60. Social Security is fast approaching.
And while I had the gravy part right (we will be more than fine without a penny of SS), the fact is that I will be getting some SS as will my wife, so I better learn about it so I can make an intelligent decision.
So when I received a postcard in the mail for a free Social Security seminar, I just HAD to attend. LOL.
Fifth Time is a Charm
If you're keeping track, this is the fifth free seminar we've been to in the past couple years.
I've written about the others as follows:
All these seminars were retirement focused while the new one was specifically about SS, something I needed more education on. And since it was only 10 minutes from my house, why not attend?
Free AFEA Seminar
This seminar didn't offer a free dinner, but my wife and I made our own and went out for Chinese food right before the class.
It was on December 2 at 6 pm at a local Hampton Inn.
We arrived early, chatted with the instructor a bit, and then one other couple and a wife from a third couple (the husband couldn't make it) was the entire audience. So yes, five of us in total in a conference room.
The seminar was put on by the American Financial Education Alliance (AFEA). Here's their information and legal disclosure:
AFEA, The American Financial Education Alliance, is recognized by the IRS as a 501(c)(3) non-profit charitable organization that provides educational workshops and classes in businesses and universities nationwide. Our Instructors are licensed and trained financial professionals with a minimum of five (5) years of real world experience in their field. They have been required to pass a series of training sessions on how to properly educate in a not for profit setting before becoming a Personal Financial Coach and Instructor with AFEA. AFEA courses and workshops do not promote or endorse any specific products or companies and no selling is allowed. AFEA educational workshops and courses are for general education only and are not intended to be construed as Investment, Tax, Legal or Financial Advice. Attendees should seek the assistance of a professional familiar with the course prior to implementing any of the ideas and strategies taught or discussed in the course. Hypothetical and/or actual historical returns contained in this presentation are for informational purposes only and are not intended to be an offer, solicitation, or recommendation. Rates of return are not guaranteed and are for illustrative purposes only. Projected rates do not reflect the actual or expected performance within any example or financial product. Past performance does not guarantee future results.
Here are my thoughts on the seminars offered by AFEA (FYI, the workshop linked above was also put on by AFEA):
The AFEA is a 501c3 non-profit that does provide free financial seminars. This is certainly true.
These seminars are given by financial planners who are using the free seminars to get new clients. This is also true as in both cases we were offered "opportunities" to meet with the instructors after the class.
It's a very gray area as the non-profit organization and the for-profit planners should not be mixing, but as we started the session our host said…
There are two parts of this class. The first is the information we'll cover tonight. The second is a free strategy session that we'll have at my office at a later date. There we will discuss your specific situation. My assistant will sign you up for a time at the end of tonight.
Now the mailer we got made no mention of a second part of the "class." I'm thinking the instructor made that up to continue the process of turning class attendees into customers. Needless to say, we did not sign up for a strategy session (especially since we were packed with to-dos before we left for Florida), but two of the three couples there did (they were older than us…one said she was 67 and the other looked at least that old).
Anyway, the organization is "legit" in that the info is free, but it's also not really legit as planners are certainly using these seminars to get clients.
FYI, the host did say that "we won't talk about any products because AFEA is a 501c3." But he did mention insurance and annuities many times in a general sense. LOL.
The Seminar
I'm not going to take you through a blow-by-blow of the seminar, but here's an overview of the class from the AFEA site:
WHAT YOU WILL LEARN
As you near retirement, one of the biggest financial decisions you'll need to make is when to begin receiving your Social Security retirement benefits. With pensions disappearing, Social Security remains a major source of guaranteed lifetime retirement income for most Americans, so it's important to take the time to explore your options and make an informed, well-reasoned decision.
How to properly file for Social Security benefits
How to maximize the amount you are eligible for
How to avoid common mistakes people make when claiming their benefits
How to optimize your assets to minimize or avoid paying taxes on your Social Security benefits
How much income you can make and still draw Social Security
How Social Security is taxed
How to file and restrict benefits
How to claim a spouses benefit even if divorced
I would say we covered most of these, but the seminar was only 1.5 hours, so we breezed by many of the topics.
The next day I posted some of my findings/understandings on the Millionaire Money Mentors forums and discovered that I didn't fully understand many aspects of SS and some I had completely wrong. So I guess either the seminar or me was lacking in some way. Hahahaha.
Two Stories
To give you a feel for the class, here are two stories from it…and they are both kind of scary.
In the first situation we were talking about SS strategies when one spouse is a high earner and the other isn't.
The examples were going along as you might expect until the teacher said that if the high earner waited until age 70 to claim SS, then the spouse could claim 50% of that benefit.
Now we've established that I don't know much about SS, but even I knew that didn't sound right.
So I raised my hand and said, "I thought that spousal benefits topped out at full retirement age. Is that incorrect?"
A woman attendee piped in almost immediately, "That's what I heard too."
The teacher was caught off guard, lost in the situation (like he didn't understand it), mumbled a few things, and then told us "Yeah, that's right" and re-did his example.
This guy is supposed to be a professional. He's an "expert." And he didn't know this? (or it slipped his mind?) Yikes!
The second is a quick comment, almost a throwaway in passing, where the instructor was talking and the subject of annuities came up (funny how that happened, right?)
In the midst of talking he said, and I quote (as I had to write it down word for word):
The definition of an annuity is an income stream.
Yeah, I guess that's kind of right, in a way, but it's really not that simple, is it? It would be like me saying:
The definition of an annuity is an over-priced insurance company product designed to make the company and the planner who sells it wealthy.
Hahahahaha.
FWIW, Investopedia gives this definition:
An annuity is a contract between you and an insurance company in which you make a lump-sum payment or series of payments and, in return, receive regular disbursements, beginning either immediately or at some point in the future.
As you might imagine, I think the seminar was "ok." It did at least stir several questions and raise a few concepts that I could then get more clarity on from the Millionaire Money Mentors.
Our Plans
We are still several years from having to decide about Social Security given that we really don't need the money and we won't be drawing it early.
That said, some think drawing early is a good strategy as noted in these posts:
But as I was thinking of what we may do, I went to the MMM forums and asked Apex (who is one of our resident SS "experts" — a term he dislikes, hahaha) the following:
Since I am considering this strategy and since you seem to know a bit about it…is the proper way to do this…
My wife takes her SS (FYI, she's three years older than me).
I take my SS at FRA and she switches to half my benefit.
Is that correct?
His response:
There really isn't a "correct" way but there are some choices that would probably be incorrect.
For instance, if your wife is older and going to switch to her spousal benefit off of your SS then once she reaches FRA it would be throwing money away for her to not draw on her own SS until you started to draw because there is not a reduction in her benefit for doing so.
However there are trade offs for most other choices. I will try to lay some of those out.
I am assuming both of your FRAs is 67 which is true for anyone not born before 1960. If not it's real close to 67.
Option 1. She draws at 67, draws for 3 years, then you draw at your FRA and she switches to her spousal draw which will be 50% of your FRA draw. Those 3 years she drew are pure gravy. Her not drawing for those three years would be a big money wasted mistake.
Option 2. She draws at 62 at less than her FRA draw, draws for 8 years, then you draw at FRA and she switches to her spousal draw which is now reduced to 32.5% of your FRA draw because she drew 5 years early. She has had the benefit of having 8 years of gravy draw but she will be paying a little bit of that gravy back for the rest of your life as her spousal draw is reduced. If you precede her in death she switches to the survivor draw which is 100% of your draw and the early draw penalty goes away. Of course under option 2 she can draw anytime between 62 and 67. The closer to 67 she starts her draw the less of a reduction she has to take in her spousal draw. It's simply a trade off between money now and money later. The sooner she starts her draw the more money she will have drawn in total by the time you reach your FRA, but the less she will draw after you reach your FRA from her reduced spousal benefit.
Option 3: She draws at least by FRA (or earlier) and you draw early before your FRA. Now if you do that and draw before your FRA then both your benefit and her spousal benefit will be reduced by that choice. That is usually an incorrect choice unless both you and she have very poor survivor odds in your family history.
Option 4: She draws at least by her FRA (or earlier) and you wait to draw until past your FRA usually until age 70. So if you wait until past your FRA to draw she can't draw her spousal benefit until you start your draw so she is still on her own draw longer which is less than the spousal draw so she is giving up some money during that time. When you do finally draw she will jump to her spousal draw but it will still only be based on your FRA amount not on your age 70 amount even though both you and she had to wait longer to get this enhanced draw. Her draw at this point in time would be no better than if you had drawn at FRA. Only your benefit will be higher than if you had drawn at FRA. It will increase her eventual survivor benefit but not her spousal benefit now. She can never draw more than 50% of your FRA benefit as a spousal benefit. Any reduction she faces from drawing early is also based on your FRA benefit even if you wait until age 70 to draw. There is no way for her spousal benefit to be increased by you waiting past age 67 to draw. The reason people wait until 70 is longevity insurance since she will get your full age 70 benefit as a survivor benefit.
I think there are good and valid reasons to choose Options 1, 2, or 4, but as I said, Option 3 is usually a mistake.
People who want longevity insurance will choose option 4.
People who want more money sooner will usually choose some version of option 2.
People who want to balance money now with money later without being too concerned with maximizing longevity insurance would probably take option 1.
As usual, Apex did an amazing job of summarizing the vital elements of a very complex subject.
There are nuances and options/differences for this scenario or that scenario, but this was very helpful to me to start thinking about a general strategy.
Overall, I am currently inclined to go for option #4. We don't need the money earlier and by waiting as long as possible my wife will have a great benefit even after I pass (which odds say are fairly even given our ages, but she's super healthy and will probably live to 100).
That said, option #1 is also in the running.
We still have seven years to decide what to do as either option has her withdrawing at her FRA, so things might change over time. I will keep you updated on any changes, of course.
The Math Says When to Take Social Security
As I wrap up this post I want to share one last insight from the class that I posted in the MMM forums.
Once the class started, they gave us a workbook with text and we also took notes in it.
On one page, it said this about when to take SS:
If you drew 132% of your benefit at age 70 and lived to 79, you would receive the same amount of money as you would have had you claimed 100% of your benefit at your full retirement age. If you live to be older than 80, you come out ahead each and every year for the rest of your life.
Five pages later, the workbook said:
The life expectancy for 65-year-old males is 83 and for females it's 85.
So…putting those two together…this means that ON AVERAGE, if you want to maximize your SS benefits you would wait until 70 to claim because 1) if you get past 80 you are in the money and 2) odds are better than average that you'll live past 80.
Then you have to assess whether you are average, below average, above average, etc. I believe that wealth is one major factor in how long you live. So if you're an average male you may live to 83 but if you're a wealthy male you may live to 85…making the "wait until 70" decision even better.
On the flip side if every male in your family has died at 65, that might be a reason to claim early.
I asked the seminar teacher about these two facts and noted they imply that the odds say most people should wait until 70 to claim and he said that was true. However, he said that most people can't wait that long as they need the income sooner.
So this is correct technically, but as Apex pointed out in the forums:
The only issue is that math doesn't account for the time value of money.
In other words, money you get earlier in life is worth more than money you get later in life. You can invest it for longer and inflation is lower. So those need to be factored in as well (FYI, SS is indexed for inflation, just to be clear.) But many of those advocating for taking it early suggest that you invest it and have that money/working and growing for you.
That said, if you claim early and still have enough earned income, your SS benefits can be reduced. But now we're going down a rabbit trail, so I'll stop here.
Anyone else grappling with the issue of when to take Social Security? Have you come to any conclusions/plans?