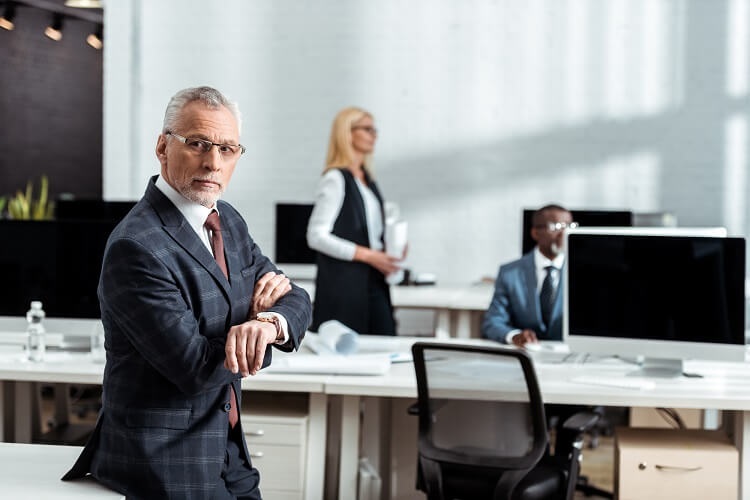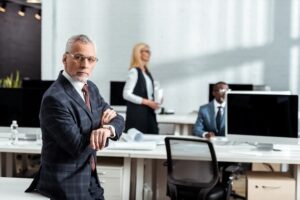 If you've read this blog for more than 30 seconds you know how important earning is to your financial success.
After all, "E" (for earning) is the first letter in the site's name. There's a reason for this — earning was one of the three vital steps I used to become wealthy and retire early.
Then of course there are the millionaires I interview. Many of them have built high incomes over time. Though this fact rankles some readers, it's a simple math equation. Run the numbers and it will become apparent that it's easier to grow your wealth through saving and investing when you earn more.
Before I started ESI Money, I had another site (two actually) where I started to interview millionaires (before I transferred everything to this site). I was chatting via email with one of the millionaires and his career story impressed me. I asked him to write it down so I could share it with my readers.
That's what I'm posting today. Here are the career highlights (followed by my comments) from a man who earned $320k the year this was sent to me.
Here are the details in his words:
It started very early, back in my college days. I did more than try to be a student getting a degree, I tried to take on meaningful jobs that could expand my skill base and make me more attractive to employers, while of course making money to pay for my schooling and life.
I went to a large public university. As soon as I was eligible, the summer after my first year, I became a Resident Assistant (RA). Strongly recommend this job. You have to deal with all sorts of diversity of folks. It helped me with my housing and some food.
During one semester I did an internship at a company to get real world experience, this really put me in high gear in school since I learned how easy we had it in school since it was just a few hours of class/studying a week. I started to get more focused on my career. I was an RA every semester I was in school until I was able to become a Hall Director (over an entire dormitory, not just a floor as with the RA role), this was a year before becoming a grad student which is the typical requirement. Again, the skills learned were very marketable. Having a staff and responsibility over 500+ students, etc…
In parallel I got an assistantship at my university as part of my Master's degree. This helped give approximately 14K annually and paid for 9 credits of grad school, a big deal for me back them.
Lastly I took work with a company that managed the campus telephone company. This was hourly and I was the manager, so I was able to set flexible hours and my experience in the school helped make this possible.
Oh, I got two master's in parallel while doing all the above. This is not to brag, it is to make a point. By the time I got into the interview process with companies, I was a very serious candidate and had a lot to talk about, not just the "clubs", "Fraternity activities", etc. that I was a member of.
Once I finally got into my company, still same company over 12 years. I just committed myself. First in and last out. Not just to show my face though or be in the water cooler, I took every training opportunity they offered, I looked for exposure to new skills and learning. I really learned the basics from the ground up.
It was a meaningful commitment to build a strong foundation in this company. The field and the company culture were my coursework for the next 18 months. This translated into multiple promotional opportunities.
I was given a few opportunities that made all the difference in the world. First they asked me to go to one country for a few years and live, which I did, then years later I got another opportunity to be an expat in another country. For the first opportunity, I was not the best qualified for it, but I was hungry and willing to do it. So many folks refused the opportunity, they stayed behind and many of them were demoted since times in the US were tough, especially in our field, while I was promoted many times, since I was able to get more exposure and opportunity in growing environment.
I always focus on (1) having the right boss. I would not take a job just for promotion or title, I focus on the Boss. I have seen good guys get derailed by bad leadership and support. (2) Driving results, especially results in the eyes of the right boss. I believe my success has come from being able to understand the results required and being passionate about consistently delivering them regardless of the obstacles. Don't over-commit and under-deliver. Properly commit and make it happen, beating when able…
Years later, I am still working very hard, but I believe the foundation I built during my early years set the basis for much of the core of knowledge I am using years later and the perception folks have of me…It was a great investment of time and energy.
By the way, I am not naive or big headed, I FULLY believe that LUCK played a big tole. Since my company happens to have done well over my career, had I ended up in another company I may have not had the opportunity to grow my career as well.
One final thing that jumps out that I should add, I was never shy. I would give results, but I would also share, when appropriate what results I was looking for when needed. I built good relationships with my bosses, since I invested time to be associated with the "right bosses", so over my career I have made it clear why I should be getting an incentive or promotion, even if they did not ask first, just to ensure they were not forgetting…
I always did this linked to high performance/result times. Good to link the two, here are great results, just got your bonus boss and helped company really kick butt here, don't forget me on bonus time or that next step we talked about before…something like that…
My Thoughts
Lots of good stuff here that people can apply to their own careers. Here's what I found especially useful:
He took college seriously. He not only got his degrees, but also racked up some meaningful work experience along the way. He was developing his talent stack even before he was in the actual workplace. This experience (and his accomplishments along the way) set him up very well when it came to finding his first "real" job — he had actual experience and accomplishments to talk about, something most students do not have.
After he got hired, he kept learning, adding to his knowledge and skills. His talent stack grew even more, which in turn made him a more productive and valuable employee, and resulted in him getting promoted several times. With each promotion, his compensation grew.
He did things others weren't willing to do — and did well at them. This strategy can backfire. When you take on a difficult task, it can either make you (if you pull it off successfully) or break you (if you don't). For him, moving overseas was a risk, but he performed well and was rewarded.
He went for the right boss. There's a saying in business that people join companies and leave bosses — meaning most employees leave because their direct boss is terrible. This millionaire turned that saying around and looked for great bosses on purpose, knowing he'd learn from them, have a champion for his work in the company, and be able to grow his network with solid, competent people. I had my share of both great and horrible bosses and can attest to the fact that the right boss can make a huge difference in your success as well as your happiness.
He over-performed. This leads my list of seven things you can do to grow your career. He took the right steps: finding out what was required then working hard to do better than that. BTW, it's worth noting that this was hard work (which heads the list of six ways millionaires grow their incomes). It wasn't a piece of cake by any means. But as he said, he invested early on in hard work and it paid dividends down the road.
He let others know he was over-performing (which set him up for more/higher responsibility). I detailed how important this is when I posted on over-performing. It's not enough to determine the requirements and over-deliver them, you must also be sure those in authority know of your accomplishments. Otherwise it's all for naught. Fortunately there are some simple ways to do this (like a weekly update email) without sounding like a narcissist who likes to spend all day blowing his own horn.
He got lucky. That said, luck is often the by-product of doing the right things which in turn open up opportunities. It's likely some of his luck was random and not controlled by his efforts in the least. But it's also likely that he created much of his own luck through hard work, dedication, and perseverance.
He works well with people. In other words, he's likable and probably networks well, two other top keys to growing your income. This guy is leaving no stone unturned in his quest for career success!
Those are my thoughts from what he shared, but there are a couple other, broader issues I think his story illustrates:
Like almost every other millionaire I've interviewed, he grew his income over time. It wasn't like he left school and made $320k the next year. He started at an entry level, applied success principles to his work, and saw his income rise again and again over time, eventually getting to $320k.
All the steps he took added up. I'm amazed at just how many of the vital steps to growing a career he implemented — it's almost like he wrote the book on how to grow your career income. None of these were a "home run" that got him where he is today. Instead, they all worked together to make him a successful and productive employee and his income rose as his contributions did.
I know many of you reading this are similarly successful to this man. Please share your career secrets with us all in the comments below. I know many will appreciate your wisdom.