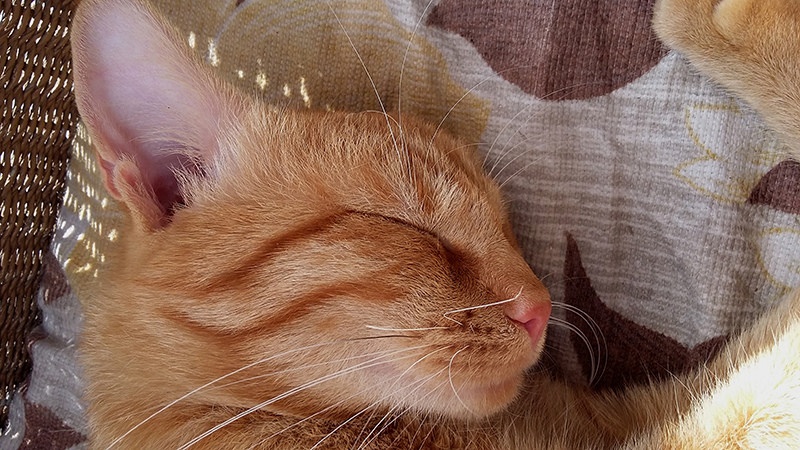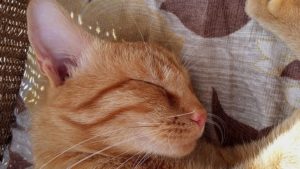 Summary: Managing stress and improving sleep can help you prosper financially as well as physically.
So far in our series about physical fitness and financial fitness we've covered several topics including:
And I've shared how I'm working on my fitness efforts to help both my health and finances thrive.
Today we're moving on to another set of money and health-related topics: stress and sleep.
Lower Stress to Improve Your Finances
We'll begin with some highlights from Money's post on stress. They asked what people stress most about and the results were quite interesting:
67% said Money
65% said Work
54% said Family responsibilities
51% said Health concerns
Well, we certainly can help with #1 and #2 and potentially #4. So I guess you've come to the right place if you stress about any of these. 🙂
Before we get to solutions, here's more of what Money had to say about stress:
And in what can be a vicious cycle, stress can hurt your job performance: The more anxious you are, the more distracted and ill-prepared you are at work.
A global survey by Willis Towers Watson linked higher stress to higher absenteeism. And workers who worried about their finances reported being distracted 12.4 days a year—what's called "presenteeism"—vs. 8.6 days for their more relaxed peers.
Stress can also trigger other unhealthy (and potentially costly) behaviors, including smoking, excessive drinking, and overeating.
And here's what they suggest to combat stress:
Mindfulness meditation, a secular, approachable form of meditation, has been shown in many studies to help reduce anxiety. The basic idea is to set aside quiet time—it doesn't have to be long—to pay attention to the present moment without judging the thoughts, feelings, and sensations that constantly pepper you.
It's interesting to note that meditation is a key part of the great morning routine detailed by one of my favorite books: The Miracle Morning: The Not-So-Obvious Secret Guaranteed to Transform Your Life (Before 8AM)
.
How to Lower Stress
I must admit that I'm not the greatest dealer with stress.
Thankfully, I haven't had high levels of stress related to money, family, and health issues. And for a good chunk of my career (maybe half of it), I didn't have much stress either. But the other half of my career was FULL of stress!
You can tell this if you've been reading the My Jobs series (like where I had to work for a maniac). Furthermore, the two years that I was president of a $100 million company was full of crushing stress. I've never felt anything like that. There's nothing like being responsible for the livelihoods of 800 people to give you more stress than you ever want in life.
Then, of course, there was the last job I held before I retired. Now that I think about it, maybe the last three years of high stress was payback for all the years I had almost no work stress. 🙂
Anyway, here are my thoughts on how to reduce stress in your life:
Retire. The ultimate stress-reducer. It's taken months for me to decompress since I retired, but I can noticeably feel the difference. So if you can retire, do it. Your stress will drop like a rock (at least your career stress).
Pursue FI. If you become financially independent, even if you still work, you'll dramatically reduce both money and career related stress. So while I had career stress, it was limited by the fact that I had "walk away money" and wasn't totally dependent on an employer for my family's well-being.
Exercise. In addition to helping you fret less about health-related issues, exercise also helps you blow off steam from the other stresses in life. I'm not sure if it's the physical movement, the fact that you really can't concentrate on much else when you're gasping for breath, or both, but exercise certainly does help take down the stress level.
I would also suggest meditation, though I've never practiced it so can't speak from actual experience. Maybe some ESI Money readers can offer their experiences with meditation.
Increase Sleep to Improve Your Finances
Now let's move on to sleep, something all of us have experience with. We'll start with Money's thoughts:
Sleep may be free, but not getting enough can be costly. In a 2016 study, economists Matthew Gibson and Jeffrey Shrader found that one extra hour of sleep per week can result in 5% higher wages. "When you're sleep deprived, your productivity is lowered, your mood changes, and your creativity is impaired," says Mathias Basner, a professor of sleep and chronobiology at the University of Pennsylvania. If you can't perform at your best, it's that much harder to earn raises or promotions.
One extra hour of sleep a week equals 5% higher wages? Do I need to tell anyone how HUGE that is? We've discussed previously that 1% or 2% over time can have a massive impact on your career/earnings, so just imagine how big 5% is! And just for an extra 9 minutes of sleep per day!!!
Maybe I need to add "sleep more" to my tips on how to make millions more with your career.
Money continues:
One in three Americans gets fewer than the recommended minimum of seven hours a night, a Robert Wood Johnson Foundation survey found. That costs workers 11.3 days of productivity a year on average, reports the 2011 American Insomnia Survey. That adds up to $2,280 in lost productivity a year—tallied for the entire country, that's $63.2 billion lost.
Sleep too little and you drain your income. Sleep a bit more and you grow your income. Got it.
And the final word from Money:
A chronic lack of z's is also linked to a host of illnesses, including diabetes, obesity, and heart disease, says David Brown, a fellow of the American Academy of Sleep Medicine and the author of Sleeping Your Way to the Top. Want to shed weight? Don't bother spending time in the gym if you're going to skimp on sleep, says Brown.
Here we have the opposite side of the coin — the fact that you can lose a ton of money with too little sleep.
How to Sleep More/Better
The issue with sleep isn't just a "sleep more" problem, but a "sleep better" one as well.
I'm not an expert on either, but I have gone from a person who used to take 30-60 minutes to fall asleep to one that takes a few minutes at most. So here are my thoughts on more/better sleep:
Retire. It not only lowers stress, but you sleep better when you retire. Or at least I do. Why? I no longer have to turn off my racing mind when I go to bed at night. My biggest bedtime issue now is "what am I doing tomorrow?" and since the answer is "whatever I want", there's nothing to churn through. 🙂
Pursue FI. Same as above. Not as good as retirement but certainly headed in the right direction. It's easier to sleep soundly with $3 million in the bank than it is to try and sleep wondering if you'll make the mortgage payment this month.
Exercise. This is a big one. Ever since I started working with my trainer a year ago, I sleep MUCH better. And this was even while I was still working. I think my body is simply tired/exhausted and I HAVE to sleep.
Eliminate caffeine late at night. By trial and error I found out that I can't have caffeine past 3 pm and expect to get to sleep easily that night. Just doesn't happen. So I limit myself to three cups of coffee a day and all have to be consumed before 3 pm.
Go to bed/get up at same time every day. I know this sounds like advice your grandma would give, but grandma was right! As much as you can, go to bed at the same time every day and get up at the same time. I know schedules can be crazy sometimes and you can't always do this. But try to do it as much as you can and it may make a difference.
Since I'm not an expert, let me share some sleep advice from those who are:
Of course, YMMV. My advice is to try a bunch of things and see what works for you.
So there you have my thoughts on how to lower stress and improve sleep. Anyone want to share tips of what's worked for you?