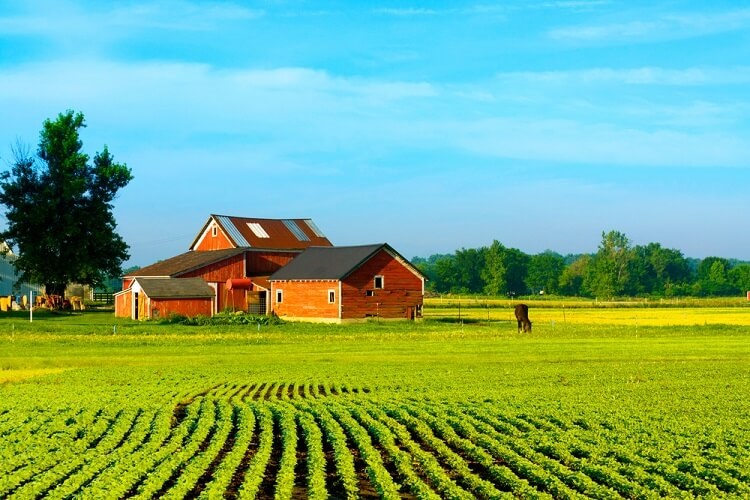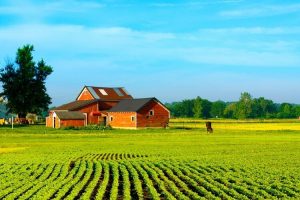 Here's our latest interview with a millionaire as we seek to learn from those who have grown their wealth to high heights.
If you'd like to be considered for an interview, drop me a note and we can chat about specifics.
My questions are in bold italics and his responses follow in black.
Let's get started…
OVERVIEW
How old are you (and spouse if applicable, plus how long you've been married)?
My wife and I are both 44, and we've been married for 22 years.
Do you have kids/family (if so, how old are they)?
We have three children, ages 8, 12 and 16.
What area of the country do you live in (and urban or rural)?
We live in a suburban area in the Midwest US.
What is your current net worth?
Our net worth is $1.3 million.
What are the main assets that make up your net worth (stocks, real estate, business, home, retirement accounts, etc.) and any debt that offsets part of these?
Retirement Accounts: $900,000
Home (debt-free): $300,000
Lake House: $200,000
Lake House Mortgage: ($150,000)
Vehicles (debt-free): $25,000
Cash & Savings: $25,000
EARN
What is your job?
C-suite level, marketing executive with a national, non-profit trade association.
What is your annual income?
$220,000
Tell us about your income performance over time. What was the starting salary of your first job and how did it grow from there?
Twenty-two years ago, my first job out of college as a sales executive with a Fortune 500 company paid $35,000. After a year and a half, I took a job with a non-profit state-level trade association for $27,500
and grew my salary to $65,000 over a seven-year period, and developed a strong network with fellow state-level association professions, affiliated with the same national organization.
I started with my current employer, the national association, 13 years ago for $105,000. I worked my tail off to grow my salary to $220,000 today. Several years ago, I attained a professional certification for association executives, which ultimately allowed me to take on additional responsibility at my current employer during an organizational restructuring.
What tips do you have for others who want to grow their income?
Develop an expertise and work hard to put yourself in the top 5% of performers and you'll be paid handsomely for your time.
Get a master's degree or a professional certification, and pursue professional development training annually.
What's your work-life balance look like?
My work-life balance is great, working just 40-45 hours per week and travel less than 20% of the time. I'm home most weekends, that is, when we're not at our lake house during the summer season.
Do you have any sources of income besides your career? If so, can you list them, give us a feel for how much you earn with each, and offer some insight into how you developed them?
No sources of income outside my career. My free time is truly free, and I really like it that way.
SAVE
What is your annual spending?
Annual spending is $121,000.
What are the main categories (expenses) this spending breaks into?
Automobiles $10,000
Clothing & Dry Cleaning $4,100
Education & Training (Kids) $14,000
Entertainment & Recreation $3,500
Food: Eating Out $6,000
Food: Groceries $12,000
Gifts $4,500
Haircuts $900
Healthcare $1,400
Home $11,700 (Furnishings, Home Improvements, Insurance, Lawn Care, & Utilities)
Household Supplies $4,500
Lake House $15,500
Life Insurance $1,300
Pet $1,000
Technology (Cable, Cells & Internet) $3,600
Tithe & Giving $27,000
Do you have a budget? If so, how do you implement it?
Yes, we have lived on a budget (aka spending plan) for over 20 years.
We have maintained it using an internet program called Mvelopes (named for the "envelope budget" method) for about 12 years. My wife and I are each responsible for designating a spending category (envelope) for each expense imported to the program's Inbox from checking and credit card accounts.
What percentage of your gross income do you save and how has that changed over time?
We save 22 percent of our gross income. It increased from 10 percent once we paid off the mortgage on our primary residence 5 years ago.
What is your favorite thing to spend money on/your secret splurge?
For the first 15 years of our marriage, we followed Dave Ramsey's mantra "live like no one else, so someday you can live like no one else."
Now, we have much more budget flexibility.
Eating out and vacations are the primary spending categories where we splurge.
We also like the convenience of paying someone else to iron our clothes (dry cleaning) and mow the lawn.
In addition, after driving a small import for about 14 years, I recently paid cash for my dream car: a domestic, convertible sports car.
INVEST
What is your investment philosophy/plan?
Long-term, buy and hold index funds.
What has been your best investment?
My best investment has been index funds.
My wife's best investment was Estee Lauder; she turned $500 into $5,000 over a 20-year period. Her hypothesis for the initial investment was that women will always spend money on cosmetics, regardless of their own economic condition and the status of the general economy. She was right!
What has been your worst investment?
Tried the "Dogs of the Dow" investing strategy for two years in the 1990s, and (on top of that) paid exorbitant fees to a brokerage firm to implement.
What's been your overall return?
Overall return has been about 7 percent.
How often do you monitor/review your portfolio?
For many years, it had been quarterly monitoring, with an in-depth annual review. However, I've looked at performance (and net worth number) more regularly for the last two years using Personal Capital's
online aggregator. (Great tool!)
NET WORTH
How did you accumulate your net worth?
Lived below means, paid off primary residence in 15 years, and saved aggressively.
Made a lot of money relative to others that work for non-profit organizations, due to industry specialization, earning a professional certification and cultivating long-term relationships with the organization's key donors.
What road bumps did you face along the way to becoming a millionaire and how did you handle them?
I was unemployed for 6 months after quitting "Johnny Paycheck" style just one year following college. (You know: "take this job and shove it!")
It was very tough at the time (both financially and mentally) but I realized later how good it was for my wife and me as a time of reflection, to determine what was most important to us in life.
What are you currently doing to maintain/grow your net worth?
Save aggressively and employ a long-term, buy-and-hold strategy.
Also, I continue to pursue professional development opportunities on an annual basis.
Do you have a target net worth you are trying to attain?
Our target is $2 to $2.5 million, allowing us to live comfortably on $80,000 to $100,000 annually.
How old were you when you made your first million and have you had any significant behavior shifts since then?
We attained millionaire status about a year and a half ago, at age 42.
What money mistakes have you made along the way that others can learn from?
The most significant money mistake I made along the way was quitting a job without having another one. (See six-months of unemployment above.) It is so much easier to get another job when you currently have one.
If you had to give advice to ESI Money readers about how to become wealthy, what would it be?
First, live on a budget and below your means, allowing you to save money aggressively.
Second, don't overspend on your primary residence and work hard to pay it off early.
Third, pay cash for used automobiles. (You are not what you drive, what you wear, or where you live!)
FUTURE
What are your plans for the future regarding lifestyle?
We hope to retire by age 55, allowing us to travel and explore the US and some international destinations while we're still relatively young.
What are your retirement plans?
Live below our means, allowing us to travel. Might buy a big pickup truck and an RV to see the US for the first 3-5 years of retirement. We love to vacation in national parks.
Are there any issues in retirement that concern you? If so, how are you planning to address them?
Healthcare and long-term care are concerns. We'll keep our cost of living low to allow our savings to continue to grow.
MISCELLANEOUS
How did you learn about finances and at what age did it 'click'? Was it from family, books, forced to learn as wealth grew, etc.?
I learned nearly everything I know about personal finance by reading, and it didn't really click until age 22.
Some books that I'd recommend:
You Have More Than You Think by David & Tom Gardner (aka the "Motley Fools") – this was the first personal finance book that I read, received as a gift from my grandmother about 23 years ago, ignited my interest in personal finance as a hobby.
Debt-Free Living by Larry Burkett (founder of Christian Financial Concepts, which is now Crown Financial Ministries) and Chuck Bentley
The Financial Planning Workbook: A Family Budgeting Guide by Larry Burkett
The Complete Guide to Managing Your Money by Larry Burkett
For general finance, I'd suggest the following books – The Millionaire Next Door, Your Money or Your Life, and The Richest Man in Babylon – as recommended by ESI.
The Automatic Millionaire and Smart Couples Finish Rich by David Bach are in my library as well. Great reads.
I read How Much Money Do I Need to Retire? by Todd R. Tresidder during a recent Caribbean vacation, based on a previous ESI recommendation. Very informative.
I also read The Bogleheads' Guide to Investing recently. Seemed like a lot review for me, but would be good for the novice. I'd say the same for the Simple Path to Wealth by J.L. Collins.
Who inspired you to excel in life? Who are your heroes?
I learned to work hard and the value of money from my parents. Growing up on a farm was an important formative experience. My diligence and dedication to excellence flow from these.
I was inspired to set big goals in high school and college by national leaders in a youth leadership organization, the National FFA.
Do you give to charity? Why or why not? If you do, what percent of time/money do you give?
Yes, we tithe (10 percent) to our church and donate an additional 3 percent to other charities, including Crown Financial Concepts, Family Research Council, Focus on the Family and charity:water.
Do you plan to leave an inheritance for your heirs (how do you plan to distribute your wealth at your death)? What are your reasons behind this plan?
We do not plan to leave a significant inheritance, as we've seen my family have fights over family money for several generations.