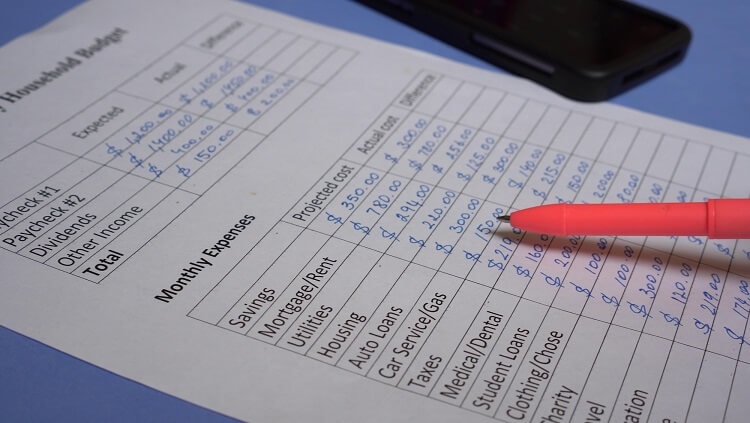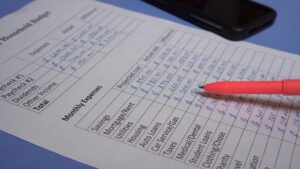 Today we continue our review of The New Rules of Retirement: Strategies for a Secure Future.
As usual, I'll be sharing some thoughts from the book as well as my opinions on what they say.
We've already covered the book's introduction so if you haven't read that yet you should probably check it out before you read this post.
Today we're going to get a glimpse of the new rules as well as six threats to lifetime income.
Let's get started…
We Want Income
The book begins chapter 1 with the following:
Keep my principal secure.
Pay me income.
Protect me from inflation.
These are the goals of more and more Americans age 40 and above. As Americans enter or approach their post-career years, their focus shifts from earning higher income and investment returns to preserving their hard-earned nest eggs. They want to receive steady cash flow from their nest eggs and control their expenses. They want to ensure they'll have enough income and assets to meet their lifetime goals.
Steady, secure income means financial independence. That's why interest in developing a continuing, stable stream of cash is booming.
I've said this before, but I personally prefer income to fund retirement over asset withdrawal (or at least some income as part of an asset withdrawal plan).
Apparently this book thinks that's the way to go as well.
And yet, while Americans hope for a solid retirement full of good, steady income, their expectations do not match the reality:
In 1989, only 30 percent of Americans ages 30 and older were on track to be financially unprepared for retirement, according to the Center for Retirement Research. In 2015, 52 percent of Americans over 30 were considered unlikely to be able to maintain their living stands in retirement. About two-thirds of those aged 45 to 60 said in 2014 they will retire later than they had planned, according to the Conference Board. In 2011, that number was only 42 percent. Government data show that after many decades of declining, the average retirement age has been increasing.
Even those who think they're prepared for retirement often aren't. Almost half of all Americans die with financial assets of less than $10,000, according to the recent research by James Poterba, an MIT economist. Many Americans enter retirement with what seemed to be substantial and adequate financial assets, but because of mistakes and unforeseen events they spend faster than they anticipated or should have. They end up with few assets.
Ok, so the author of Die with Zero should be happy (even if people are probably getting so close to zero by accident).
But seriously, I think we all know that Americans aren't in the best financial shape, right?
So no surprises here.
But it gets worse. Not only are so many so unprepared, but there are several threats to retirement income they also have to face.
Let's get to those…
Six Threats to Lifetime Income Security
Here's what the book lists as the six threats to retirement income:
Retirement Threat #1: The Foundations Are Crumbling
For decades, Social Security and Medicare provided the secure financial foundation of retirement. They still do. Today, however, those programs are in financial trouble, and they will have to change at some point.
Most current retirees report depending more and more on Social Security as the years pass. They tend to spend down other assets or see the purchasing power of income and assets dwindle because of inflation. That's why it is important that you understand the role of Social Security and maximize your benefits.
Medicare is in even worse shape and is closer to insolvency. Without change, Medicare will be bankrupt by 2022, according to the Congressional Budget Office.
Opinions are all over the board here.
Some say Social Security and Medicare are dead. Others say they are not even close.
My guess is that the truth is somewhere in between, but there are at least some issues.
My expectation is that Congress will eventually fix these, but they will wait until the last minute to do so. It's not a topic that many politicians can win on, especially if they are taking something away or adding taxes (which they most certainly will need to do at some point), so they will put it off as long as possible.
Retirement Threat #2: You're on Your Own for Medical Care
Retirement medical and long-term care costs are prime worries of most Americans. About 67 percent of Americans ages 55 to 65 said medical expenses were the top retirement concern, according to a 2012 survey by Allianz. Many other surveys over the years reported similar results. And rightly so. Medical expenses are the retirement plan wild card.
It doesn't do much good to save and invest for a comfortable retirement and build a legacy for your loved ones only to spend most of your best egg on medical care and overpriced insurance.
I've said it before, health insurance is the #1 issue millionaires are concerned about when it comes to retirement.
And if they are concerned, what should everyone else be?
For those who don't know, here's how we're handling it. Five years of using this and we're going strong…
Retirement Threat #3: Avoid the #1 Retirement Planning Mistake
This is not unusual. Ask many retirees what their biggest retirement planning mistake was, and a high percentage will say that they didn't do a good enough job of estimating retirement spending. Ask financial professionals and they'll also say that most people don't have a good handle on how much retirement costs.
One-third of U.S. adults who haven't retired say they'll need 25 to 50 percent of their preretirement income in retirement, while another third say they'll need 50 to 75 percent, according to a TIAA-CREF survey.
The traditional rule of thumb used by financial advisors is your annual retirement spending will be about 80 percent of your pre retirement income. That's far above the estimate many people use, and it still isn't a good way to estimate your retirement spending.
What a mess — and for something that can be handled so easily.
If you want an accurate estimate of what you'll spend in retirement, you MUST track your spending for at least a few years (if not more) before you retire.
That way you'll have actual numbers (not guesses) when you create your retirement budget.
Yes, you'll have to add in estimates for new spending (like travel) but the majority of your expenses will be close to spot on, so you should be very close.
Why guess and expose yourself to a tremendous risk when the solution is so simple?
I don't get it…
Retirement Threat #4: Most Retirement Investment Advice is Wrong and Dangerous
Retirees and those close to retirement traditionally receive the worst investment advice. There have been some improvements in recent years as demand from the Baby Boomers forced changes. Yet, many still receive poor investment advice for the years just before retirement and during retirement.
That's not surprising. Most financial advisors and brokers still concentrate on investors who are going to increase their investment accounts each year. That's a growth business. There's not much growth when clients plan to spend their investment funds and draw down their accounts.
Hahaha. He said it…I didn't need to.
There is so much bad advice out there.
This comes from a wide range of sources including:
Financial Advisors — I have seen so many poor, inexperienced, sales people masquerading around as financial advisors that it's unbelievable. Who would ever hire these people?
Financial Journalists — I read hundreds of money articles a week. Most are complete trash. Journalists work hard at creating the illusion of competence but anyone who has graduated even Money 101 can see through their "expert recommendations."
Money Experts — Can anyone tell me why people listen to those who have no track record or proven success handling money? And yet it's common to find inexperienced, unsuccessful people posing as "experts" — and then others treat them as if they know what they are talking about. You want to know who knows what they are talking about? People who have actually become wealthy themselves (like the Millionaire Money Mentors.)
Shaking my head in disbelief just thinking about it all.
Retirement Threat #5: Retirement Lasts Longer Than Most Think
For the first generation of post-World War II retirees, retirement generally lasted five years or so. Today, many people still believe they have to plan only for 5 to 10 years of retirement. The fact is, a 20-year retirement is common, and 30-year retirements aren't unusual.
Length of retirement isn't that much of a big deal as long as you 1) use a decent withdrawal rate (4% or less) and/or 2) have on-going sources of income to cover your needs.
Retirement Threat #6: Your Taxes Won't Go Down in Retirement.
It used to be a truism that taxes and tax rates would decline in retirement. That's no longer the case.
These days, someone's taxes and tax rate are less likely to decline after retiring. Even if they do, they're likely to creep up during retirement. In many cases, a person's marginal income tax rate actually increases in retirement, and retirees face some of the highest marginal tax rates in history. Average tax rates are likely to stay the same or increase.
You're preaching to the choir here.
My taxes have been steady in retirement.
Of course my income has been steady too, so maybe that's the issue. Hahahaha.
But in the long run it's very likely that income tax rates (in particular) will be going up.
Anyway, those are the six threats. Are any of these an issue you're trying to work though?
Start with Spending
Next we move on to chapter 2 where the focus is on controlling spending.
Some opening thoughts from the author:
The main goal of a retirement plan is to be sure you have enough income or cash flow to maintain the retirement standard of living you want. To meet that goal, first, you will need to estimate how much a year of your retirement stand of living will cost. Second, you need to generate income to pay those expenses.
It is difficult to make retirement plans, even something as simple as setting a retirement date, without estimating the cost of your retirement. Every other part of a retirement plan hinges on how much you plan to spend. If that estimate is way off the mark, the rest of your plan will be way off. Some people overestimate how much they'll spend in retirement, and that causes them to reduce their preretirement stand of living so they can save enough for retirement. Others underestimate retirement spending and find they need to make substantial adjustments after retiring.
The greatest fear of most Americans approaching or in retirement is not having enough income and assets to last through retirement. Survey after survey confirms that.
Ask retirees what their biggest retirement planning mistake was, and a high percentage will say that they didn't do a good enough job of estimating retirement spending. Ask financial professionals, and they'll say that most people don't have a good handle on how much the retirement they desire will cost or even how much they are spending today. Another reason to estimate retirement spending is that survey's show that people who estimate their expenses and capital needs, even if they make poor estimates, save more and are better prepared for retirement than those who do not make estimates.
Ugh. This section is killing me.
There's such an easy solution to this — as I noted above.
They discuss some options like the 80% rule, but dismiss these (thankfully).
That said, let's at least cover the "rule" so we all know what it is:
If you've been exposed to any retirement planning advice, you probably heard the classic and most common formula: Assume that retirement spending will be less than 100 percent of the income of your last preretirement year The recommended percentage varies. I've heard from 65 percent to 85 percent, but most of the recommendations I've seen are around 80 percent.
The advice is quick, easy, and has a reasonable theory behind it. The theory is that not as much money will be spent in retirement years as was spent during the working years. In retirement there won't be Social Security taxes or commenting expenses. There also isn't likely to be the need for as many new suits or other work clothes. Of course, 401(k) contributions won't be made. Perhaps lunch will be eaten at restaurants less often. Other expenses also might decline or disappear.
Some research supports this general rule. Since 1988, every few years Georgia State University, in a project funded by Aon Consulting, has used government data and other sources to determine the percentage of preretirement income that people actually spend in retirement. This percentage is known as the replacement ratio.
Like many other rules of thumb, this one is weak IMO — especially when you don't need to guess.
But more on that in a minute.
Here's what the book suggests:
The real question is: How much are you likely to spend each year in retirement? I recommend throwing out the general rules. Don't use a rule of thumb about replacement ratios. Don't look at annual retirement spending as a lump sum. Instead, develop a spending estimate that reflects the lifestyle you want.
Your retirement plan should start with a thoughtful consideration of the lifestyle you anticipate in retirement and then be followed by an estimate of what that would cost today. You'll have regular necessary expenses for food, shelter, utilities, and medical care. There will be periodic necessary expenses such as replacing cars and things around the house.
Don't overlook infrequent expenses. These include home maintenance and improvements, appliance replacement, automobiles, travel, and help for family members.
The exercise also requires you to spend time thinking about what you will do in retirement. Too many people enter retirement without giving much thought to how they'll spend their time. Through school and their careers, decisions about how to spend most of their time were made by others or by circumstances. In retirement, most of the decisions often are yours. Failure to give careful thought to daily and weekly lifestyles is why a high percentage of people retire more than one. They retire, and then after a while become bored and realize they are wasting a lot of time. They return to work, resolving to retire a few years later and more successfully. The non financial aspects of retirement determine the success of retirement more than the finances. By making this exercise part of your planning, you increase the probability retirement will be a success from both the financial and non finance perspectives.
Most people at the first attempt at a retirement plan find that all these expenses are too much or their resources. Then, they go back to their spending plans and make adjustments.
Ok, this is better than the 80% method, but it still ends up as a guess.
Here's what I suggest:
Track your actual spending 3-5 years before retirement.
Use those numbers as your retirement spending numbers where appropriate (food will probably be the same, but savings will probably go down — or disappear).
Add in new expenses that reflect the lifestyle you want to have in retirement. Travel is the most likely to increase here.
Set a budget by month and by category for 18 months out.
Each month update the budget, adding in actual spending and tacking on another month to the end.
And, of course, revise as needed.
The book ends this section on this last note as follows:
No matter your age, remember that the plan is only a plan. It is based on assumptions, and real events are going to differ from at least some of your assumptions.
People in or within five years or retirement should make annual reviews comparing their plans to actual results. Annual reviews enable you to make relatively small adjustments to stay on course.
Waiting too long to compare results to the plan might require significant and jarring adjustments to spending on other parts of your plan. Think of a regiment plan as a process that has to be fine-tuned regularly.
I prefer smaller adjustments more often than a year, but this plan could work as well. Just be sure you're monitoring spending throughout that year — since if you don't, things could really go off the rails badly in 12 months.
That's it for this time. Check out our next post in this series if you want to secure and maximize guaranteed lifetime income.