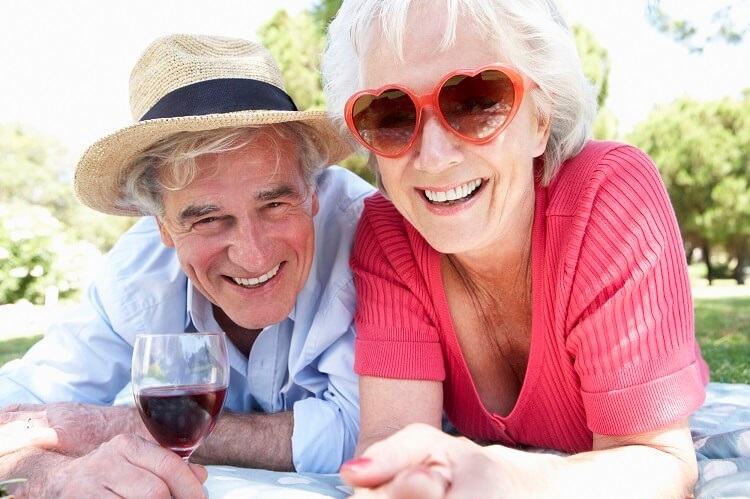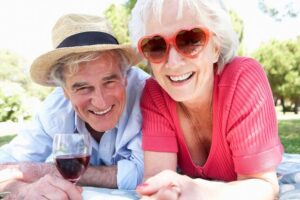 Today we begin reviewing a new book, The New Rules of Retirement: Strategies for a Secure Future.
As is my custom, I'll be sharing some thoughts from the book as well as my opinions on what they say.
This is a longer book, but we've covered much of it in other books and past posts, so I'll focus only on the newer stuff (or if I have comments I want to make).
Let's get started…
Retirement Has Changed
I'm not a big fan of books stating the obvious, but I'm ok with it when it matches my opinion. LOL.
That's why we will begin with this from the book's preface:
The most important lesson from more than a decade of change is: Retirement has changed and will change again.
You need to expect change. Your plans need flexibility, and you need to be ready to adapt and adjust.
Yes, you need a plan for retirement. You also need to realize that it is only a plan. It isn't set in stone, and it isn't a blueprint for the future from which you shouldn't deviate. A plan is based on assumptions about the future. You'll estimate inflation, interest rates, investment markets, the tax law, medical insurance, and more. Reality rarely will match all the assumptions or even come close. Some assumptions will be on target. Others will be a little off the mark, while others still won't even be close.
Plans need to be reviewed and adjusted. When you are in or near retirement, plans need to be reviewed annually. You don't want to review and change plans too frequently, because then you'll be responding to each little change in the investment markets. Regular reviews, however, mean only minor changes in your retirement plan can keep you on track. When too much time passes between plan updates and reviews, then you're likely to need major upheavals to put a plan back on track.
A few thoughts here:
Yes, retirement has changed. In the past 50 years, it's changed a ton. It used to be you retired at 65 to golf and play bowling, then you died a couple years later. Now people are "retiring" at 30 and of all things WORKING part of the time. How can that be? How can someone retire and still earn a penny? Call the retirement police!!!!!
As such, the definition of retirement is changing and up for debate. No one knows how it will eventually sort out.
Like any financial plan (retirement or pre-retirement), you will need to be flexible and adjust along the way. When we started retirement, I kept a rolling 18-month budget, updating it monthly as results came in. After awhile it got tedious as things didn't change much and we had more than enough, but initially it was a good exercise to make sure our finances were on track.
I think monthly reviews are good and can be done easily and quickly. We used a spreadsheet, so it was simple to add in the actuals and add on another column for the next month out. I spent MAYBE an hour a month on it.
FYI, your plan will be better if you track your spending for a few years before retirement. Then you know your estimated expenses will be fairly close to actuals and you'll reduce any unexpected, negative surprises.
I know they are talking about financial plans here, but let me throw in that you need a plan for your life as well — what will you do with your time in retirement? Don't just say, "We'll figure it out when we get there" because that's the stuff failed retirements are made of. Really think through how you'll spend your time. You don't need to create a 100% packed schedule timed to military precision, but you do have to have at least a few interests you know will keep you happy and busy in retirement. And, of course, you can always make adjustments to your life plan as well.
Forced Early Retirement
Consider this part a public service announcement:
Keep in mind that retirement age isn't always a matter of choice. About half of retirees report in surveys that they didn't retire when they initially intended.
A small percentage of them worked longer than planned, either because they liked what they were doing or needed the money. But most report that they retired earlier than they planned. Only a few retired early voluntarily and because they reached their financial goals. Most retired early involuntarily.
Health reasons are a major reason for early retirement. People experience illnesses, injuries, or chronic conditions that make it difficult for them to continue their careers.
Others retire early because they lost their jobs and couldn't find satisfactory new positions. After searching for a while, they left the labor force.
You've been warned.
Given that retirement is a "surprise" or at least involuntary event for so many, I would suggest you be ready for your retirement a few years before you actually want to retire. If everything is in place at 60 even though you want to retire at 63, then if all goes well you can pad your accounts for three years (or live it up).
But if you are normal and have to leave early, you'll be ready.
FYI, there's nothing magical about three years. Personally I would strive for financial independence as early in life as possible just in case the worst happens at a young age.
The book continues the introduction with the following:
No longer is there a definite line between work and retirement, and there isn't a standard retirement age. People are more likely to retire in phases or stages, sometimes called downshifting.
That's an understatement for sure. Which is why the definition of retirement is changing.
Retirement used to be almost the exact same thing for everyone. Now there are so many different flavors of retirement that we spend a lot of time debating what it really means. LOL.
As for retiring in phases, I wish that's what I had done.
I was financially independent at 42 (though I didn't know it as FIRE wasn't big then) and retired at 52 (though I still do work on ESI Money and some other projects).
What I wish I had done was to phase into semi-retirement over time. Maybe something like this:
Move to four days of work a week at 44
Move to three days of work a week at 45
Move to two days of work a week at 46
Move completely to my current plan at 47
This would have given me five more years of complete "retirement" and several more years of partial retirement. At that point I would be ok with the time I've been retired. As of now, I regret that I didn't make the move sooner.
Activities that Can Derail Your Retirement
The book ends the introduction by listing what they call "retirement activities to avoid".
Sound familiar?
Yep, it resembles the nine reasons we discussed in Retirement Fail: The 9 Reasons People Flunk Post-Work Life and How to Ace Your Own (you can read my thoughts on that book starting here).
And guess what? The activities to avoid in this book are very similar to those in the last book.
So I guess they are accurate, huh?
Anyway, let's go through the list this book has and I'll comment on them…
1. Debt
Here's what the book says on this one:
It's important to realize that in retirement your finances are less flexible. You have little or no potential for earning more income. Negative financial surprises are likely to occur, especially high medical or long-term care costs.
If you're already carrying a fair amount of debt when these expenses arise, you'll have few options for dealing with them. For most people, it's better to eliminate debt before retirement and try to avoid it in retirement, except to deal with emergencies.
Several thoughts here:
Personally, we haven't had debt in decades, so you know I retired with no debt.
That said, there is a reasonable argument to be made that as long as you can cover the debt (and still have some margins of safety), it's ok to have debt in retirement.
Now when I say it's "ok to have debt in retirement", I think most people would agree that we're talking about a mortgage, not consumer debt.
But if anyone does carry debt into retirement (or acquire some after retirement), they need to realize that the book is right: "If you're already carrying a fair amount of debt when these expenses arise, you'll have few options for dealing with them. For most people, it's better to eliminate debt before retirement and try to avoid it in retirement, except to deal with emergencies. "
2. Spending Too Rapidly
This one is close to the same as in Retirement Fail.
That book concentrated on simply over-spending. This one focuses on withdrawing too much from savings (or needing/counting on too much from savings).
Here's what this book says about it:
Surveys of retirees and preretirees indicate that many believe they can safely spend 7 percent or more of their assets each year without the risk of running out of money. Financial planners and academics who have studied retirement spending believe the safe spending rate is much lower.
7%? Yikes!!!
I know there are cases when 7% can work, but it's pretty risky IMO.
I'd rather count on 3%, see that I'm doing better than expected, and ramp up a bit.
Starting at 7% just doesn't seem wise.
3. Uncover Major Medical Expenses
Health insurance is the #1 retirement issue mentioned in my millionaire interviews.
And for good reason. Here's what this book says on the issue:
Medicare doesn't cover all your medical expenses, which is something many people don't realize as they enter retirement. Of course, you can't really control when you need medical care. That's why medical expenses and long-term care expenses are the wild cards of retirement planning.
And if you retire early, there isn't even Medicare!
This is why you need 1) insurance and 2) a margin of safety (or several) built into your financial plan.
4. Helping Others
In Retirement Fail it was kids holding on too long financially that was the problem.
Guess what? They're back in this book. LOL.
Here's this author's take:
People want to help their children and grandchildren. Since the financial crisis of 2008 and even before, there's been a trend of boomerang kids in the United States. These are adult children fully or partially supported by their parents, either while living on their own or in the parents' homes.
Retirees need to know there's a line of support they can't cross without endangering their own financial security. Too many are in danger of overextending themselves to help their younger loved ones. That's understandable, but it's dangerous. You're likely to spend down your nest egg too fast, and that will leave both you and the younger generation without any financial support.
Help for younger generations must be affordable for you and shouldn't be open-ended or without expectations of results from the youngsters.
Economic Outpatient Care doesn't help anyone (at least in the long run) — the giver or receiver — so any assistance needs to be temporary and affordable.
5. Flying Solo
"Flying solo" is code (at least in part) for "divorce", which, as we learned in Retirement Fail, is a big issue for the older generation (and thus retirees).
But it also covers other issues related to singleness.
Here's what this book has to say:
Married couples do better financially in retirement than singles. That's partly because divorce is expensive, requiring the same income to support two households. But it's also because too many retirement plans don't include the contingency that one spouse will pass away, costing the household Social Security and other income sources. A solid plan includes financial security for a surviving spouse.
Agree 100% that both spouses need to be in the loop in case one passes.
And hopefully, when one goes first, they have made plans financially for the impact (costs will likely go down but income might as well.)
6. Fraud
Scammers are all around, but the elderly seem to be especially vulnerable to them.
Some thoughts from the book:
Financial crooks generally target older Americans. Older Americans usually have enough money to entice the crooks, and they're more vulnerable than younger people.
Studies show that people generally are more optimistic and trusting as they age, making them susceptible to fraudulent pitches. Others have reduced cognitive functions, so they don't make decisions as well as they used to. Realize you're more of a target for fraud and establish safeguards.
It's a sad state to live in, but you have to be on your guard with almost everyone these days.
7. Second Homes
Hahaha. Our old friend the second home makes another appearance.
The summary of this issue:
Classic retirement goals often include becoming a "snowbird" or having a vacation home. Too many people, however, don't understand the full financial burdens of these goals. A classic mistake is not to factor in the periodic repairs and maintenance required of the second home. These expenses mount as the home gets older and become significant in retirement when incomes are likely to be lower and finances are less flexible.
Is the answer to rent instead of buy? Seems like a good option to me (if all goes well, I'll be testing this option out this coming winter).
8. New Businesses
And we have yet another old friend.
The specifics here:
People with successful careers often consider starting businesses in retirement to stay busy. Before traveling this road, be aware of the high potential for failure and the loss of capital. A retirement business should use only capital that isn't needed to maintain the planned standard of living.
I personally like a side hustle that's started and developed prior to retirement. We'll get into that subject a bit later.
For now, that ends the introduction.
To read more, see what the book has to say about threats to income and controlling spending.