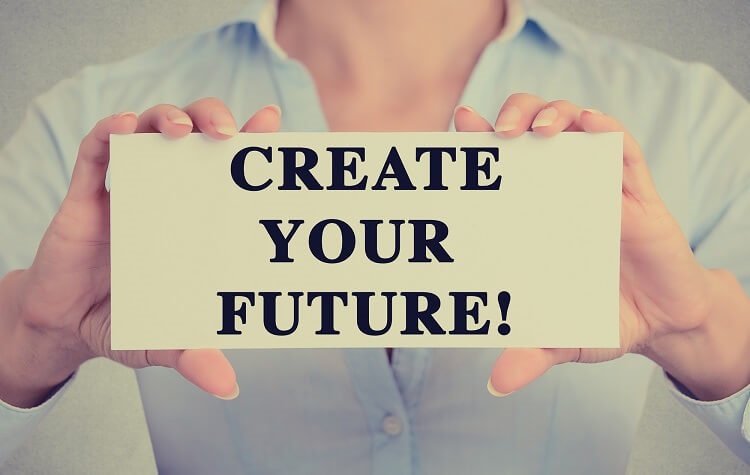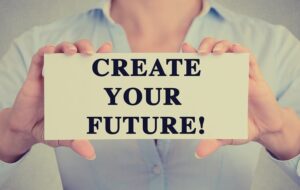 Ok, I'm guilty!
Not only am I posting one New Year's resolution article (the first was my "12 books" post), but I'm now publishing a second one!
What gives?
Well, I'm adding several guest posts I've done for other sites on ESI Money and this one just happens to work for this time of year.
Plus, I can't have too many "make more money at your career" posts, can I? I have to keep feeding the excuse-makers, don't I? 😉
Today's post is one I wrote three years ago on Be Net Worthy.
Since I like both resolutions and careers and that site was known for a strong career-focus, it just seemed like a great fit.
I've updated it a bit here and there, but most of the post is as it was then. And the conclusions are still true (of course) — your career is something you should place emphasis on each year since it's your largest financial asset.
BTW, the intro is a bit over-the-top IMO, but remember I was selling myself to a new audience plus ESI Money was just a teeny-tiny site then, so I needed to pump up the credibility factor. Ha!
Now off to the post…
——————————————-
This is the time of year that many people make New Year's resolutions. And right after losing those ten extra pounds and stopping smoking, all sorts of money-related resolutions top the most popular lists.
Well, I'm going to save you the time and effort of deciding what to resolve and offer you three simple and effective resolutions that could earn you millions of extra dollars over the course of your career.
If you're not sure you should believe what I say, let me assure you I speak from experience. I started from a lower-middle-class family and eventually became the president of a $100 million company. I made six-figure incomes most of my career and managed hundreds of people. So I learned a bit about what it takes to get ahead and grow your income.
An Extra Million or Two
What if I told you that you had a multi-million dollar asset? Would you want to grow it? Would you take some time to make it worth a bit more? Would even a few extra percentage points here and there be worth a fortune to you? Of course!
The good news is that you have a multi-million dollar asset. It's called your career. The better news is that there are specific steps you can take to make it worth more. Millions more.
I know that might sound unbelievable, but I've run the numbers. I can say without a doubt that an extra 1% or 2% gain in your annual earnings can be worth millions more dollars over your working career.
Don't believe me? Runs the numbers yourself on my career calculator.
There's a Tried and True Path to Career Growth
While that's pretty amazing news, even better is that there's a tried and true path to career growth that can help you get those extra millions. I've boiled them down to seven simple steps you can take to grow your career.
Hint: one of them is not "work hard." It's almost a universal law that people who "work hard" often don't get ahead. That's because working hard gets you nowhere by itself. You need to work on the right things too. That said, working hard is certainly PART of the equation as evidenced by the career advice ESI Money readers have received from millionaires.
But let's not shoot for the moon immediately out of the gate. I realize seven steps can be a bit over-whelming, especially since you've already got several other resolutions you want to tackle this year.
So with that in mind, I want to share with you three simple steps you can take to help you earn millions more in your career.
Three Steps to Career Growth
Here are my top three steps to drive your career (and earnings) forward:
1. Over-perform your job's expectations. Almost no one has a written plan for over-performing. And as a result, most people do not know whether they are doing more than they should, less, or just the right amount. They don't even know if they are working on the right things. It's hard to hit the target when you don't know what you're shooting for, right?
I suggest you resolve to take the guess work out of that this year by talking to your boss.
Work with her to make a list of what she expects from you. Get it in writing and make it as quantifiable as possible.
Then work like crazy to do more than what she expects. Document your success in weekly meetings or email progress reports.
Rinse and repeat and by the end of the year you will have racked up a ton of accomplishments and primed the pump for a big raise or promotion.
2. Become more likable. Believe it or not — some studies show that being likable is more important to career growth than performance.
As you might imagine, there are a whole lot of suggestions on how someone can become more likable (Google it and you'll find a ton of ideas). A few of my favorites that I think everyone can use are:
Be positive.
Smile when speaking with others.
Engage in at least one good deed a day.
Act as if the person you are speaking to is the most important person in the world.
Praise others in a genuine way.
Don't take yourself too seriously.
Be happy for other people's success and joy.
Pick a few of those and work on them this year. It's almost guaranteed you'll be more likable and will feel better at work. Plus your career will thrive.
And if that's too much to handle, here's what I've come up with as the key to being likable: Treat others like you want to be treated. It really is that simple.
3. Network. You're probably cringing right now, but you know it's valuable.
People get raises because others put in good words for them. People get promoted because they are liked and known by people making those decisions. People get new, exciting, lucrative job offers because they know people who have the jobs and get recommended for them.
I could go on and on. Networking is very valuable.
Thankfully, I'm not going to tell you that you need to attend a ton (or even any) networking receptions to schmooze with others. No, my tips are simpler than that and yet effective. They are:
Make the most of LinkedIn — Take full advantage of it. Get your profile set up, completed, and looking professional. Spend as much time on it as you would writing a resume — because that's what it is. Once you're all set, reach out to connect to people you know — old friends and co-workers, vendors you meet, etc. Try to get one new connection a day and in 365 days you'll have almost 400 connections that may help you in the future.
Connect with people inside and outside company — You should be networking with fellow employees at all levels (above, below, and at same level as you). In addition, people you meet at work but are not part of the company (suppliers, sales reps, etc.) are also great sources for connections. I set up lunch breaks, coffee breaks, or even after-work get-togethers. Once every other week is a great goal. Networking is really just getting to know people and looking to help them. So if you have a sincere interest in other people, you'll be excellent at this.
Volunteer — I can't list all the ways my career and personal life have been helped by the connections I've formed through volunteering (I once got the best job in my career by being on a non-profit board with the owners of my future company). When you are working on a cause with someone, you are "in the trenches" together. You end up forming a close bond during this time. And when a business opportunity or need comes up, you have a pre-developed relationship that makes asking for (and getting) help much, much easier. In addition, many volunteer organizations will let you work on a wide range of projects which will also increase your work skill level. This, in turn, will help you perform better in your job.
That's it. Not too taxing, right? These will probably take less than an hour a week to work on and implement and yet set you up for huge financial rewards down the line.
Seems like a good trade-off to me.
If you take these three steps and work at them diligently over the next year, your career can't help but grow. And as you apply them time and again over the years and decades, your income will increase and become a mighty force on your path to financial independence.
Best of success to you in 2020!