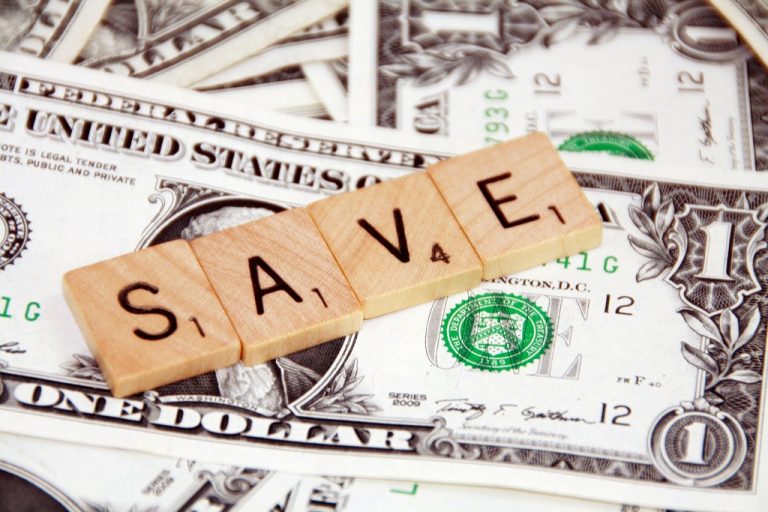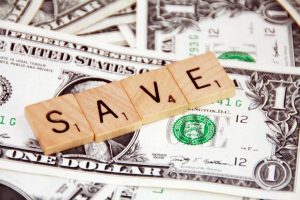 Today we continue my list of the best 52 ways to save money.
If you missed the first post or want to see my philosophy behind picking these tips, you can visit The 52 Best Ways to Save Money, Part 1.
As for now, we'll continue the countdown by sharing the best tips from #34 to #16.
Here they are:
#34: Cook from Scratch to Avoid Convenience Foods
You might be surprised at how much money you are spending on convenience foods. Making some of your food from scratch can add up to significant savings over time. And doing so is pretty simple. Plan your meals in advance so that you have the appropriate ingredients on hand. Check into 30-minute meals, as well as crockpot cooking, so that you can save time and money. You can also make extra and freeze it so that if you are in a bind, you can just pull it out of the freezer. You'll likely eat healthier and save $250 a year. (Oh, and don't count on meal prep kits to save you money — they are actually much more expensive than cooking yourself.)
#33: Move to a New Town
One of the best ways to save money is to move to a town with a lower cost of living. You may earn less in a new job (or maybe not), but odds are your lower costs will more than offset that. You can easily save $1,000 a year or more just by carefully choosing where you live. And moving to a foreign country can cut your costs in half! However, this idea requires a significant amount of effort (after all, moving from one place to another costs money, time, and energy) not to mention that it's not viable for many people due to family and/or work obligations/preferences. Therefore, I moved it down the list to compensate for the "hassle factor."
#32: Shop Out of Season
Do your shopping out of season. Buy shorts and swimwear in the fall, when they are on clearance. Buy winter coats for your kids a size or two too big when the season is over, and they'll have a low-cost coat to wear next year. Keep an eye out for sales, and buy Christmas gifts year-round, rather than waiting for the holiday season. Outdoor furniture, landscaping plants, snow blowers, and many other items can be bought out of season at a steep discount. You can save up to $300 a year by simply shopping out of season and buying on discount.
#31: Regularly Shop for Insurance
Don't stop shopping around for car and homeowner's insurance just because you already have it. Regularly look for lower insurance quotes. If you save $1,500 every five years (which is not unreasonable), that's like saving $300 a year.
#30: Analyze Per-Unit Costs
Take a look at the per-unit costs of what you purchase. Many people assume that "larger is cheaper" but this is increasingly not true — you MUST know how much an item costs per ounce, per unit, or whatever the "per" is for the item you're buying. How do you do this? Create a price book to record what you pay per-unit for different items, from household cleaners to different foods. If you have an aversion to paper, your price book doesn't even have to be a small notebook; you can keep track using a note-taking app on your smart phone. By just paying attention and making sure you pay the lowest cost per unit, you can save up to $300 a year.
#29: Sign Up for Loyalty Programs
There are almost an unlimited number of loyalty programs that can help you save money. Grocery stores, sporting goods retailers, hotels, office supply stores, and other retailers offer discounts or "points" for using a loyalty card. Some even save you more by sending additional coupons on items you use the most. We regularly save 30% or more on our grocery purchases simply by having and using the store's card/app program.
In addition, credit card loyalty programs also help you earn cash back, as well as free travel and other perks (just don't carry a balance, or the value of your rewards will be offset). By signing up for loyalty programs, you can save about $300 a year – as long as you don't mind giving up some of your privacy.
#28: Skip Dessert and Drink Water When Eating Out
This is a rather simple tip, but it can save you a bundle. Two of the most expensive parts of eating out are desserts and drinks — they cost a fortune compared to alternatives. So rather than driving up the cost of your bill when you eat out, skip dessert and drink water. A family of four that eats out twice a month can save quite a bit. If you spend $10 on dessert and $5 on drinks each time you eat out (which is easy to do), that's $30 a month or $360 a year. We actually prefer water (a healthy choice) and often swing by the grocery store for a half gallon of ice cream (costing $3) for dessert — a much better deal all the way around.
#27: Work with Your Neighbors
Your neighbors offer several excellent ways to save money. Get a bunch of people together in your neighborhood and group-bid on trash services, snow removal, yard care, pest control, home repairs, and more (my homeowner's association does this and we save a good amount every year). Share yard equipment (my neighbor borrows our snowblower and we borrow his wheel barrow) and make bulk buys (one of our neighbors makes a run to the natural food store for big bulk buys for several of us.) Trade babysitting or pet sitting tasks with neighbors. Make arrangements to plant different things in flower and vegetable gardens, and then trade plantings. The possibilities are almost endless. With the right planning and with a little ingenuity, you could save up to $400 a year.
#26: Ditch the Land Line
Your land line is becoming obsolete. With Skype for long-distance and prices becoming increasingly reasonable for cell phone plans with unlimited talk and text, there isn't a lot of need to pay $35 a month for unlimited local and long-distance on a land line. Simply taking a look at your phone needs and re-evaluating your situation could save you $420 a year.
#25: Vacation in the Off-Season
Taking vacations during the peak season means that you will pay more. More people on vacation, means that demand is high – and so are the prices. If you want to save money, you have to go when demand is low. Take an off-season vacation, and you can save a boatload of money. In addition, it's likely that you'll save time/hassle. When we went to Disney a couple weeks after Labor Day, there was hardly anyone in the parks. The MOST we ever waited for a ride was 15 minutes! And when we took our cruises, picking a less popular time (right after New Year's) saved us $800 or so. Of course taking an off-season vacation means you may have to deal with issues such as fewer options, but the $500 (or more) a year you can save often makes those kinds of inconveniences worth it.
#24: Use Students for Services
You might be surprised at how much students can save you on services. If you go to a beauty college to have your nails and hair done, you can save quite a bit each year. Hire landscape design students to take care of your yard or design your new sprinkler system. Go to accounting students to help you with your taxes. Several of my neighbors have raved about college students who have painted their houses in the summer. My son charges much less to mow a lawn than a yard service does — and his work is just as good. And my daughter's pet-sitting fees are very reasonable. Many of these students need the practice, and often have more seasoned instructors (or parents) overseeing the work. Save about $500 a year by having students provide a variety of your services.
#23: Comparison Shop to Look for the Best Value
I know, I know. This is a shopping 101 tip. But are you making sure that you have the best value (or at least a good value) when you make your purchases? Many people simply don't do their due diligence and thus miss savings. So shop around, looking for the best prices, and best information. When you pay attention to what you are doing, and when you actively search for the best deals, you are far more likely to save money. For instance, I looked at newspaper ads for two months to compare costs and features before I decided to buy a computer (got a great deal at Costco). I also shopped around for our cruise and saved a ton (I've had several other cruisers tell me I got a good deal.) Of course, all this takes time, so there is a "cost" to it. While it's hard to estimate how much you can save doing this, I think it's reasonable to say that you can save $500 a year by comparison shopping.
#22: Practice Good Driving Habits
When you are a smart, good driver, you can save quite a bit. Safe driving habits will save you money on insurance, since you will be less likely to be ticketed or to get in an accident. If you want to save money on gas, you can do so by driving more efficiently (I need work in this area myself — I need to SLOW DOWN). Bundle errands, avoid unnecessary trips, and drive defensively. My estimate is that you can save about $500 a year by being a smart driver.
#21: Buy in Bulk
If you want to save some money on your non-perishables, buy in bulk. Stock up when something is on sale or if you can get a better bulk price. You will pay less per-unit (be sure to do the math — all large-sized items aren't always the best buy), and save over the long run. Of course you need to have the storage space (we have an extra garage stall). If you do, my estimate is that you can save $500 a year.
#20: Use the Library
Instead of buying books, music, and movies, rent them from the library. Find out what your library offers, from kids movies to audio books. My library even has e-books to read and e-audiobooks available for download. And we can order books from any library in our system and have them shipped to our home library for pick-up. If you can avoid buying one book/music product/movie every other week, you can save $520 a year (assuming an average of $20 each item). (BTW, I'm not even counting the value of financial education in and of itself and how resources from the library can help you cut costs, grow your career, better manage your money, and the like — ideas that could net you way more than $520!!! FYI, if you must buy, there really are only five money books you need to read anyway.)
#19: Cut or Down-Size Cable/Satellite TV
When you look at all of the entertainment options out there, it seems a little odd that many of us are still paying high prices for cable. And yet we are. Many people could find the exact same shows they watch on cable from another (and much cheaper) source. Then there's the "I have 700 channels but only watch three" group (I was in this one myself, so took my own advice and down-sized when we made our last move.) Finally there is the "yes, I have cable TV but don't use it" crowd. Don't get me started on them. Between online TV watching options and services that can stream movies right to your home, cable doesn't seem to be very necessary for a large number of people. Chances are that you can save $50 per month (more if you have a costlier package) — for an annual savings of $600 — by either cutting or down-sizing cable television.
#18: Eat Out Earlier in the Day – And Week
Instead of going out to dinner on a Friday or Saturday night, consider eating out for breakfast during the week. Even lunch is usually a better option than eating out for dinner. The Chinese restaurant my family loves charges five dollars PER PERSON more for a dinner/weekend meal than for a lunch/weekday meal. And this is for the EXACT SAME buffet!!!! As such, my family plans ahead and meets for lunch on Friday afternoon rather than get dinner out on Saturday night. Most restaurants are even worse. The price of a weekday breakfast or lunch is right around $7. A weekend dinner will set you back $20. If you eat out twice a month (two people), you can save $624 a year, including tips.
#17: Reduce Your Utility Costs
Make an effort to be more energy efficient in your home, and it can save you major money each month. Using a programmable thermostat can save you 20% on your utilities all by itself. Add to this by boosting your insulation, plugging energy leaks, and turning off the lights in rooms that aren't in use. Be smart about your water usage. Even use your curtains strategically to help keep your home warm/cool (open them up when it's sunny in the winter and close them when it's sunny in the summer). If you take a few simple steps, you can easily save $700 a year on a $2,500 utility bill.
#16: Spend More Time at Home
Learn to enjoy time at home with your family. There are plenty of ways to save money on staycations, a series of mini-vacations, quality at-home activities, or other frugal entertainment options. Look for free or low-cost activities in your area (we like local parks and bike trails, nearby lakes, and downtown activities that are always fun but low in cost.) The average family spends $2,000 on vacation, but I think with creative planning you can easily cut your vacation budget in half (especially if your finances are in need of a quick cost-cutting effort) and save $1,000 a year — and possibly create even more meaningful memories.
Any thoughts on these?
To continue this series, see The 52 Best Ways to Save Money, Part 3.
photo credit: 401(K) 2013 Save Money via photopin (license)