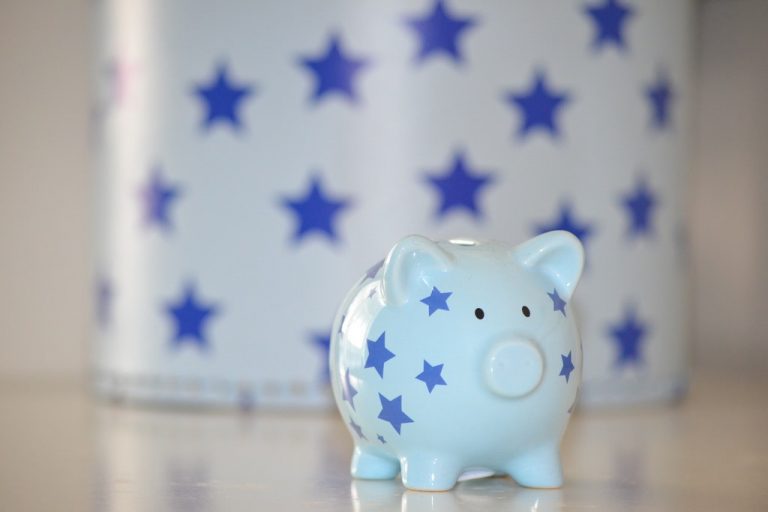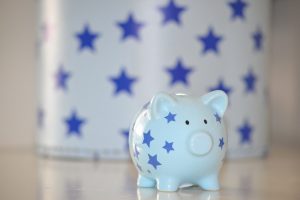 Today we finish my list of the best 52 ways to save money.
If you missed the first post or want to see my philosophy behind picking these tips, you can visit The 52 Best Ways to Save Money, Part 1. You can see the second post at The 52 Best Ways to Save Money, Part 2.
As for now, we'll continue the countdown by sharing the best 15 tips.
Here they are:
#15: Carpool/Share Transportation
You can save a bundle if you focus on reducing transportation costs. One way to do this is through carpooling. Simply by sharing rides with others, you save on fuel, parking fees, vehicle wear and tear, auto maintenance fees, and perhaps even insurance (for driving fewer miles per year).
A handy calculator offered by Duke helps you figure out how much you could save by carpooling. If you have a 60-mile round-trip commute five days a week, 50 weeks a year, and your car gets 25 miles per gallon, you could save $1,290 a year. This figure uses gas at $2.30/gallon and involves two people. It's over $2,000 if you include one additional person.
Not only can you save money, but your time can be used more productively to improve yourself or get work done while someone else drives.
#14: Ask for Discounts
One of the most straightforward ways to save money is to ask for a discount. Yep, that's it — just ask for a lower price.
It's easier, and much more successful, than most people think. In fact, a national survey by Consumer Reports found that more than 90 percent of shoppers who bargained got a better price.
Of course, asking for a discount can be intimidating for many people. So begin by checking out Six Times It's Easy to Ask for a Discount. It will get you started on asking for discounts whenever you shop.
I estimate that the average person can save $1,000 a year, just by asking. And better yet, this is an idea that can be used by everyone on almost every product or service they purchase!
#13: Buy Generic/Private Label
Consumer Reports notes that you can save $1,168 a year when you buy generic items/store brands over national brands. This big savings isn't new news to most readers. But while this is a common money saving tip, many of us don't understand the big impact it can have on our finances. Even if you don't select a store brand item for every product you purchase (who does that anyway?), simply by shifting some of your purchases from national to store brands you can save a good amount of money each and every year.
#12: Brown Bag It
This is another commonly cited money saving technique. But there's a reason it's such a popular piece of advice: It's easy, and you can save big.
If you spend $10 a day eating out, but only $4 on your brown bag lunch, that's $6 in savings each day. Taking your lunch to work four days a week, 50 weeks a year, results in savings of $1,200 a year.
I did this for YEARS and actually enjoyed the food I brought to work more than most stuff I'd eat out anyway (and it was usually more nutritious). The fact that it saved me a bundle of money was simply a very nice bonus. 🙂
#11: Don't Own Pets
Yeah, this one is going to ruffle some feathers. But before I hear from all the pet lovers out there, please take a step back and look at this impartially from a financial standpoint.
According to the SPCA (an organization, I might add, that favors pet ownership), dogs cost $17,000 to $93,000 over their lifetimes. Cats are lower but still cost $17k over their lifetimes. Pet costs can add up very quickly!
It's true that different pets cost different amounts of money, but with everything added in, it is likely that owning pets could cost you $1,200 a year easily.
And these are just the on-going costs. The really big money comes into play when a pet has a special health problem. Or destroys part of your home.
Of course there are benefits to owning pets. And if you choose to have one (or a few) you simply need to know and prepare for the costs in advance.
But if you are anywhere near having a tight budget or if savings is a priority for you, IMO you should think twice before buying a pet.
#10: Shop Smart
There are a number of smart shopping strategies that you can use in order to save money each year. Here are a few:
Clip coupons for products you use.
Shop with a full stomach.
Plan meals (and thus purchases) in advance and in accordance with sales.
Shop with a list — use it and don't deviate.
Consolidate trips — fewer trips per week/month means you're less tempted to buy more.
Plan your route to save gas and still hit the sales.
Use a price book to identify the best deals. Be sure it includes per use/measurement prices (i.e. a 28-ounce bottle of an item at $1 is a better deal than a 40-ounce bottle at $2.)
Stack multiple discounts to save big.
Limit small spending. A purchase here and a purchase there can add up, even if they seem insignificant at the time.
Using these you can be sure to save at least $1,500 a year and likely much more!
#9: Refinance Your Home
With record low interest rates, now is a great time to refinance if you haven't already. Reduce your interest rate by 1.5% on a $200,000 mortgage, and your savings are $2,111 a year if you get a loan with no closing costs.
This can be difficult to do, however. You will need a great deal of information, as well as reasonably good credit, in order to refinance. Not everyone should refinance, either. If you plan to move soon or if the fees to refinance are high, it might not make sense to refinance. Do the math, and be sure that it makes sense to refinance before you pull the trigger. If it does make sense for you, it could mean many dollars to your bottom-line.
#8: Improve Your Credit Score
As we get lower on the list, the items are becoming more complex and nebulous. It's more about lifestyle changes, and less about cut and dry tips. However, it's these very lifestyle changes that are likely to provide you with biggest savings each year and over time. Improving your credit score is one of these things.
Smart Credit estimates that you can save $350 a month by boosting your credit score from 720 to 800. That's $4,200 each year – and that doesn't even include the saving from lower car insurance premiums. I personally saved 44% on my homeowner's policy because of a good consumer credit profile.
Any boost in your credit score will save you money, so practice good credit habits and clean up your profile. Your wallet will thank you for it.
#7: Take Care of Yourself
If you are not taking care of yourself, it's costing you a fortune.
The two biggest health-related money savers are maintaining a healthy weight (saves $6,454 each year) and quitting smoking (saves $6,000 a year).
Even if you already have a healthy weight and avoid smoking, you can still save big by maintaining your health. Good health usually means that you avoid many illnesses, and that you have lower health care needs (expenses, insurance, missed work, and so on) in general. And it's not just about saving money — being in good shape can actually help you earn more too.
While there is no way to completely avoid some health issues, you can reduce your chances by getting enough sleep, eating healthy, and engaging in regular exercise. If you aren't healthy, get healthy. Your health is more important than money and means big savings. And if you are already healthy, stay that way. It means saving thousands of dollars over your lifetime — and could even mean saving your life.
#6: Avoid Debt
One of the best ways to save money and build wealth is to avoid debt, especially the high-priced consumer debt represented by credit cards. Some estimates suggest that you could save $600,000 over 50 years by staying out of debt. That's $12,000 a year. Realistically, though, I think that it's reasonable to estimate that avoiding unnecessary debt, especially high interest debt, can save you $6,000 a year. Stay out of debt, and you never have to spend that money on interest.
If you are serious about taking control of your financial situation, review and apply the seven steps to get out of debt.
If you are already debt-free, that habit is saving you thousands of dollars each year.
#5: Care for Your Possessions
It's easy to take your possessions for granted, letting them fall into disrepair. We live in a disposable society. Too many people just figure that if something wears out or breaks down, they can buy a replacement. This mindset can be very expensive, though.
Consider: The longer your stuff lasts, the longer it is before you have to replace it. A good example is a properly maintained car. Your car can last 10 years if you maintain it properly, while one that isn't cared for might last only eight years. Over 50 years, you only buy five cars if you maintain them, as opposed to 6 1/3 cars if you don't. Just by taking good care of your car, you can save the costs associated with 1 1/3 cars. That's $30,000 or so!
This rule applies to other possessions as well. Take care of your clothing, furniture, appliances, and home. You can save thousands of dollars over the course of your lifetime by properly maintaining your possessions so that they last longer. You won't have to replace these items as often as others do, and you can use the money you save to build wealth.
#4: Buy Used
No matter what you are buying, you can save money when you buy used. If new costs 100%, used can cost 80%, 50%, or even 25% — saving you a fortune over your lifetime. Imagine what you'd save if all (or at least a good portion) of your cars, furniture, clothing, and appliances were all purchased used. The potential savings are huge since each time you buy you are saving money.
One of the best options is to buy barely used, whether you are purchasing a gently-used appliance or buying a lease return for a car.
#3: Buy a House You Can Afford
Too many Americans buy a bigger house just because a lender says they can "afford" it. People get caught up in the idea that bigger is better and s-t-r-e-t-c-h to buy the largest house possible (or at least they used to — perhaps the 2008 financial decline has put that on hold for the moment). Over time, home costs add up and the larger the home, the more the costs. From higher utilities to higher property taxes to higher interest on the mortgage, a home (in general), and especially a large home (in particular), can really drain your wealth. It also allows you to collect more "stuff" that you really don't need.
Instead of spending 30 years paying for a house that's too big for your wallet (and racking up big interest costs), buy a house you can afford. Your mortgage will be smaller, your expenses fewer, and you can be debt-free with your mortgage paid off within 10 years.
If all you do is figure the interest on an $180,000 loan, at 4.5%, you will pay a total (mortgage + interest) of $328,332.08 over 30 years, but only $223,858.96 total over 10 years. Just by reducing your loan term, you save more than $100,000 over the life of your loan.
Better yet, maybe a $150,000 house will work just fine. Add in the cost savings of lower utilities, taxes, repairs and maintenance, and the like and the savings are HUGE.
#2: Track Your Spending and Create a Budget
There's a reason that tracking your spending and developing a cash flow plan are some of the earliest tips on this site. It's because it's critical that you know where your money is going. If you don't, you could easily fall subject to the worst money mistake anyone could make (over-spending) and not even know it until things are completely out of control.
If you don't know where your money is going, it's impossible to manage, save, grow it — and thus impossible to grow your net worth. Instead, it trickles away, leaving you wondering why you never have as much as you would like. But when you track your spending, you see exactly where every dollar is going — the good, the bad, and the ugly. Then you can take steps to change the bad and direct it to better uses.
Simply creating and using a cash flow plan (AKA spending plan, AKA budget) you can save a great deal over time, plus be on the right track for future financial success.
And on one final note, let me say that I don't think a cash flow plan is necessary for every person over their entire lifetime. Once you've learned to control your spending, you can loosen the reins a bit and be less compulsive about tracking every single penny. That said, the closer you track your money, the more you will save, so it's a balance we all need to find.
#1: Avoid Keeping Up with the Joneses
The single most important thing you can do to save money is to avoid keeping up with friends, neighbors, and relatives. Instead of trying to have everything that others have, simply learn to be content with what you have. I know, it's a lot easier said than done. But if you can find contentment outside of having "things" or "stuff", you will save a fortune (and probably not miss 80% of the items you didn't buy.)
Now let me note that I'm not saying you shouldn't spend money on things you enjoy. I am NOT saying that. After all, what is hard work for if not to enjoy the fruits of our labor?
What I am saying is that we all need to avoid the over-the-top if-he-has-it-I-need-it-too mentality that so many Americans have these days. Examples:
My friend has a new car, so I need a new car.
My neighbor just totally re-landscaped his yard, so I need to completely landscape my yard.
Sara at work always wears designer clothes, so I need to wear designer clothes.
My brother is taking a cruise, so I need an expensive vacation too.
My college roommate bought a huge house on an exclusive golf course, so I need one there too.
And on and on it goes. Family, friends, and acquaintances buy something expensive or "extra", so you need to at least match, if not surpass, what they have. After all, you can afford it, right? Truth is, you probably can't. And neither can they.
One of the most important things to keep in mind is that the Joneses themselves are likely to be in debt. And I'm not talking a bit of debt — I'm talking deeeeep debt. So following in their financial footsteps will likely get/keep you broke. Does this sound like a good idea to you?
Obviously there is no way to put a dollar amount on this one, and there are varying degrees of keeping up with the Joneses. But because it's so deadly, it could cost you everything you have, it gets our top spot.
So there's my list. What do you have to add?
photo credit: jeffdjevdet Piggy Bank via photopin (license)