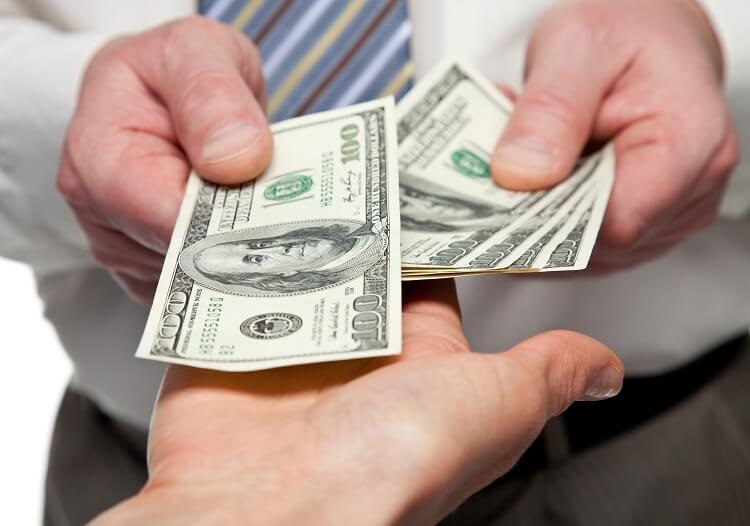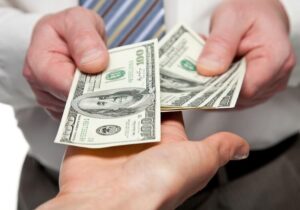 Twenty years ago or so (probably a bit more) at the dawn of email usage, I received a note from an old friend.
He was one of my best friends in high school. We hung out often, shared a locker for three years, and even went on double dates with our girlfriends.
We had lost touch through the years though. I went off to college, then graduate school, then off to the work world. I had met my wife, we married, and then moved from Pittsburgh to Nashville for my third job since graduating with an MBA.
He had stayed in our hometown and started working right out of high school. He had married his high school girlfriend and they had a child or two.
We hadn't talked in probably 10 years at the time I received his email. But that didn't stop him from getting really personal really fast.
The email was short and sweet. The gist was he wanted to know if I would "lend" him $70k to pay off his debts.
As you might imagine, I was stunned. Let me list the reasons why:
We had lost touch through the years and now he tracks me down to ask for a fortune? Just seemed a bit strange.
The magnitude of the debt amazed me! For $70k you could almost buy the entire town I grew up in! What did he do to get into such a mess? By this time my wife and I had counseled many people like this so we had a hunch how it happened (likely over-spending on credit cards).
I was shocked that he would have the nerve to ask. He must have either been desperate or thought I was easy pickings.
For some reason he thought I had $70k just laying around.
After talking to my wife to get her opinion on what to do (I was never going to lend him anything, but wanted her thoughts on how to tell him "no"), I sent him a note saying:
It was good to hear from him (which it was).
We didn't have $70k to lend him. (We probably could have come up with $70k, but we didn't have a dollar to lend to him…)
We'd found in our counseling that money usually wasn't the solution to a big chunk of debt — that a change in behavior needed to happen first or else he'd end up in the same place again.
I offered to send him some books on budgeting and even work on/review his budget with him.
It will probably surprise no one that he never responded to my email. He did, however, begin dodging my mom when he'd run into her back in Iowa, probably because he was embarrassed by the whole situation.
A Family Member Needs Help
Fast forward five to ten years. We now had two kids, lived in Michigan, I had moved through a couple jobs, and we were close to becoming financially independent.
One of our relatives asked to borrow a small amount. I can't remember but I believe it was either $500 or $1,000.
My wife and I talked it over and decided we would not lend them the money. Instead we would GIVE them the money. And that's what we did.
They were very thankful and told us they would pay it back despite us saying it was a gift.
I had forgotten most of this transaction until we were recently with the couple. The wife mentioned "that time we were in need and you helped us."
Her statement made me feel glad we did it. They were just in a bit of a tight spot, needed some help, and we could do it. That's all they needed and were fine after that.
A Friend in Need
Fast forward to a few months ago.
We have a friend who was having money issues.
Many of her problems were self-inflicted in that she:
Moved to Colorado without a job.
Decided she needed to take a year off so she depleted her savings.
Didn't even begin looking for a job until the money was almost completely gone.
Signed a one-year lease on a house before she had a job (I have no idea why someone would rent to her).
Had an unreasonable standard for the type of job she felt was suitable for her. Translation: Many jobs were beneath her. She struggled to find one that met her criteria but was reluctant to take even a part-time job in the meantime to help herself out.
Set her standard of living at $60k per year — what she deemed to be a "livable wage." More on this in a minute.
Wasn't willing to make lifestyle changes, the most obvious of which was to get a roommate to cut her biggest expense in half.
While all this was going on she was fretting, lamenting, etc. how bad her situation was. She was looking for work but only jobs that met her criteria for status and income. And IMO, she wasn't the caliber of employee who was probably worth $60k, so it became an issue.
Eventually she became desperate and took a few lower-level jobs (like pizza delivery of all things) to help her get by.
We and another couple wondered how (and if) we should help her. On one hand, she was our friend. But on the other, she wasn't really doing herself any favors. Plus I had seen situations like this before where once a person was helped a bit, they expected more and more help over time.
My wife and the wife of the other couple decided to take our friend out to lunch. They chatted and offered some advice, then gave her a card with $100 in grocery store gift cards in it. After that we may have given her a few more gift cards, but there wasn't much more monetary support for the reasons noted above.
Making a Livable Wage
Eventually our friend got a job — though it wasn't of the status (or in the industry) she wanted. It wasn't up to her pay grade either. The job was somewhere in the $40k per year range, an amount I thought was probably pretty appropriate based on what I knew of her skills and experience.
By the way, she had interviewed for TONS of jobs, some of which met her criteria for status but none on pay, and been rejected from them all. My guess is that she's not a very good interviewee.
One day she called and asked us both to get on the phone. Oh no…
Her "ask" was basically this:
She was making $40k.
She felt a "livable wage" in Colorado Springs was $60k.
She was asking a few friends to commit to monthly gifts to make up the difference.
Now if I thought my high school friend had some nerve asking for $70k, I was sure this was pretty nervy. I'll be interested in your thoughts on it.
Of course, there was no way we were going to "support" her.
First of all, anyone who thinks it takes $60k to live here is whacked. I know there are a large number of families in our area who live on a lot less, so there's no way we're buying into that.
Second, she still wasn't willing to make the hard choices to get her finances under control. She didn't have a roommate (she did get one later) nor was she considering other options like moving to a lower cost of living city (she had no ties here.) She simply wanted to live life at a certain level and wanted her friends to pay for it.
Third, we give to people in need, not those in want. She was clearly the latter.
Finally, we didn't want to create any more reliance on us than we already had. She knew we were retired and while we don't live a glamorous lifestyle she probably assumed we had money. Since we had given her the gift card, she expected more and this feeling was only going to grow over time.
We politely told her we were not up for this, but that we did give to the church and one of the church's services was financial counseling/assistance. If she wanted to take the counseling, they would evaluate her finances and provide assistance if she was in need. Not surprisingly, she didn't take us up on the offer.
Buying a House
A few weeks later I saw her at church.
She said she was looking at a house the next day…to buy.
About a million thoughts were running through my head, not the least of which was "who would lend her the money?" and "how could she afford a house?"
Before I could ask any questions, she blurted out that:
The house was $200k (2 BR, 1 BR).
Her payment would be $1,000 a month versus her rent of $1,200 a month (I have no idea if she factored in all the other costs associated with a house).
All she'd need to buy was a $5k down payment since she was a first-time buyer.
Then she said, "So I may be in touch with you soon as I'll need to borrow $5k from you."
She said it in a tone that was in no way a request but more of a demand.
I was dumbfounded and all I could do was laugh and say, "Yeah, right."
To which she replied, "No, seriously."
I simply said, "Oh." I didn't know what else to say.
She promised to get back to me as soon as she knew anything since "we'd have to move fast."
Thankfully, we never heard anything back so we dodged that bullet. It probably sold overnight in our hot housing market.
Spendthrift Wife
I have another family member who I think is setting the stage for some help.
His summary is:
He and his wife make $90k together.
She spends it all and then some.
He wants to retire soon, but can't get her spending under control.
I can see it now that we're going to get a request to help out. There's no way we will.
If one spouse is a spender then there's no amount of money that will save the other one. We'd be pouring money down a drain (like he is now).
His only option is to get her under control (which he's tried, but she's not willing to change) or be pulled under with her.
Why Ask Us?
There are probably a few other stories like these through the years, but these are the ones I remember.
There would probably be many more except that we practice stealth wealth. From the outside, we look like everyone else so other's probably assume our finances are similar to theirs.
But once you retire at 52 the cat is kinda out of the bag. LOL!
Tack on trips to Grand Cayman every year plus adding one or two similar trips and we're not so stealth any more to those who know all the facts.
That said, to those who simply look at the house we live in, the cars we drive, the clothes we wear, etc., we look pretty normal. Some may even think I can't find a job and that's why my wife HAS to work at the church 15 hours a week. Hahahahaha…let them think that. At least it will keep them from asking for money.
Others Have the Same Issue
Apparently, we aren't the only ones with this problem.
In my post titled The Case for Spending More, one reader made this comment to another reader:
Sam, I believe 10X spending is only for those who have already won the game (Financially Independent, "Retired") AND with enough money to receive a high income from their assets for the rest of their lives.
For those of us who are still playing the game, we must be frugal, do what we can to increase our Earnings, Save as much as we can, and Invest as much of those savings as we can, and as early and as frequently as possible.
As for giving your family money, my 2 cents is to keep your finances a secret (Stealth Wealth). Only your spouse should know how much you make and how much you have saved and invested. Otherwise, family and friends will never stop coming out of the woodwork to as for a loan (gift).
If your family is truly in need, have an emergency, help them by all means. But don't let them think of you as their Emergency Fund. As someone once told me, don't lend your family money, or you'll end up without the money and without the family.
Your high salary, combined with the fact that you are reading ESI tells me you are on the right track. Congratulations, and good luck to you!
To which another replied:
I have to second what Diogenes is saying.
Unfortunately, the gulf between my (and wife's) wealth vs just about everyone else in our extended families is very wide. Most of our relatives, even the ones leading middle-class lives, exist on a hand-to-mouth basis, and there are a handful of elders that would be living in outright poverty, but for relying on the generosity of others, namely their adult children.
My in-laws (may they rest in peace) were the exception to the rule – they were the original millionaires next door – modest folks from modest means who were professionally successful, saved and shaved pennies, lived below their means, and ended up being worth north of $1mm on top of retiring to generous pensions, so the assets were not even touched until the very end (we made FI well before inheritance, but yes, that was a nice icing on the cake so to speak).
From them, I learned thru observation to downplay what you have in the bank cause someone in the family is always going to be sniffing around for a "loan" (i.e. handout). Sometimes they took their fiscal conservatism to extremes, but I kinda get it now in a way I did not before.
I've been fortunate (and worked very hard) to be able to generate a significantly above-average income much of my career, but for a long time we were able to hide the economic divide – for example we always drove crappy old beaters paid for in cash when everyone else was driving shiny new (leased) cars. I am sure many family members thought "gee I thought he was so successful and all but looks like can't even afford a decent car…"
Fast forward 25 years and while much of our lifestyle is not in plain sight, we can't exactly hide our million dollar homes, or the luxury cars (though still bought used and paid for in cash). They know the divide is huge because as they have aged, they have struggled and life doesn't seem so easy any more. They don't quite know why they are struggling – they blame the politicians or the rigged system or bad luck, or whatever, anybody but themselves. Therefore, if we are doing better, we either simply won the lucky lottery or we're on the receiving end of the rigged system.
Either way, these are folks who feel they are owed something because of all of the above. Which makes us targets. In any case, the mentality is that were the roles reversed, of course they would be oh so generous. Maybe they would be. I don't really care. I don't want to be the family bank.
Over the years, wife and I have developed a system of dealing with family requests: (1) Hesitate. Don't jump in to solve the problem too quickly, let the dust settle, give people time to solve their own problems. They are more resourceful than you and they think they are. You are just the easy answer. (2) Make yourself the hard answer, not the easy answer. Ask probing and uncomfortable questions. Make sure you understand what happened, how they got there, and how they will make a long-term fix. Don't let anyone squirm out of providing real answers. Folks hate answering those kinds of questions. (3) If you are inclined to proceed, make it very clear what you can offer is a LOAN, with very specific repayment terms. (4) Make it very clear they only get ONE money ask – period. Forever. That will at least make them think twice. (5) Do not provide the entire amount required to solve the problem – if practical force them to seek other resources too.
Make no mistake, this approach has caused some broken relationships. But, I have to ask myself, were those real relationships if our value is only in being the bank. There are people, even family, that you simply do not need in your life if they are too toxic and self-destructive. There have been truly dire situations that we have helped people out of, and we plan to help some of the younger generation with student loans, and we feel good about all that. You just have to be very selective and careful not to create dependency.
So yes. Others are dealing with these issues too. My guess is that many reading this are in the same boat.
How We Handle Requests for Money
Though we haven't had a lot of opportunities to test it out (thankfully), we do have a basic framework for how to handle requests for money.
I thought I'd share our thoughts and then let you chime in with your wisdom.
Here's our general philosophy:
1. Our policy is to not lend money to friends or family.
Giving someone, especially a close friend or family member, a loan just creates issues IMO. I've seen way too many loans go south because of the funky dynamics it creates.
Consider this from CNBC:
If you lend money to friends or family, beware: You may never get it back.
What's more, you could permanently damage your relationship with the borrower. That's the findings of a new survey from Bankrate.com, which found that 46% of adults who lent money suffered either one or both of those consequences.
"The stats are pretty striking," said Ted Rossman, industry analyst at Bankrate. "Basically half the time, something goes wrong."
Among the biggest relationship killers were co-signing a loan or other financial product. Survey respondents said they also damaged their credit score and lost money in the process.
I don't need or want that in my life, so we don't do loans to friends and family.
If we don't want to give them anything, we simply say we don't have funds for loans in our budget at the time. (which is true since we never have funds in our budget for loans.) 🙂
2. If we decide there's a legitimate need and we can and want to fill it, we give them the money.
We do give money if we think it's really needed, will be used for a good cause, and will handle the problem (not just extend it).
We also may give less than what's requested plus add our advice on how to handle the issue if we have some special insight.
We are clear that the gift is a one-time deal — and that they shouldn't expect more. If they do ask for another round, the answer is "no."
Of course, there are exceptions and as I said, we haven't had lots of opportunity to be tested, but these are our general plans.
What about you? Anyone out there been asked to lend money to friends and family? How did you handle it? And what's your policy on lending money to friends and family?