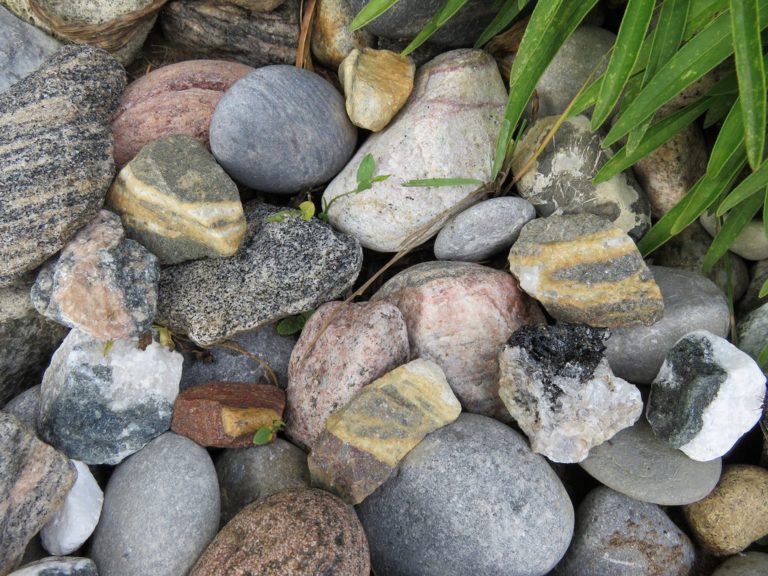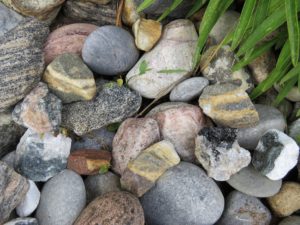 I was having lunch with a friend the other day and the subject of my retirement came up (which it always does these days).
His response to my retirement was similar to others but he asked me a unique question:
"What things happened in your life that allowed you to become wealthy and retire early?"
At first I was tempted to list the basics of retiring early/becoming wealthy but I knew he meant more than that as those things are givens. What he was asking me was what were the key milestones in my life that allowed me to understand and then implement those steps.
I gave him a few thoughts that I could come up with on the spot but considered the question more since then. I thought I'd share my thoughts with you.
With that said, here are the money milestones that shaped my financial thinking and led to actions that helped me achieve financial independence (in chronological order):
My youth — I think I've shared previously that I grew up relatively poor. Not destitute poor, but we didn't have much for sure. My mom and dad were divorced when I was in third grade and my mom supported us on a minimum wage job and very little child support. We moved up a bit when she remarried, but it wasn't until much later that my family entered the middle class (and by then I was out of the house). It's this background that led me to want to earn a good living. I started off wanting to be a veterinarian (then learned I hated science), then a lawyer (which I learned I hated after I took a legal internship), and ultimately a business executive. This drive led me to another milestone…
Got an MBA — Once I knew the law wasn't for me, I was in a bind. I would have (in a year) an undergraduate degree that wouldn't do much to get me a good job. So I had to look at options and an MBA was a good one. I got an MBA at a decent school that in turn got me an awesome starting job at a great company. This put me on the road to six figures within seven years. My MBA more than doubled the starting salary I would have earned out of undergraduate school and was probably the best investment I ever made.
Married my wife — There are two sides to winning the wealth Super Bowl — the offensive and defensive sides. I had the offensive side (earning a good income) covered with the MBA, but it was/is my wife defensive skills (controlling costs) that really propelled us forward. We've discussed many times that saving is as important as earning (that's why they both have a letter in the title of this blog!) After all, you can make a million dollars a year, but if you spend $1.01 million, you're going backwards. My wife is frugal when she needs to be (more so than I am on average) and helped our family tremendously by controlling costs. If you look at the ten worst money moves anyone can make, she is personally responsible for keeping us from #1, 3, 5, and 7. She's a defensive expert and as you football fans know, offense wins games but defense wins championships!
Learned the basics of personal finance — Shortly after we were married, my wife and I took a class (similar to what Dave Ramsey teaches these days) at our church that taught us the basics of personal finance. We not only learned how to manage money (both of our parents weren't great with money) but started to implement those principles in our lives. We then started to teach and counsel others (mostly in budgeting) which further reinforced the basics and encouraged us to keep taking the steps to grow our wealth.
Educated myself — As we were teaching others, I started reading personal finance books to grow in my knowledge of personal finance. During this time I picked up The Millionaire Next Door  (review here) and started implementing suggestions from it in our lives. A couple years later I ran into The Richest Man in Babylon (review here) and did the same thing.
Blogging — Later on I began blogging, sharing what I was doing financially and my thoughts on money articles. I was the "expert" but I was learning TONS myself — both from reading so much about money but also from the comments readers would leave. I began to implement suggestions here and there as well as solidify my thinking/actions on money. My net worth began to take off. It was during these years that my net worth gained at least two-thirds of its total value. Yes, running that blog was worth a couple million or so for me — and not because it earned that much. 🙂
Bought real estate — My journey into real estate is well documented. From what I wanted to achieve to how I became a landlord to my returns. It's my rental real estate that provides the majority of my retirement income and without them I would not be able to retire at this point (or at least in the manner I want to retire).
So those are the money milestones in my life. There may be one or two I left out, but these are certainly the most impactful.
Now it's your turn. What have been the money milestones that have formed your financial life?
photo credit: Kaarina Dillabough Stones via photopin (license)