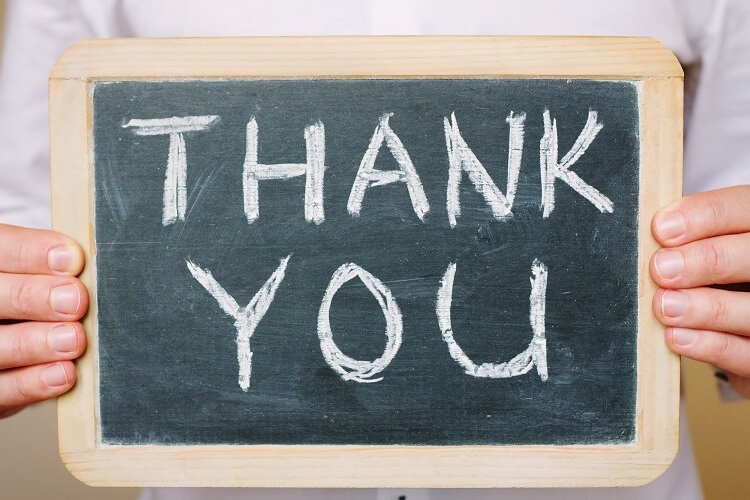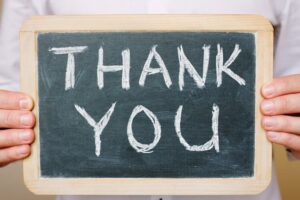 In September I was invited to an early screening of A Beautiful Day in the Neighborhood.
Back in the day when I was still working, I actually had some influence. So I was often invited to early screenings of movies and received books and music in advance of release as well.
This was so I could help spread the word about the product and help it launch successfully.
I'm off most of those lists these days since I'm retired and mostly out of the limelight, but I'm still clinging to one movie list, probably because I have a good friend who manages it for Sony. 😉
Anyway, sometimes I accept the invitations and sometimes I don't. But when I received the email about A Beautiful Day in the Neighborhood, I knew I was going.
I had already seen the previews and my son said he wanted to see it. I knew my wife would too.
So when we got the invite I snagged two tickets. My wife and I went to see it on September 10. (My son had to work or else we would have had a fight among us for who would go.) LOL!
A Beautiful Day in the Neighborhood
And now, a couple months later, the movie releases next week. If you haven't seen the trailer, here it is:
Here's a movie
summary from Wikipedia
:
An award-winning cynical journalist, Lloyd Vogel, grudgingly accepts an assignment to write an Esquire profile of the beloved television icon Fred Rogers. Vogel's perspective on life is transformed after his encounter with Rogers.
And here's the movie's synopsis from its own site:
Tom Hanks portrays Mister Rogers in A Beautiful Day in the Neighborhood, a timely story of kindness triumphing over cynicism, based on the true story of a real-life friendship between Fred Rogers and journalist Tom Junod. After a jaded magazine writer (Emmy winner Matthew Rhys) is assigned a profile of Fred Rogers, he overcomes his skepticism, learning about kindness, love and forgiveness from America's most beloved neighbor.
I won't ruin the movie with spoilers, but I will say the following about it:
Do yourself a favor and go see it. It's an amazing film.
Take your family and anyone else you love/care for. It's one of those movies that's even better when you share it with friends, family, and loved ones.
I was surprised at how much I liked it, what it was about, etc. I had expected a bio-pic about Mr. Rogers but it's much more (and better) than that.
I'm not the only one who likes it. Apparently Rotten Tomatoes, Metacritic, and the critics do as well.
Tom Hanks is amazing in this role. I really like him as an actor anyway, but he really nailed this part.
The movie is based on this 1998 article from Esquire (which is a great read in and of itself).
I will be seeing it again next week with my son. I rarely see movies twice these days (especially at theaters) but it's simply that good.
The People Who Have Loved You
There's a scene in the movie where Mr. Rogers and the reporter are at a restaurant. Mr. Rogers asks him to take a minute of silence to remember those who have "loved him into being" (or something very similar).
This is not an imagined event, but one that was similar to what actually happened as the real Mr. Rogers accepted his Emmy Lifetime Achievement Award.
Here's how Esquire tells the story — starting with this from Mr. Rogers:
"All of us have special ones who have loved us into being. Would you just take, along with me, ten seconds to think of the people who have helped you become who you are….Ten seconds of silence."
The reporter goes on:
And then he lifted his wrist, and looked at the audience, and looked at his watch, and said softly, "I'll watch the time," and there was, at first, a small whoop from the crowd, a giddy, strangled hiccup of laughter, as people realized that he wasn't kidding, that Mister Rogers was not some convenient eunuch but rather a man, an authority figure who actually expected them to do what he asked…and so they did.
One second, two seconds, three seconds…and now the jaws clenched, and the bosoms heaved, and the mascara ran, and the tears fell upon the beglittered gathering like rain leaking down a crystal chandelier, and Mister Rogers finally looked up from his watch and said, "May God be with you" to all his vanquished children.
The movie depicts a similar, moving scene. I'm sure you can imagine the feelings people have as they take a moment and remember parents, grandparents, friends, teachers, co-workers, neighbors, etc. who impacted their lives. I'm tearing up a bit simply thinking about it — and the countless people who have helped make me who I am today.
The idea is to remember these folks and be grateful for what they did for us. I suppose the outcome of that (other than gratitude) is to encourage us to be the same in others' lives — impacting them in positive ways like others have us.
My Money Mentors
This exercise got me thinking about all the people who have made an impact on my finances — people who have helped shape my monetary results in ways they may or may not know.
Since we're closing in on Thanksgiving, I thought now would be a great time to remember and thank them for what they've done for me.
Here's my list in chronological order:
The HR Guy in my Second Job
When I took my second job (in Pittsburgh), the company had a 401k program that matched employee contributions. It also required a three-year vesting schedule to receive all the money. This was back in the day when 401k's were relatively new.
I was a young, know-it-all kid a couple years out of graduate school. I was also very busy at work, routinely putting in 60 hours a week or more.
And, of course, I knew nothing about managing money, other than I made what I made and I spent most of it.
So when I was required to waste an hour of my precious time to hear some HR spiel about how they wanted me to give them some of my money, I was sure it was a scam. I barely paid attention to the presentation. At the end I signed the form that said I didn't want to participate.
The next day the head of HR came down to my office. He was an old guy…very old…probably the age I am now. LOL!
He said to me, "John, I'm very surprised that you don't want to participate in the 401k. It's free money and the sooner you get in, the sooner it vests. Even if you don't want to contribute much, I'd suggest you put in something if for no other reason than to get the vesting clock started."
He was calm, friendly, and gave the advice in a fatherly manner. He left a booklet and a new form for me.
I was touched by his kindness and now actually took the time to read what he left. It actually did sound like a good idea — they were giving me free money!
A couple days later I decided to contribute an amount to maximize what the company would match. I filled out the form, took it upstairs to him, and thanked him for giving me a second chance. He smiled and said something like, "I'm glad you're participating" and that was it.
Little did he know that he had started me on a life of saving money. A few years later I would be maxing out my 401k, putting in as much as possible, which I continued throughout the rest of my working career.
Larry Burkett
Here's what Wikipedia says about Larry Burkett:
Larry Burkett was an American author and radio personality whose work focused on financial counseling from an evangelical Christian point of view.
Burkett left the campus ministry in 1976 to form Christian Financial Concepts (CFC), a nonprofit organization dedicated to teaching the biblical principles of handling money. In September 2000, CFC merged with Crown Ministries, creating a new organization, Crown Financial Ministries. Burkett served as Chairman of the Board of Directors until his death.
Burkett published more than 70 books, sales of which now exceed 11 million copies and include several national best-sellers. The three radio programs that he began — "Money Matters," "How to Manage Your Money," and "MoneyWatch," along with a series of short features titled "A Money Minute"—have been carried on more than 1,100 radio outlets worldwide.
Think of him as a kinder and gentler version of Dave Ramsey.
Shortly after we were married, my wife and I decided we wanted to volunteer in our church in some capacity that would help others. We wanted to do it together since we both had hectic careers and spent a lot of time apart. Therefore we wanted our extracurricular activities to be together.
We made a list of five ways we thought we could be of service and sent it to several friends and family who were older and wiser. We asked them what they thought we should do.
I'm not sure which option "won" but it wasn't giving financial counseling. But the ones who voted for money counseling had compelling enough arguments that we decided that was the correct choice.
So we took a course from CFC that would certify us as counselors. It took a few months to complete and included in-depth details on budgeting, avoiding debt, etc. — much of what you'd find from Dave Ramsey these days but not as militant.
As we were studying, we began putting the teachings into practice in our own lives. We created a budget for the first time. We started paying off debt. We planned for and made charitable contributions. And on and on.
Once we were certified as CFC counselors, we started getting referrals from them. People in Pittsburgh (where we lived) would write to CFC in Atlanta and ask for help. CFC would then give them our names and contact information. They were to contact us. We received their names and contact info as well, but we were not to initiate contact. Many of you have seen me write about the low percentage of those referred to us who actually decided to contact us. Even this simple act was too much "work" for them to get their finances straightened out.
Even so, we had many people who did contact us. We would send them budgeting forms and set a meeting at our church (neutral ground). The purpose of the first meeting was to connect, hear their issues, review their budgets, and begin working on a plan to get them on track.
We did this over and over again — both with people referred from CFC as well as others in our church who wanted help.
You've seen me reference some of the wild stories we heard. In doing so, we were able to help so many people (as long as they cooperated). We also learned a TON ourselves from these meetings — mostly what NOT to do.
All the while we were fine-tuning and putting money principles into practice in our personal lives. Day after day we worked at it until our finances took shape.
We continued this for many years, but once we moved to Nashville we only counselled a year or two more. My job was very demanding and we were working on starting a family, so we backed off counseling. But we kept the principles in our lives, including becoming totally debt free in the mid to late 1990's.
I'm so thankful for Larry and his organization. They helped us set a firm financial foundation that lasted the rest of our lives. They also helped us make a difference in the lives of others.
My Wife
My wife would be at the top of the list if we were ranking it by impact, but since this is a chronological listing, she ends up here.
In addition to being naturally frugal, she was also a quick learner. As we were taking the CFC courses, she was the first to implement what we learned in our lives and I followed along.
She was also very good and the "heart" side of things. When we would counsel she would always talk to the people, hear their stories, feel their pain, etc. I immediately went to their budget and started making corrections to get it balanced.
Over the years, my financial knowledge began to outpace hers, but she was always the foundation of everything we did.
As for contributing to our net worth, we were almost the perfect team. I was good at earning and she was good at saving, which made us a deadly combination.
I've told people that she could squeeze a quarter out of a penny, which I say only half in jest.
Many people have commented on ESI Money that it would have been difficult to impossible for them to have achieved great wealth if their spouse wasn't cooperative. The Millionaire Next Door
comments on the same thing. And I've learned it first hand as well.
We would certainly not be where we are financially without my wife's contribution.
John Bogle
Here's what Wikipedia has to say about John Bogle:
John Clifton "Jack" Bogle was an American investor, business magnate, and philanthropist. He was the founder and chief executive of The Vanguard Group, and is credited with creating the first index fund.
Bogle's innovative idea was creating the world's first index mutual fund in 1975. Bogle's idea was that instead of beating the index and charging high costs, the index fund would mimic the index performance over the long run—thus achieving higher returns with lower costs than the costs associated with actively managed funds.
Bogle's idea of index investing offers a clear yet prominent distinction between investment and speculations. The main difference between investment and speculation lies in the time horizon. Investment is concerned with capturing returns on the long-run with lower risk, while speculation is concerned with achieving returns over a short period of time. Bogle believed this is an important analysis to be taken into account as short-term, risky investments have been flooding the financial markets.
Bogle is known for his insistence, in numerous media appearances and in writing, on the superiority of index funds over traditional actively managed mutual funds. He contends that it is folly to attempt to pick actively managed mutual funds and expect their performance to beat a low-cost index fund over a long period of time, after accounting for the fees that actively managed funds charge.
My Quicken account shows we opened our first Vanguard account in 1994. But that's because we started using Quicken in 1994. I believe we had a Vanguard account shortly after we were married in 1991.
My wife had some savings and wanted to invest it. A friend of a friend told us that Vanguard was a good place to do so. We didn't know any better and opened an account with them. The rest was history.
Through the years we would invest a significant amount with Vanguard in various ways:
Taxable account
I'd roll my 401ks into Vanguard IRAs when I changed jobs
We started a Vanguard SEP IRA for my businesses
We opened Vanguard Education Savings Accounts for our kids
We created a DAF with Vanguard Charitable
Somewhere along the way I read The Bogleheads' Guide to Investing
which solidified my commitment to index funds (though I had been investing in them well before this).
Today almost 60% of my net worth is held in one Vanguard account or another.
Dr. Thomas Stanley
Here's what Wikipedia has to say about Dr. Stanley:
Thomas J. Stanley was an American writer and business theorist. He was the author and co-author of several award-winning books on America's wealthy, including the New York Times' best sellers The Millionaire Next Door
and The Millionaire Mind
.
He served as chief advisor to Data Points, a company founded based on his research and data. He received a doctorate in business administration from the University of Georgia. He was on the faculty of the University at Albany, State University of New York. He taught marketing at the University of Tennessee, University of Georgia and Georgia State University (where he was named Omicron Delta Kappa's Outstanding Professor).
He was killed by a drunk driver in 2015 at the age of 71. In his last days, Stanley was working on a book with his daughter, an industrial psychologist, who later finished the book. The book is called The Next Millionaire Next Door
, and attributes authorship to Thomas J. Stanley and his daughter, Sarah Stanley Fallaw. Stanley spent most of his career studying how the financially successful Americans in a wide range of professions and with a varying level of income acquired their wealth on their own.
When people ask what book has made the most difference in my financial life, I always say The Millionaire Next Door. If you're interested, here's my review of the book.
They then usually ask how it made a difference, to which I reply, "I read it, I did what it said, and I became wealthy."
There's a bit more to it than that of course, but the book was far and away a HUGE influence in my financial life.
The book was published in 1996 which was perfect timing for me. By then I had internalized the CFC lessons, learned a ton what NOT to do based on our counseling sessions, started saving in my 401k, and really needed to take the next step.
This book laid the foundation for my financial growth and got me started on a reading binge of top personal finance books.
My Blogs and the Readers
I started writing about personal finances back in the mid 90's.
I was personally interested in the subject, had lots of experience because we counseled people, and I read a ton on the subject.
One goal that came out of this education is that I wanted to pay off our mortgage. (BTW, our mortgage interest was something like 8% which made paying it off much more of a no-brainer than it is today.)
By accident I found out magazines paid people to write for them (I wrote a piece for a trade journal and I received a surprise check a few weeks later.)
I kept writing for trade journals (I wrote on business and marketing) but really wanted to break into money writing. I got a copy of Writer's Market
and learned the business of selling writing.
I wrote for 10 cents a word, then 25 cents, then 50 cents, and eventually over $1 a word (for a national magazine with 6 million subscribers). We put ALL the money we made against our mortgage (I say "we" because I did the marketing and the writing and my wife edited). A few years later we were completely debt free.
BTW, I did most of my writing between 10 pm and 2 am, so when people tell me they can't find the time for a side hustle, they don't get much sympathy from me.
The writing slacked off around the year 2000 as things got busy with kids. Plus magazines began to lose subscribers and pay less, making the effort much less rewarding.
But then blogging became a thing, and I was all in. My first post was on April 1 (fitting, huh?), 2005. I took all my experience in writing and money and poured it into my blog. The site did well and became one of the top personal finance blogs for many years (it was a lot easier to do this back then.)
Along the way, a few awesome things happened.
First, as I wrote about money it forced me to really think about what I believed. There are many nuances and options to personal finance, many of which most people don't consider. But when you write about money you need to take a stand one way or the other (at least I wanted to). So blogging forced me to think through the various money-related issues and determine what I thought was the right path for us.
Second, blogging forced me to take action. There was no way I could write about money without putting what I wrote into practice. This in turn gave me more to write about, so it created a virtuous circle.
Finally, my readers showered the site with thoughtful and insightful comments. These had a significant influence on how I thought about money and what I did with it. These were meaningful changes that made a tremendous impact on our net worth.
They say that iron sharpens iron and I experienced this from the interactions with my readers.
Which leads me to today. The readers here at ESI Money are simply the best! They are so full of knowledge and wisdom and I'm so thankful they take the time to leave wonderful comments. I learn so much from them and appreciate them being a part of the site.
If you don't read the comments on each post, you are absolutely missing out.
Eric, My Real Estate Mentor
When the financial collapse happened in 2007-2008, I was nervous, but didn't panic like many.
I kept pouring money into index funds (moving it from cash I had on the sidelines). I did this over and over, putting in $20k and then watching it fall to $17.5k the next day.
I was getting a bit anxious, but I kept at it and finally we turned a corner. Those funds are now worth a fortune as you might imagine.
Once the smoke cleared a bit, I began thinking about real estate. I had always been intrigued by property ownership, but was also daunted by it. There just seemed to be so many pitfalls and so much to learn that it wasn't something I could pull off.
Then again, I thought that this was probably a great buying opportunity with the market still recovering. I like to move against the tide and as people were getting out of real estate (some selling, some being foreclosed on) I thought it was a good time to get in. But I didn't know how.
Then two new kids joined my son's basketball team. The team's parents were a close-nit group so we got to know the new mom and dad. I discovered the dad was both a real estate agent as well as a real estate investor.
It took me some time, but a year or so after we first met I invited the dad, Eric, out to lunch. I asked him if I could make 10% back on real estate, not counting appreciation. He said I could. Then and there my real estate education began.
Eric taught me everything he knew and from there, the rest is history. I became a landlord — making a set of real estate investments that have done quite well and continue paying dividends to this day.
Vicki Robin
Here's what Wikipedia has to say about Vicki Robin:
Vicki Robin is an American writer and speaker. She is best known as the author of Your Money Or Your Life: 9 Steps to Transforming Your Relationship with Money and Achieving Financial Independence. Robin has been mentioned as a source of inspiration for the FIRE movement.
And of the FIRE movement Wikipedia says the following:
The main ideas behind the FIRE movement originate in the 1992 best-selling book Your Money or Your Life written by Vicki Robin and Joe Dominguez, as well as the 2010 book Early Retirement Extreme by Jacob Lund Fisker. These works provide the basic template of combining simple living with income from investments to achieve financial independence. In particular, the latter book published the relationship between savings rate and time to retirement which allowed individuals to quickly project their retirement date given an assumed level of income and expenses.
Started in 2011, the Mr. Money Mustache blog is an influential voice that generated interest in the idea of achieving early retirement through frugality and helped popularize the movement. Other blogs and podcasts continue to refine and promote the FIRE concept, which is intensely discussed in online discussion forums.
I was a bit late to reading Your Money or Your Life
, which is funny since it made my list of top money books. If you're interested, here's my review of the book.
I probably read it in the early 2000's and thought it was written by some hippie who was out of touch with the world. (I still think the former is true, but the latter is not.)
Years later, MMM came upon the scene and popularized many of the concepts Vicki had written about 20 years earlier. The FIRE movement was started (or ignited) and eventually made its way to me. I finally got the message and retired at 52, thought I was financially independent a decade earlier. I'll never forgive MMM for not writing about early retirement in 2001 instead of 2011. LOL!
Vicki started the movement that eventually ended in me retiring early, which has been one of the best financial decisions of my life.
Thanks to All
As you can see many of the money people I'm thankful for I didn't know personally.
This is because I didn't have a lot of great money role models in my life, so I had to seek them out myself.
If I was doing the true Mr. Rogers "people who loved you" exercise (not just money-related people), my list would (thankfully) be a lot longer than this. 😉
But for now, let me pause and say thank you to those above, as well as others who have contributed to my financial knowledge in less impactful ways. You have truly made a positive impact in my life and I hope I can repay you by doing the same for many others.
What about you? Who are the people who made a positive impact on your financial life?