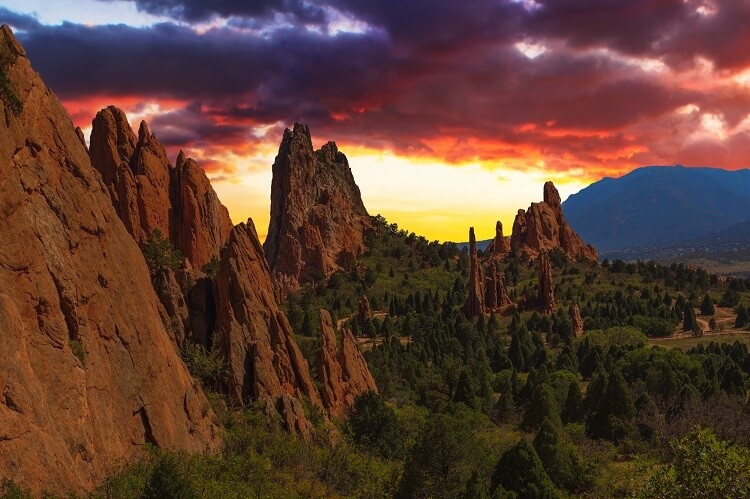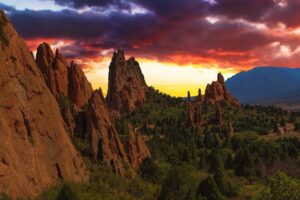 There's some interesting and unique stuff in this post…don't skip through it or you might miss something. 😉
Wow. Four years. I've been retired for four years now.
In some ways, it seems like I left work yesterday.
In others, it feels like I've been retired for a decade. Must be those retirement reverse dog years making me feel that way. 😉
I can say that at this point retirement life feels absolutely normal. This is good and bad.
It's good in that I've settled into the new normal and it's awesome. I wish I had retired a decade earlier.
It's bad in that the "Christmas morning" feeling is completely gone. As such, I'm not up at 5:30 am any longer. I sack it in until about 6:15 am these days. Ha! It's still earlier than I got up when I was working but it's so much later than the first couple years of retirement.
I'll be writing a post soon detailing the great things about retirement now that I have four years under my belt, but for this article, I just want to give you an update on what's happening in my life.
For the record, here's my last retirement update at 3.75 years. You may want to read it as some of the items mentioned in this post will assume you know what's in the former piece.
The past three months have been full of excitement, so let's get to the details!
Life
My son has been working since he returned from his charity work. He works for a company that is sub-contracted by home improvement stores to do inventory, stocking, etc. so his time has been spent at two of our local Home Depots. They were an essential businesses, so he's been working through the stay-at-home orders and saving a lot of money. He hoped to return to Kona, Hawaii in September to resume his training, but that looks more likely to be January now. In the meantime we've been reading/studying books together. So far we've completed The 7 Habits of Highly Effective People, How to Win Friends & Influence People, and Atomic Habits. Good stuff!
Our cat turned a year old in June. Most of my Instagram photos are of him if you want to check them out — he's so cute! 🙂
My parents are in their RV back in our hometown (staying in the same park we lived in while I was a freshman in high school — we lived in a trailer then as our house was being built.). They went back to have their taxes done and sell a few things, getting in just as everything started shutting down. So they've kind of been trapped for a few months. Their hope is to come out here in September and if they do, our entire family should be together then. That would be really great.
Colorado went from "Stay at Home" to "Safer at Home" to "Safer at Home and in the Vast, Great Outdoors". No, I'm not making that last one up. From there we went to mandatory mask wearing in public on July 17. We are trying to use common sense and balance living with safety. In addition to the masks we social distance when we walk and so forth. Our church re-opened (they started with people having to reserve a spot and stay socially distanced — now it's just the latter) but I actually prefer watching online, so I haven't been back (my wife has, to volunteer and to sit with a friend).
My wife was the Zoom Queen, taking meeting after meeting for the church's kids' activities (they do a weekly service online for the kids as well as provide materials for them). She's also on a few committees that keep her busy. The meetings moved from mostly online to a mix of online and in-person to mostly in-person now. It's been a process. They still don't have an in-person kids' class as it's difficult (impossible) to keep kids socially distanced.
My wife went to see our daughter in early July, flying for the first time since we came back from Hawaii in February. They had a great time together and got to see my wife's sister as well (the latter drove down from Pittsburgh).
Our son-in-law is due to get out of the army in November. Prior to that he and our daughter will visit us in September to look at homes (they are moving back here) and try to find a job for him (she works as a freelancer for several blogs). Assuming my parents are here then, the whole family will be together which will be really awesome!
We had a moth invasion early this summer. Supposedly it's an annual thing but we haven't experienced it since we've been here, so this was the first noticeable year. They were bad for a few weeks until we got a couple cold nights and they virtually disappeared. The cat sure loved it when one would get into the house! Haha!
As I've detailed, I was working on 10Xing my travel spending. But since traveling has become more difficult (see below), I've expanded the things I'm 10Xing. First is my health: I'm now paying for private pickleball sessions (also see below). Second is comfort — I'm moving our official indoor temperatures to 74 degrees in the summer (used to be 78 degrees) and 69 degrees in the winter (used to be 67). I'm too old to be too hot or too cold. LOL! I'm also open to other 10Xing possibilities but since I'm fairly easy to please, there don't seem to be many opportunities. Ha! I'm open to suggestions if you have them!
I had a couple pleasant surprises recently from other financial bloggers. JD Roth from Get Rich Slowly was in town for a conference and was kind enough to message me. We met for lunch at Fuzzy's Tacos and had a great time discussing blogging and the state of the world we live in. A couple weeks later, PoF from Physician on Fire was passing through town. He stopped to chat and have a coffee (at least I did, he had a soda). It was great catching up with both these guys as I admire them and consider each to be good friends.
Covid Impact
Like most (all?) of you, the Covid-19 lockdowns have altered the way we think about and approach certain aspects of life. Sometimes it takes getting out of your comfort zone to see a different way things could be, and the past several months have certainly been that.
So here are some new habits/activities I think we'll change permanently:
Watch church online. My wife loves the social aspects of church, but I get more than enough people interaction in other ways, so it's not that big of a deal for me. However, by viewing church online I can watch what I want (one pastor or another), when I want (any day or time — all the services are recorded and on YouTube now), where I want (sitting in my lounger), doing what I want (usually eating a bowl of ice cream). And it takes an hour versus the three-hour get ready, drive to church, serve, go to service, chat afterwards, and drive home process with in-person events. What's not to love? Why would I ever go back? (Ok, I might eventually, but for the foreseeable future, I'm watching at home.)
Forego movie theaters. Movie theaters were on the bubble before Covid and now I'm not sure I'll ever go back. Other than watching on a big screen and seeing a release early (and the window is getting shortened anyway), there's absolutely no positive for me. The time, cost, and comfort are all negatives. Once studios solve the model for bypassing theaters, they're toast anyway and personally I'm a fan of that (home delivery of new releases).
Play pickleball on a private court. When Covid-19 things started loosening up here (before they started tightening up again), the public pickleball courts had all these rules that no one followed. So I started playing on a single, private court (it's an outdoor court that a couple built in their warehouse — here are pictures) where I could pick who I played with. Then I added more days until I got to four groups playing four days every week (we play for two hours at a time). Cost is $7.50 per person and is well worth it. There's no weather (sun, wind, rain, etc.), we can ensure the competition is good (which you can't do when you paddle up at a public court), and there's no coming off and on the court — it's straight play for two hours. I'm not sure I'll ever go back to playing outside on public courts predominately again.
Less eating out. We weren't big on eating out to begin with, but as the restaurants have opened, what we have to put up with just doesn't make it worth the trip. Plus, I've perfected my rib cooking method on the Traeger, so along with my steaks and hamburgers on the grill, eating at home is just so much better than eating out anyway. So cross this off the list (except for an occasional Taco Bell run).
Exercising differently. I had fallen into a three cardio days per week and three weight days per week routine. Now I'm liking four cardio days a week, four days of pickleball, and 100 pushups a day. I may add some extra body-weight or free weights into the mix later on, but I really like the new set-up and plan to stick with it for some time.
Travel less and in U.S. Flying has always been the worst part of any trip for me. Now it's even worse (masks, extra hassles, people on edge, etc.) So we'll probably stick to U.S. travel where we can drive for the most part (plus I will want to take my cat if we're gone too long.) See below for the next possible major outing we have planned.
Travel
We have been talking about spending a couple winter months in Florida (assuming the virus isn't bad next year and we all go on lockdown again). Our tentative plan is something like this:
Leave Colorado Springs on January 4 and drive halfway to Florida. Spend the night in a hotel. We're driving to 1) have a car, 2) take our stuff for two months, 3) take our cat, and 4) avoid flying.
Drive the rest of the way to Florida, stopping in Destin at a VRBO place.
Spend a week or so there, getting to know Destin, Pensacola, Panama City Beach, and the rest of the area.
Drive to Sarasota and stay in another VRBO, perhaps on Siesta Key. Spend 2.5 weeks there getting to know the places between Sarasota and Ft. Myers.
Drive to Naples and stay in another VRBO, perhaps on Marco Island. Spend 2.5 weeks there getting to know the places between Ft. Myers and Naples.
Drive to Key West and stay in another VRBO. Spend a week there getting to know it.
Drive back to Sarasota, spending a couple days in a VRBO and hitting anything we missed in the initial visit.
Drive back to Destin, spending a couple days in a VRBO and hitting anything we missed in the initial visit.
Drive halfway back home. Spend night in hotel.
Drive rest of the way home, getting there near the beginning of March.
Our daughter and son-in-law will be living with us while they get settled, so they'll be in our house while we're traveling.
Hopefully this plan will help us find one or two places we really like, then in 2022 we'll simply go to that city for two months.
That said, it's looking less and less likely that there will be much travel in January/February, so this might end up being our plan for 2022.
We are flexible though, so we can wait until the last minute before we decide to leave or stay. Time will tell.
In addition to the above, the following are also on my list of places to visit some day:
Grand Cayman (again)
Turks and Caicos
Virgin Gorda (I want to see the Baths)
St. Thomas
St. John
Bahamas
Ambergris Caye, Belize
We'll see if we get to all these…
Health
Our gym remained closed until the middle of June at which time I started going back and doing six cardio workouts a week (which then moved down to four). The exercise area is still pretty sparsely attended, but the pool was PACKED from day one (I walk by it to get into the club). We thought about canceling our membership but I think we'll stick with it. It's a high-end, very nice gym close to our house but it's also $139 a month. That said, money isn't a huge issue for us, especially since we're now saving a ton on travel, eating out, and movie theaters. Ha!
On the strength training front I've kept doing my 100 pushups a day (I do them in about six minutes, taking breaks in-between sets) and have now completed 142 consecutive days.
In addition to gym workouts, I'm playing pickleball four times per week as noted above.
We're still walking (of course). So far I'm averaging close to 20,000 steps per day for 2020. I had originally intended to back off here a bit and only average 16k a day, but once I got so close to 20k, I had to change my goal to that. Let's see if I can make it! (FYI, I'm also at 932 consecutive days with 7,000 steps or more.)
I went in to get my temporary crown replaced on May 8 and the dentist was requiring all patients to sign a form saying they were having pain or some other form of distress that made it an emergency. I wasn't having any of that, so I declined to sign and rescheduled for June 9. I still had to sign on the 9th but that form just said I recognized the risks. BTW, I talked to another dentist I play pickleball with and he didn't make people sign an over-the-top form, so that's just something my dentist invented — which annoys me.
I spent much of March through today doing research for the good of the human race. I put my life on the line trying to prove that ice cream wards off Covid-19. So far, it has. You're welcome, world! 😉
I had my annual physical on July 1. All is well other than I need to have a colonoscopy, which I'm dreading.
Entertainment
I have been reading a ton of retirement books the past few months (as you can tell by the posts I've been doing). There are many more coming up — on retirement as well as other topics. I guess that's another thing Covid-19 changed — I'm reading even more.
My son and I are watching all the Marvel movies in order based on the timeline of the movie (not when each was released). He's out a lot so it's taking some time, but we're over halfway through. Thanks, Disney+.
The long drought of good video games has finally come to an end! I got Ghost of Tsushima on July 17 and am loving it (I'm over 45 hours into it now and nearing the end). I'm also looking forward to Marvel's Avengers (Sept 4) and Assassin's Creed, Horizon Forbidden West, and Spider-Man (all "Holiday 2020"). Plus, you know I'll be first in line for a PS5!
Finances
Our net worth was at $4.374 million at the start of January and at the end of July we were at $4.458 million. (FYI, I record "official" net worth numbers at the end of each month). The market (S&P 500) is just about equal between the two dates, with the increase in net worth being the dividend stocks and extra index funds I bought when things were low which have really paid off.
Here's a rundown of the net worth rollercoaster we've been on the past few months:
Net worth high on Feb 19 (overall high — within a month) — $4.494 million
Net worth low on March 23 (within a month) — $3.484 million. Yep, over $1 million down.
Net worth high (End of month) — $4.374 million (Dec 2019 — now surpassed in July)
Net worth low (End of month) — $3.798 million (March 2020). Last had net worth this low in January 2019.
My dividend stocks have done about as good as the market on growth. Through July the original 10 were up over $62k or 31.3% while the S&P 500 was been up 32.1% in same period. The difference maker is that my stocks also pay an average 5.6% dividend while the S&P 500 is at 1.9%. It sure is nice getting those checks and having yet another source of income. BTW, my stocks are weighed down by a couple oil stocks which I do think will bounce back big in the long-term. I'll keep reporting on these to keep you in the loop how they are doing.
FYI, I added Chevron and Walgreen's (after they announced terrible news and the stock dropped like a rock) stock to my original purchases so now I have 12 stocks total, all worth about $20k each.
This recent "jumping into the market when it tanked" got me to thinking about other times opportunities presented themselves. By taking advantage of these, my net worth has benefitted dramatically. Here are four such times I can think of:
2008/2009 stock market — I was pouring as much cash as possible into index funds. Often I would lose a massive amount the very next day, but I kept at it. Those investments have done quite well the past ten years.
Getting into real estate shortly after that crash — I didn't by at the low, but there was still blood in the water when I did. So I have seen the value of the places double as well as return 10% back each year in income (and we own them outright).
Buying, growing, and selling Rockstar Finance in a bit over a year — Again, not only did the site generate income while I had it, but I also sold it for twice what I paid for it.
2020 stocks and index funds — Time will tell if these recent purchases have been a success or not, but history would say they will be. We shall see.
The lesson? Take advantage of unique opportunities when they present themselves. If you are able to do so, it can turn out quite nicely for you. Is this timing the market (which I'm generally against)? Probably is. But in some cases it seems so clear that there's an opportunity that I'm willing to take a chance. That's what having several margins of safety can do for you — allow you to take risks you might not take otherwise.
My real estate investments have had some of their best months ever. I only have one tenant not paying and we're trying to work with him (he's not communicating much, so we'll see what happens). Other than that, they all paid through the lockdowns. In addition, the shutdowns in Michigan have stopped my management firm from doing what I would call "questionable" maintenance. So my expenses have been virtually zip, making for very nice cash flow.
ESI Money
ESI Money is doing better. Both traffic and ad revenue have picked up since the tragic March/April timeframe. On March 3 I was at a pace to earn $50k from the site on ads alone. I'm currently at a $35k pace for 2020, so the impact has been significant. That said, I have cut down from four posts a week to three, so that's part of the decline as well.
I need some more millionaire interviews as we push beyond 200. If anyone wants to do an interview, please drop me a note. A few comments on these:
The only way this (or any) series will continue is if people volunteer. So if it stops, it's because we've run out of volunteers. (BTW, I get many volunteers, but only about 25% of people who volunteer actually complete the interview.)
I get requests for interviewees with certain characteristics (low income, several kids, women, etc.) Just know that I don't select who gets published, they volunteer. So don't ask for specifics — I take whoever wants to show up and do the work.
I'm running older interviews in July and August since traffic dies down in these months and I don't want to "waste" a new one. We'll be back to new interviews in September with a very special one for interview #200.
I also need retirement interviews as well.
I think by now you all know I started another money blog back in April 2005. It's name was/is Free Money Finance (FMF). Several ESI Money readers have been with me since those days — which I'm very thankful for. I stopped writing there because people at work found out I owned the site and it's kind of awkward when the president of a company is revealing his finances to 800 employees. Today the site is still up though I'm not posting new content there. It costs me $125 a year to keep it up and I just don't have the heart to take it down or sell it. Anyway, FMF was quite successful and is what set the stage for launching ESI Money. A few stats from FMF:
Made hundreds of thousands of dollars over the years — most of which I gave away (which was an agreement I had with my employer much of the time the site was at its height). FYI, with revenue from FMF, ESI, and the sale of Rockstar, I've made revenue of over $1 million blogging.
Generated over 25 million pageviews.
Had over 119k comments.
Contained almost 12,000 posts.
Yes, 12k posts. That's a lot of writing.
Admittedly, many of them were junk. I used to post several times a day, though almost all the posts were shorter than what I do now. They were as short as a few hundred words (mostly a quote pulled from a source and then my commentary on it).
That said, some of the posts are actually very good (maybe 5% or so rate this high based on today's standards). Despite the fact that only 5% are very good, because I wrote so much, that's still 600 posts that are "very good".
Over the course of time I'll be selecting the best of the best and running them here on ESI Money because the truths they hold are still true and valuable. In some cases I'll be updating them but in others I'll run them as they were.
Eventually I'll move all the best content here and at that time FMF will probably fade from existence. We'll see.
I have one ESI Money content related question. I've been writing a lot about retirement (of course) and I'm wondering the following: What do you want to know more about retirement?
The interviewee for Side Hustle Interview 8 has launched an updated chess site and has offered all ESI Money readers a free set of chess study plans. You can find those here.
New Project
After reading Passive Income, Aggressive Retirement
and posting on the book (see Passive Income, Aggressive Retirement, Five Categories of Passive Income and How to Evaluate Them, and 28 Ways to Create Extra, Passive Income for details), I began to think about creating another source of income.
I considered a few options and actually now have a list of things I will likely launch over the next several months/years. So I want to give you a heads up about them.
BTW, there are a lot more reasons why I'm trying these than the money — that's the least of my concerns at this stage of life. A few of them are:
Intellectual challenge. We've talked time and again about the need to keep your mind active, sharp, and challenged in retirement and these projects have allowed me to do that.
Proving the concept. If I can create additional sources of income, this will pave the way for others to do so as well.
Great blog content. If nothing else, this will give me some awesome ideas for things to write about.
Provide for my family. I had considered buying a business for my daughter and son-in-law (and may still do that), but as an alternative I might just create one.
Help others. There are lots of people that need more than I can give just on ESI Money. I want to create resources for them to grow their wealth even faster. And others will benefit from what the projects generate as I'm likely to give away a large portion of what I earn.
As for the first project, all I can say is this:
It will launch early this fall.
It will involve me and a select group of millionaire experts.
While we'll cover earning, saving, and investing (as you might imagine), most of the focus will be on earning and investing.
ESI Money readers will get first notice of this project (through my email list), so if you're not signed up yet, be sure to do so.
Books
Here are a few of the books I've purchased from Amazon recently — some of which I've done posts on and some are still to come:
That's it for this report. Any thoughts or questions?