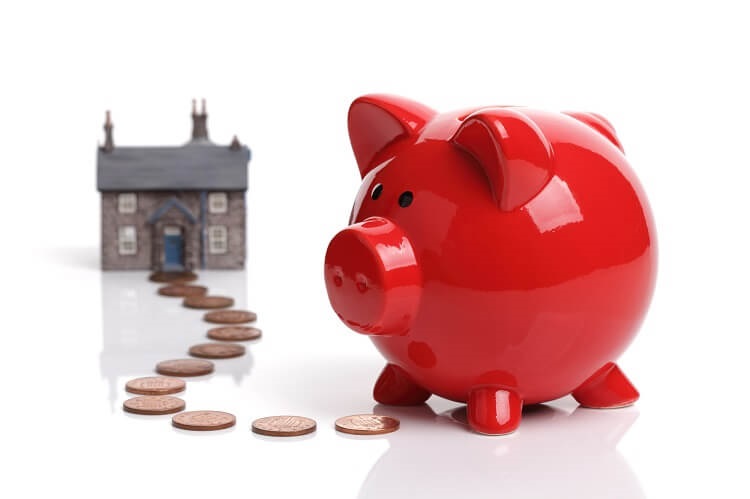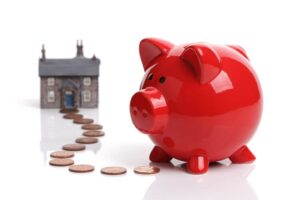 I have heard a couple philosophies on the best ways to save money.
One school of thought is that you need to focus on the "big three" expenses — housing, transportation, and food. The proponents of this line of thinking say that if you get these right, the rest of your spending takes care of itself.
Another school of thought says watching "small spending" is just as important because you can eventually go broke by over-spending a dollar at a time. The best example of this is David Bach's "latte factor" described in his book The Automatic Millionaire
.
I'm a fan of watching it all, then spending on things that bring you joy (within reason) and cutting the rest to the bone. I call this moderate and selective frugality. It worked quite well for us during our accumulation years — allowing us to save a ton while also enjoying our lives along the way.
Of course now we're actually trying to spend more, but that's for another post. Ha!
Of course I do see value in focusing on your top expenses and making sure they are within acceptable limits. And since I've already done posts on how to save on buying a car as well as how to keep your food costs low, I thought I'd tackle housing.
After all, for many people, their home is their largest asset (unless you're Robert Kiyosaki — LOL!)…
…but it also often happens to be their biggest single expense.
It's not only the cost of the house itself, but all the associated costs that can really put a strain on a budget.
That's why today we'll review five housing-related costs you can reduce to save some big bucks.
Mortgage
The first area of savings is the most obvious: the house itself.
There's no doubt that debt costs a fortune so you'll want to have the least amount of mortgage debt for the shortest possible time. I know some may disagree with this and prefer instead to borrow and invest more, but I think even those people would agree that debt should be limited — no one should go out and borrow 95% of the purchase price of a home IMO.
The key to keeping housing debt low is relatively simple: buy a house you can afford.
You'll get all sorts of advice and expert ratios on how much of your budget should be spent on a house, but the bottom line is that YOU need to decide what you want to spend. You need to select a reasonable price that fits within your budget and leaves some margin for error (because we all know financial emergencies will pop up.)
If you buy at an affordable price, you can then work on making extra mortgage payments. If done purposefully, you can pay your house off in 10 years or less, saving yourself tens of thousands in interest costs.
In addition, buying a reasonable house will limit a whole host of expenses — both housing-related and non-housing, "keeping up with the Joneses" related. The book Stop Acting Rich
detailed the connection between an affordable home and a high net worth. One finding: a lower-priced home saves you thousands of dollars throughout the years.
Insurance
Congrats! You now have a huge asset!
Now you'll need to pay to protect it. All sorts of bad things can happen to a home and you'll want good insurance to cover it.
Insurance prices vary widely. You can pay at the high end or the low end, for the same coverage. Here are some tips for how to pay towards the low end:
Have a great credit score (or at least above average). People with better credit scores pay substantially less for insurance. Here's an example where one blogger saved 44% due to a great credit score.
Shop around. The only way you can tell you have a good price is to know the prices from various companies. You'll be surprised how the costs vary. We do this once every other year or so to keep rates under control.
Combine coverages. We combine home, auto, and umbrella policies into one as most insurance companies will offer multi-policy discounts.
Pay to save. Many companies will offer choices of payment plans. We take the cheapest option which is generally to pay annually. Paying by quarter or monthly usually is much higher.
And while it's not a cost-savings tip per se, be sure to keep your coverage up to date. Disasters seem bound to occur the day after a policy lapses and you certainly don't want to deal with a damaged home and no insurance.
Utilities
Most Americans live where it's hot in the summer and cold in the winter. Keeping your house at a reasonable temperature can be a financial killer if done without a thought about costs.
Here are some tips to keep these expenses at bay:
Go a little hotter and colder. Move the thermostat down in the winter and up in the summer. Just a couple degrees one way or the other can end up saving you a good amount. We opt for 67 degrees in the winter and 74 in the summer.
Get a programmable thermostat. This takes remembering out of the equation. You can set the thermostat to less desirable temps when you're out of the house (like weekdays) or when you're in bed (we drop our winter temps to 62 degrees at night). Then you can program it to get the temps up to normal just before you get home or out of bed. In the meantime you save a bundle.
Caulk is your friend. It's expensive enough to heat and cool a house. When you try to heat and cool the outside, it can get really pricey. Caulk the holes in your house (especially around windows) to keep the temps you pay for inside your home. If you don't know how to do this (or don't want to) many painters will provide this service.
Use curtains and ceiling fans. Curtains can keep the cold out in the winter and the heat out in the summer. When opened, they can also let heat in on sunny winter days. Ceiling fans can make rooms seem cooler in the summer and can be reversed in the winter to push the warm air down. Use both of these to save yourself some money.
Water when it's cool. Do not water your yard in the heat of the day or much of it will evaporate. It's best to water in the early morning hours when it's still cool. We set our sprinklers to go off at 6 am and to only run three days a week.
Taxes
Unfortunately, there's not much you can do to save on real estate taxes — you just have to pay them.
But some municipalities allow you to make payments or postpone payments for a fee. Don't do it. Find the most economical way to pay (which is usually in full as the bill is due) and pay that way to save on costs.
It's a relatively small amount, but every bit adds up. Besides, do you really want to pay MORE in taxes?
Maintenance
Every homeowner knows that there's always something that needs repaired around the homestead. Here are a few tips for reducing those costs:
Take care of your stuff. You've heard that an ounce of prevention is worth a pound of cure and it's true. By giving household items regular maintenance and cleaning you can make sure your appliances, lawn equipment, furnace and AC, plumbing systems, and everything else lasts longer. Just an extra year or two of performance can mean big money over a lifetime.
Combine with neighbors. When we lived in Michigan our neighborhood got together and bid out a whole host of services: garbage collection, snow removal, lawn care, and the like. You'd be amazed at how low the prices can go when you're asking for quotes for 50 homes instead of just one.
Do basic maintenance yourself. With the advent of how-to videos on You Tube, even repair-challenged people can do basic repairs and maintenance and save themselves a bundle. I learned how to prep my sprinkler system for winter, saving me $50 a year in blow-out fees. We've also fixed a leaky toilet, updated a bedroom, and done some basic landscaping all by ourselves. It's not rocket-science by any means, but each little thing we do is $50 to several hundred dollars we save by not having someone else do it.
That's my list of ways we've saved on owning a home. Some offer big savings while others just a handful of dollars, but they all add up to quite a nice amount.
Do you have anything to add — perhaps a money saving tip I missed? If so, please leave it in the comments below!