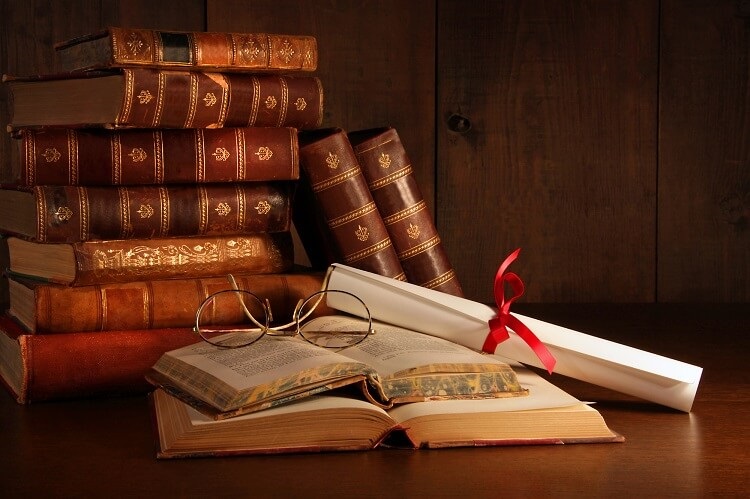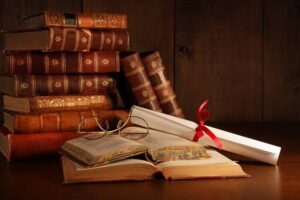 As noted when I posted Why the Rich are Getting Richer, the book Why the Rich Are Getting Richer
by Robert Kiyosaki, author of Rich Dad Poor Dad
, contains a lot more than simply why the wealthy become even wealthier.
As I read the book, I underlined key passages, many of which didn't fit into the first post. That's why I'm writing this post — to share some of Kiyosaki's extra money-related thoughts and my opinions on them.
They will be random, shared in the order they appeared in the book.
Here we go…
Dislike for The Millionaire Next Door
Throughout the book Kiyosaki rails against The Millionaire Next Door
. Here's how he begins:
The Millionaire Next Door
was a story about the people who followed the fairytale — "go to school, get a job, save money, get out of debt, and live happily ever after." Simply put, in 1996, it was easy to get rich; almost everyone was getting rich.
Today, many millionaires next door are unemployed and their house is the "foreclosure next door."
As you might imagine, I take exception with this thinking. I love The Millionaire Next Door (see my review) and have it listed in my top five money books of all time.
But let's get a bit more specific. Here's where I think he's right and where he's wrong:
I'm not sure the fairytale he depicts is correct. But saving money and reducing debt are certainly part of what makes someone a millionaire next door. And is saving money and reducing debt a bad thing? I'm confused…
I would beg to differ with the statement that in 1996 "almost everyone was getting rich." In fact, it's so ridiculous that it makes the rest of what he says less believable.
As for millionaires next door being unemployed and in foreclosure, he has absolutely no proof of this. It's simply a statement he made up. Can I say #FakeNews? Yes, there are people in financial trouble these days, but I don't think it's millionaires next door. The principles those people live by work in both good and bad times.
Personally I think Kiyosaki is trying to be controversial for controversy's sake. And he would be better served picking on something else (like the average American's finances).
Plus he admits that there are many roads to wealth, so why single one out and berate it?
Later on, Kiyosaki comes back to this subject with the following:
The millionaire next door became a millionaire by being in the right place, doing the right things, at the right time in history. The problem is that these millionaires next door did not need financial education to become a millionaire.
I disagree. They did have financial education. It may have been basic or different than what Kiyosaki teaches, but they most certainly did educate themselves and then took steps which ultimately made them wealthy.
And I would say those same steps would work today as well.
Dislike for Financial Planners
Well after a rocky start, here's an area where I can agree with Kiyosaki! 😉
He shares this quote from Warren Buffett:
Wall Street is the only place that people ride to in a Rolls Royce to get advice from those who take the subway.
Hahahahahahaha!
He also writes that his rich dad would say this:
The reason the middle class struggle is because they take advice from salespeople, not from rich people.
He took the words right out of my mouth!
But he's not done and continues with this:
Ask most financial salespeople how much financial education they have. The honest answer is "not much."
Ask how many books on money they have read, and the answer is probably the same. Not many.
Then ask them if they are rich. Ask them if they can stop working and still put food on the table.
As you might have guessed, I agree with these statements. Here are some of my thoughts on financial planners:
Of course there are some good guys out there, planners who know what they are doing and have their clients' best interests at heart, but unfortunately they are few and far between. The vast majority of them do not fall into the "good" category.
Also Not Experts: College Professors
Not content with bashing financial planners and moving on, Kiyosaki goes on to say this:
I dropped out of the MBA program after six months. One reason was the instructors. The instructors in the MBA program had no real world experience. They were professional teachers teaching business courses.
I said this same sort of thing in Beware of Fake Money Experts with No Accomplishments. There are so many people out there claiming to be "experts" who have little to no experience/success in the areas they are supposedly experts in.
And yet people keep buy from them, listening to them, and so on.
I can't figure out why…
That said, I did get an MBA and it was one of the smartest money moves I made. It wasn't because I learned a ton of useful information which set me up for career and life success, but because it opened the door to be recruited by better employers and ultimately get a job with a name brand company.
For the rest of my career, no one cared where I got my MBA from (or that I even had one). They simply knew I worked for ABC Company and that was more than enough.
Your House is Not an Asset
Kiyosaki believes that a personal residence is not an asset. His thoughts:
Most people believe their house is an asset. Yet, in most cases, their house is really a liability. Labeling a liability an asset is one of the main reasons there is a growing gap between the rich and everyone else.
Before I begin commenting on this, let me say that he lists several things that are "one of the main reasons there is a growing gap between the rich and everyone else", some of which we'll cover below.
Exactly how many "main reasons" can there be? Only a few, right? And yet he seems to have a wide number of them.
Anyway…
To come to the conclusion in his statement above, you have to use Kiyosaki's definition of an asset and a liability. Here they are:
Assets put money in your pocket whether you work or not.
Liabilities take money from your pocket even if they go up in value.
Using these definitions, you can see how a home would be classified as a liability — it takes money out of most people's pockets in interest, maintenance, taxes, insurance, and the like.
That said, Kiyosaki does not have a traditional definition of an asset. According to NerdWallet, here's what an asset is:
An asset is something you own that has monetary value, like a car or stock. Assets are generally grouped into two categories: cash and cash equivalents, and property. They can be personal or business-related.
To clarify where a home would be listed, here's this:
Tangible assets: These are physical objects, or the assets you can touch. Examples include your home, business property, car, boat, art and jewelry.
I can see both sides. Kiyosaki sees life in terms of cash flow (as we'll see in a moment) so within that paradigm, a house is not an asset.
But in the traditional sense, a house most certainly is an asset — at least the equity you have in it is.
And I'm not really sure how a house that appreciates is not an asset. Ask people in California who bought their homes 30 years ago if they think they are assets. I think you know what they'll say.
Six Core Money Words
Here's what Kiyosaki says about the most important money words:
There are six words at the core of financial literacy. They are:
Income
Expense
Assets
Liabilities
Cash
Flow
Ask any entrepreneur what the two most important words are, and they will say cash flow.
This is because cash and flow determine if something is income, expense, asset, or liability.
Not much to say on this one but I wanted to include it in the bunch.
Anyone disagree with this list of six? And that cash flow is most important?
Hates Holding Cash
Here are Kiyosaki's thoughts on cash (which he gets from a Warren Buffett quote):
The one thing I will tell you is the worst investment you can have is cash. Everybody is talking about cash being king and all that sort of thing. Cash is going to become worth less over time.
This is interesting coming from Buffett (though it was said in 2010 to be fair) since as of this past August (shortly before I wrote the post), Berkshire Hathaway had $122 billion dollars of cash.
This from Business Insider:
Warren Buffett's Berkshire Hathaway held a record $122 billion in cash at the end of June.
The conglomerate's cash is worth nearly 60% of its portfolio of public companies, the largest proportion since before the financial crisis.
So…is holding cash good or bad?
Obviously we all need cash for an emergency fund, but how much is too much? And if you think there's going to be a correction, do you try and stockpile cash? Or if investments are too expensive (which Buffett says they are these days), do you just sit and wait?
I don't have a lot of good answers. We're stockpiling cash, though not doing it intentionally.
We're accumulating simply because we make more than we spend and I can't find any investments I like at today's prices. (Note: I don't need to invest any more in index funds since we're past the need for that.)
I'd love to buy a few more pieces of real estate, but the two markets I'd consider (my home of Colorado Springs and where my current places are in Grand Rapids, MI) are way over-priced IMO. Now if there was a correction, I'd be ready to pounce!
I have found a friend who is buying rental real estate in a market I'm not interested in. He needs the cash, so I lend it to him at 10% and have deployed over $100k this way. But eventually he'll pay it back and I'll be left wondering how to allocate the money again.
And even with that investment we're still sitting on $450k in cash and it's growing every day…any ideas or suggestions?
Dislikes Diversification
Warren Buffett again:
Diversification is protection against ignorance. It makes little sense if you know what you are doing.
Kiyosaki's point is that if you know how to make money in something (like real estate), then why not focus all your efforts on it?
It's not a bad point, but I would think you'd want at least a few different things working.
For instance, I like the concept of multiple streams of income. You don't have to have a million of them, but 5 to 10 seem reasonable (from various sources) and not too much of spreading yourself thin.
Our income streams come from:
Business (this site)
Rental real estate
Real estate loans (noted above)
Dividends from index funds
Cash (interest)
My wife's job
Plus we have a few more we could activate if times got bad. And we could always draw down our assets if we wanted.
What do you think — diversification or no diversification?
Three Types of Income
Kiyosaki lists three types of income as follows:
Ordinary income
Portfolio income
Passive income
Here's what he says about each of them:
Ordinary income occurs when you work for money (earned income). It is the highest taxed of the three incomes.
Portfolio income is also called capital gains. It occurs any time you buy low and sell high…when your money works for you, instead of you working hard for money. It's taxed at lower capital gains rates.
Passive income is cash flowing from an asset. In real estate this is called rental income. It's the lowest-taxed income, sometimes at 0%.
As you might imagine, he recommends making less ordinary income and more of the other two.
This is generally the flow of wealth we talk about here at ESI Money. You begin with your career (ordinary income), grow it to make more, then save and ultimately invest to produce portfolio and passive income (like index funds and real estate).
So in the end I think he's against people who don't invest. It that what it seems like?
That said, he does rail on the stock market at times so I'm not sure he's ok with index funds or stocks at all.
There is Risk in Real Estate
Kiyosaki is a HUGE real estate fan, but he does recognize its risks:
Paper assets are liquid. If you make a mistake investing in paper assets, you can get in and get out quickly. You can cut your losses immediately.
If, on the other hand, you make a mistake in real estate, the mistake could take you down into bankruptcy. real estate is not liquid. You cannot cut your losses quickly.
Yep, ask Dave Ramsey about how much financial trouble you can get into with real estate.
This was one reason I was hesitant to start investing in real estate, why I took it slow, and why I bought my places with cash — all attempts at trying to reduce the risks involved.
He Likes a Favorite Book of Mine
I have to include this Kiyosaki quote:
There are two books I highly recommend: The Miracle Morning and The Untethered Soul.
I like this comment because I love The Miracle Morning
as well.
I wrote about it in Can Getting Up Early Make You Wealthy? Boy, I wish I had found that book 20 years ago! If you haven't read it, I highly recommend you check it out!
The Economics of College
Kiyosaki and I are on the same page when it comes to college:
If a student can afford a great education, they should. Education is extremely important. Yet if the long-term cost of education is too high and ROI too low, the student and parents may want to reconsider their options.
The students who struggle are students who graduate with a college degree but no professional license. Examples are degrees in art, music, or general science. Today, many college graduates work at jobs that do not require a college degree.
One day I'm going to write a post on the "college debt crisis." It will be less of a post and more of a rant. Why? Because people are making dumb financial decisions, then regretting them and wanting their loans to be forgiven! It makes no sense! If we're going to begin paying people back for crazy financial mistakes, we're going to owe a ton of money.
But for now, let's just focus on what Kiyosaki says.
My take:
I agree that generally a college education is a good thing. But it does come with some qualifiers…
The long-term ROI needs to be there, as Kiyosaki says. In other words, what the student gets out of the education needs to be worth more than what it costs. It's common sense, which frustrates me when I see all these stories of people who make poor decisions, have tons of debt, and want a bail-out.
Kiyosaki gives examples of majors that often do not "pay out." Now if you have the money and enjoy the subject, have the time of your life. But if you're making a financial decision — and make no mistake, college is a HUGE financial decision — it probably doesn't make sense to spend $200k on an art degree.
Just as bad is the degree that costs a fortune and then the student gets a job that he could have had out of high school (no college degree required.) The worst is kids who leave jobs when they graduate high school, go to college for four years and a ton of money, and then come back to the same job they had as a high school senior. How does that make sense?
I could go on, but the bottom line is that college needs to be looked at from a cost-benefit standpoint. This impacts where someone goes to school, how they do it (all on campus or some online, etc.), how they pay for it, what major they have, etc. College is the first big financial decision most people make. It's the first step in setting up your "E" in E-S-I and it needs to be treated as such.
By the way, I don't put the most blame on students for the mess. I blame the parents. Where are they in properly advising their children?
And yes, the colleges are to blame too, but that's part of our consumer society. Caveat emptor applies to college as much as any other purchase. You don't expect Walmart, Amazon, Comcast, Verizon, or any other business to look out for you, do you? Then why blame a college when it acts like a business — that's what it is!
Hating on ESI
Here's a quote I found amusing:
One reason the gap [between rich, poor, and middle class] grows wider is because schools teach students to work, save, and invest for earned income. The rich work for portfolio and passive income.
Haha! He almost nailed E-S-I with the exact words! 🙂
I'm not sure where he gets the last part — that we focus on earned income and neglect the other two.
In fact, I think a key part of "invest" deals with both portfolio and passive income, so what's the beef with "work, save, and invest"?
If he's counting a savings account as "invest" then yes, I see the point. But if that's what he's doing, that's a straw man argument IMO.
Network Marketing
You're going to love this one:
Donald Trump and I are the only two major financial educators who recommend individuals join a network marketing company. Network marketing teaches four essential skills required to be successful entrepreneurs. Those skills are sales, leadership, handling rejection, and delayed gratification. Handling rejection and delayed gratification are indicators of very high EQ, emotional intelligence.
I'll ignore the reference to Donald Trump so I don't rile up the political junkies, but let's focus on network marketing.
I have several thoughts:
In general, network marketing (aka multi-level marketing) people annoy me. I think the system attracts people with annoying personalities.
I agree that sales, leadership, handling rejection, and delayed gratification are all skills that are valuable and can help you have a more successful career. That said…
Generally, I would not classify network marketing individuals as the "cream of the crop" business-wise. Who am I actually supposed to learn these awesome skills from? Bozo is not going to teach me anything about leadership. In fact, he's likely just a pretender.
So while the idea of learning from network marketing seems plausible, practically I think it's lacking much substance.
On-Going Education
Here are some thoughts on post-school education:
For most people, their education ends when they leave school. That is the primary reason why the gap between rich, poor, and middle class grows wider.
Have you met or do you know anyone who hasn't put much (or any) focus on learning since they left school?
Yeah, that's what I thought — almost everyone.
It's a strange thought to me, that people would quit learning after leaving school. Sure, we all learn through life, but I'm talking about intentionally studying a subject to learn something new.
Personally I've learned way more since leaving school than I did while in school. I've studied more, read more, written more, and on and on. I can't imagine not learning as there are so many interesting things to discover.
Here are just a few things I've learned about since college:
How to be a successful business person. I found learning and developing new skills to be vital in growing my income.
How to grow roses. I had quite a collection when we lived in Michigan and still have three bushes to this day.
Playing chess. It's an endless topic you can study for a lifetime.
How to handle guns. I liked to shoot as a kid but was always with an adult who managed the situation. When I became an adult, I had to learn how to handle and manage a gun so I could target practice when I wanted.
How to play pickleball. Haha! Did you think I was going to let a post go by without mentioning pickleball? 🙂
How to set up and manage a terrarium. I'm still learning here and the jury remains out on whether or not my plants will survive.
How to be a soccer referee. Talk about studying…nothing like two mad coaches, 30 anxious players, and 50 angry parents to focus your learning!
How to raise money. I was the president of a small non-profit for seven years and had to learn how to fundraise.
How to write. School taught me relatively little about writing other than the "rules" for grammar, some of which I ignore since I don't like them. Ha!
And of course I've learned how to manage money since college. Plus so many other topics — I can't remember them all.
I've also read so many books since college it's almost unbelievable. Then again, I love learning and cannot imagine life without it.
Most of the people I know (friends from school, family members, etc.) learn much less than I do. Which is fine, we all don't have the same interests.
But what shocks me is the percentage of those who haven't read a book, studied a subject, or done anything substantial since school to learn something new.
So is it any wonder that Americans are in the financial situations they are in? If they didn't learn about money in school (which no one does) and stopped learning after school, you can see that they wouldn't learn how to handle their finances, with the results often being disastrous.
Anyway, that's it for Kiyosaki's random thoughts on money. Any comments?