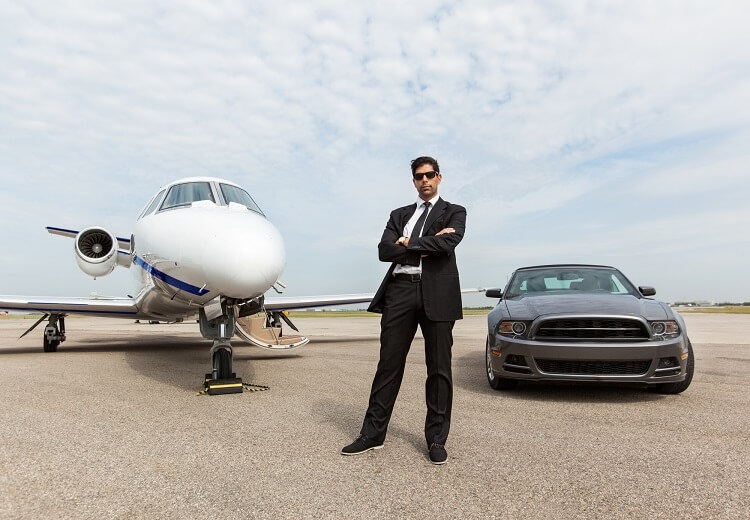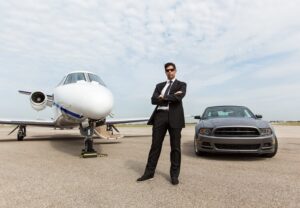 When I reviewed the book Rich Dad Poor Dad
, I noted that the author, Robert Kiyosaki, listed "10 tips for getting started."
I didn't cover the 10 steps in that review since it was too long the way it was, but today I'm going back to the book, sharing the 10 steps, and giving my thoughts on them.
BTW, the 10 tips are designed to get anyone started on the path to acquiring wealth. Kiyosaki says people constantly ask him, "How do I start?" and this is what he tells them. He calls these his "10 steps to awaken your financial genius." Sounds promising, right? 😉
Anyway, here we go…
1. Find a reason greater than reality: the power of the spirit.
Key quote:
A reason or a purpose is a combination of "wants" and "don't wants." When people ask me what my reason for wanting to be rich is, I tell them that it is a combination of deep emotional "wants" and "don't wants."
Don't wants could be things like "working for the man all your life" or "not being in control of your time". Wants could be the freedom to travel at will or be at every one of your kid's sporting events.
Kiyosaki says that if you don't have deep reasons, all the other steps required will seem like too much work, then you'll give up.
He's right. Becoming wealthy can be a slog sometimes because it requires discipline and vigilance over a long period of time. Without a deeper "why", most people can't hack this sort of commitment and quit.
Ultimately, my reason was freedom. I wanted control of my time which is why I worked for financial independence and then retired. It was one of the best decisions of my life.
I only wish I had retired when I became FI at 42 — not doing so was my biggest FIRE mistake. But since I'm 3+ years now into retirement, I've "made up" time, at least in dog years. 😉
2. Make daily choices: the power of choice.
Key quote:
A choice we make every day is what we do with our time, our money, and what we put into our heads. That is the power of choice. I just choose to be rich, and I make that choice every day.
A couple thoughts here…
First, I totally agree with the fact that you need to make daily choices to keep you on track. This isn't only true with money, it's valid for anything you want to accomplish in life in any area.
I've talked before how even small progress each day over a long period of time can add up to great success. I think that's part of what he's getting at here.
As an example, one small choice could be getting up early each day to make sure you get time to work on the priorities in your life.
Second, the power of choice also ties in with point #1 above. As I said, becoming wealthy can be a long and draining process. Each day you need to choose to make progress in some area. As you do, those small choices add up and one day you'll wake up wealthy! 🙂
3. Choose friends carefully: the power of association.
Key quote:
The reason you want to have rich friends is because that is where the money is made. It's made on information. You want to hear about the next boom, get in, and get out before the next bust. I'm not saying to do it illegally, but the sooner you know, the better your chances are for profits with minimal risk. That is what friends are for. And that is financial intelligence.
I have mixed feelings on this one.
On one hand, he's right. The rich talk more about money, think more about money, and are more active with money. They know things, people, etc. that help them make more money. This is one reason the rich keep getting richer.
In addition, the old saying says, "You are the average of the five people you spend the most time with." So if you want to be wealthy, you need to hang with the wealthy, right? (But one question: But why would the wealthy want to hang with you if you're not wealthy?) 🙂
On the other hand, I've had rich friends who've steered me the wrong way. In fact, one of my worst investments was recommended by a very wealthy friend.
So the knife can cut both ways. Overall though, I think it's better to have wealthy friends than not. Of course, you don't want to choose your friends on this basis alone or else you might be resigning your social life to Boredomsville.
4. Master a formula and then learn a new one: the power of learning quickly.
Key quote:
In today's fast-changing world, it's not so much what you know anymore that counts, because often what you know is old. It is how fast you learn. that skill is priceless. It's priceless in finding faster formulas — recipes, if you will — for making dough.
I think there are a couple elements we've discussed on ESI Money that supports this line of thinking.
The first is our emphasis on continual learning and growing. Do so is not just vital for your career, but for your finances as well.
Even though I'm FI, retired, and earn more than I spend even though I have enough assets to live a long time past any reasonable age of death, I still read/listen to books and podcasts, read financial sites daily, and so forth. I'm still trying to learn, grow, and get better.
We've also talked about the talent stack — putting one skill on top of another until you become excellent because of the broad range of skills you have. That's what he's saying here: learn one skill (he calls it a formula), then another, then another, and so on. Eventually you have multiple skills that make you very good at money management.
A few skills worth mastering include:
Growing your career
Developing a side hustle
Saving money and budgeting
Investing in dividend stocks, real estate, etc.
There are many more, but these are better than most IMO.
5. Pay yourself first: the power of self-discipline.
Key quote:
If you cannot get control of yourself, do not try to get rich. I would venture to say that personal self-discipline is the number-one delineating factor between the rich, the poor, and the middle class.
He goes on to relate this to paying yourself first, which he is a bit overboard on IMO.
I say this because he says there have been times when he doesn't have enough money to pay his bills, and he still pays himself first, leaving his creditors to wait some time. He says this makes him sharp and focused on making more so he can pay everyone back.
So it's a bit too much for me. I'd save, for sure, but I'd pay my creditors first.
That said, I 100% agree that self-discipline is one of the most crucial qualities you need to reach financial independence. Without it, the vital skills we listed above are hard to achieve, which means you're dead in the water financially. Which is kind of Kiyosaki's point.
But most people don't want to be self-disciplined because it's hard work. here's how I described it in Personal Finance is Common Sense:
People don't implement the concepts mainly because it takes hard work to put them into practice. These people would rather dismiss suggestions as "common sense", avoid painful implementation, do nothing, and get no results than actually take action and be disciplined, patient, and persistent.
Since they can't get control of themselves, they do not get rich (and shouldn't even try).
6. Pay your brokers well: the power of good advice.
Key quote:
What I pay a broker is tiny in comparison with what kind of money I can make because of the information they provide. I love it when my real estate broker or stockbroker makes a lot of money because that usually means I made a lot of money. What I find funny is that so many poor and middle-class people insist on tipping restaurant help 15 to 20 percent, even for bad service, but complain about paying a broker three to seven percent.
I think what he's saying is that you want to hire people who deliver value. And if they do, who cares if they make a lot since they are worth it?
For instance, consider the following two options:
You sell your house on your own and after all expenses you net $200,000.
You sell your house using a broker. She gets you $250k and deducts a 6% commission, for a net after expenses to you of $238k.
Now, which would you prefer?
That's a rigged example to make a point, but that's what he's talking about. A good professional should add extra value over and above their cost by saving you time and/or saving/making you money. If they don't then you have the wrong professional or should do it yourself.
This is one reason I use my CPA. I KNOW she saves me time and I think she saves me money. She's expensive, but takes a huge headache off my plate and is well worth the money.
My rental management company is probably more like a breakeven or maybe a bit to the plus side. They do save me time and frustration, but they can be expensive and not cost conscious, which drives me nuts. They do enough to earn their keep but not much more.
7. Be an Indian giver: the power of getting something for nothing.
Key quote:
The sophisticated investor's first question is: "How fast do I get my money back?" They also want to know what they get for free, also called a "piece of the action."
Here's an example of what he's talking about:
You buy 1,000 shares of a stock for $2 each ($2,000 total). The stock runs up to $4 a share. You sell 500 shares for $4 each ($2,000 total). You now have your money back plus 500 shares of stock — you're playing with the house's money!
Kiyosaki says that on every one of his investments there needs to be an upside/something for free as well as limited/low risk. In the example above he gets his money back quickly and basically gets the 500 shares "for free".
This sounds like a great idea to me, but he doesn't tell where you can find these sorts of investments…and I'm not sure where to look.
Any ideas?
8. Use assets to buy luxuries: the power of focus.
Key quote:
As I said earlier, if a person cannot master the power of self-discipline, it is best not to try to get rich. I say this because, although the process of developing cash flow from an asset column is easy in theory, what's hard is the mental fortitude to direct money to the correct use.
Earlier in the book he talks about his wife wanting an expensive luxury car. Instead of going out and just buying it (putting money in the expense column in his terminology), she put the money to work in an asset. She worked with that asset for a few years, growing and maximizing it, until the asset churned off enough income to pay for the car. Then she bought it.
This is why he talks about self-discipline and focus. Imagine how difficult it is for most people to put off buying something they can afford and instead build an asset to pay for it.
In general, I agree with this principle — just don't know how practical it is for most people. After all, I'd have to do a lot of asset nurturing to churn off $50k for a luxury car.
9. Choose heroes: the power of the myth.
Key quote:
Copying or emulating heroes is true power learning.
His point here is that if we look up to our heroes, learn what they do and how they do it, then implement it, we can be like them — at least in part.
I would say my money heroes are the people who have written my top five money books as well as other best-selling personal finance books.
In particular, these are the ones I've learned the most from and have had the biggest impact on my net worth:
As far as people I know, I'd say my real estate mentor, Eric, is a hero of mine. He taught me all I know about real estate and it's worked out pretty well.
Who are your financial heroes?
10. Teach and you shall receive: the power of giving.
Key quote:
I have found that the more I teach those who want to learn, the more I learn. If you want to learn about money, teach it to someone else. A torrent of new ideas and finer distinctions will come in.
I can attest that this is 100% true!
When my wife and I started teaching people about managing their money, it made us learn a lot as well. We did extra studying, reading, etc. so we knew what we were talking about and could give them the best advice. Then we learned more as we walked people through real-life situations to get their finances on track.
After that, I began to write about money, first for magazines and then on blogs, and my knowledge grew even more. Writing something down and publishing it for the world to see really makes you think about what you believe (which in turn makes you do it — not just talk about it!) I have probably profited more from writing in the learning/influence it's had on my life than even what I've made off my writing (which has been substantial).
So I agree that if you want to learn something, teach it.
That said, you can't JUST teach it, you do need to go out and apply it in your own life. 😉
So those are his ten steps to getting started on the path to wealth. See any you really like or dislike?