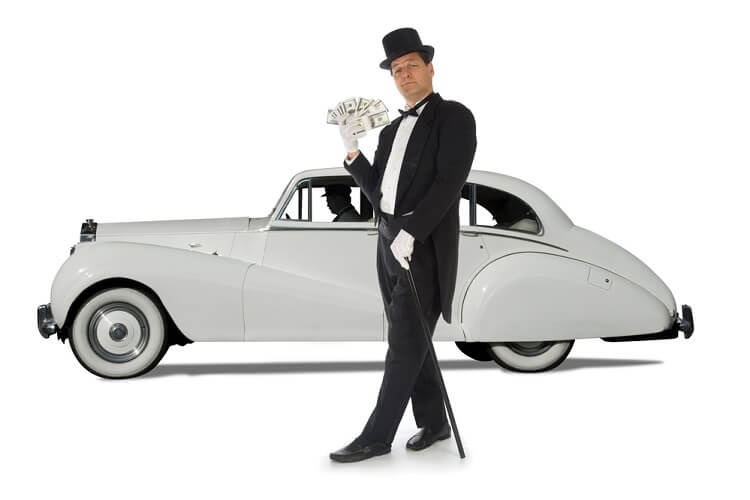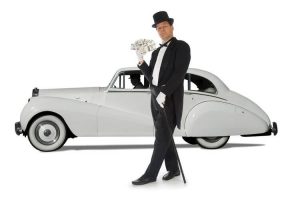 This is a follow up to the post Five Attributes of Millionaires, Part 1 which featured information from the book Everyday Millionaires
.
The book conducted a survey of 10k millionaires, discovering their demographics, lifestyles, beliefs, and so forth.
Last time we shared the five attributes of millionaires.
As a reminder, they are as follows:
Millionaires take personal responsibility.
Millionaires practice intentionality.
Millionaires are goal-oriented.
Millionaires are hard workers.
Millionaires are consistent.
The last post detailed and discussed the first two attributes, so this time we'll do the last three.
Millionaires are Goal-Oriented
I know. This one's a shocker, right? 😉
Here's what the book has to say about the fact that "millionaires are goal-oriented":
Our research found that 92 percent of millionaires developed a long-term plan for their money, compared to 60 percent of the general population.
That means these men and women are always thinking ahead — not just to next week or next month, but well into the next decade. They know what they want to accomplish, and they're putting their money to work to make it happen.
It's not a surprise that millionaires are goal-oriented. After all, small steps of progress over time add up to big things, and money is no different. By looking well ahead and planning for it, millionaires almost guarantee their own success.
What is a surprise is that 60% of the general population has developed a long-term plan for their money.
This is either over-stated by the general population (there's often a large difference between what people say they do in a survey and what they actually do) or the definition of "long-term plan" is rather loose. I just can't believe 60% have a solid, well-developed plan for their future finances.
The book supports their conclusions with the following:
Millionaires accomplish their goals. 97% say they almost always achieve the goals they set for themselves.
Millionaires save consistently. 70% save more than 10% of their income throughout their working years.
Millionaires don't live in mansions. The average millionaire has lived in the same 2,600-square-foot house for the past 17 years.
Millionaires don't keep their home mortgage for the tax advantage. The average millionaire paid off their home in 11 years and 67% live mortgage free.
My thoughts on these:
I have been a goal-setter and tracker for most of my life and I believe the studies — written goals work. Looks like millionaires have discovered the same thing.
Saving 10% of your income seems so low these days, but millionaires save "more than" that. We saved 36.1% over the 22 years I reviewed our data.
First of all, 2,600-square-feet is a good sized home. Second, the longest we've ever lived in a home was 14 years, when we lived in Michigan. Finally, as I've stated before, the cost of your house determines your wealth. Buy too high and you'll cost yourself too much in all the associated costs with big homes (usually in swanky neighborhoods).
As for the house decision, it's an example of "get the big-money decisions right and a lot of the other pieces fall into place."
We paid off our mortgage in less than 10 years (I think it was actually 7) back when interest rates were 8% or so. Then we lived the next 2+ decades without a mortgage, which made living on 17% of our income much easier.
Overall we again see millionaires doing the basics of solid money management over time. You'd think they knew what they were doing!
Millionaires are Hard Workers
The fourth attribute from the book is "millionaires are hard workers."
Here's what the book's author, Chris Hogan, says on this topic:
I've heard excuses from so many people about why they can't get ahead financially. They whine, "I don't have enough time" or "I'm not smart enough" or "My job doesn't pay enough." Whenever I hear this garbage, I always tell people it's not about how much time you have, how smart you are, or how much you make; it's about what you do with what you have and how hard you're willing to work. That's usually when someone will come back with the excuse that really burns me up: "But Chris, you don't want me to become a workaholic, do you?" Oh, please.
I've said over and over in this book that anyone can become a millionaire in America today, but I may need to clarify that a bit. I believe anyone who's willing to work hard can become a millionaire in America today. The average millionaire agrees with me, as 76 percent say that, with hard work and discipline, anyone can become a millionaire.
Ninety-nine out of a hundred millionaires said their friends and family members would describe them as hard workers. This is the behind-the-scenes reality most people never consider when they think about how a typical millionaire built their wealth. The truth is, hard work looks like luck to the outside world. In fact, I'd say that hard work is practically invisible to those who don't work hard themselves. They can't picture themselves sacrificing and saving for twenty or thirty years straight, so they think no one else can either. What some people see as luck is just a matter of discipline, sacrifice, persistence, and good, old-fashioned hard work.
You know, the more I read this book the more I liked Chris Hogan.
He has a great no-nonsense style that I love and he doesn't hold back from the truth-bombs — even if people don't want to hear them!
Anyway, a few things I want to highlight from the above:
Excuses. Yep. Seems like a lot of people have become experts at making them. IMO it makes them feel better for not taking action and thus not achieving what they want.
"I don't have enough time." For the vast majority of people this simply means, "I'm choosing not to make the time." Most people do literally have the time to accomplish something important to them. But they choose to spend it in other ways — mostly entertainment-related (including cell phones.)
The section above is prefaced in the book with the following headline: "Hard work disguised as luck." Says it all perfectly.
Discipline, sacrifice, persistence, and hard work are not popular qualities among many these days. This is why being a millionaire is still relatively uncommon.
To support the attribute that "millionaires are hard workers", the book lists the following:
Millionaires believe reaching millionaire status is more about how hard you work than how much you make. 93% of millionaires say they got there by hard work rather than big salaries.
Millionaires enjoy their jobs. 96% of millionaires enjoyed what they did for a career and 64% say they "loved" their jobs.
Millionaires exercise regularly. 80% exercise three or more times a week compared to 55% of the general population.
Millionaires wake up early. 70% are considered early risers compared to 44% of the general population.
Millionaires don't retire when they hit $1 million net worth. Only 38% are fully retired.
Millionaires don't support their adult children. Only 6% give monthly support to their children over the age of 25. 71% never give financial support to their children over the age of 25.
Millionaires don't allow their children to live with them. Only 8% say their adult children live at home with them.
Some thoughts from me:
The salary issue was discussed previously in this series. Maybe millionaires don't make outrageously high salaries, but they do make more than average. (The ones I interview have very good salaries.) I think hard work and good salaries go well together, so I don't think they are mutually exclusive. On the opposite side, I don't think "hard work" at a low wage gets you far. There are way too many examples of people who work themselves to death but do so at low wages and make little progress financially.
I'm not sure I would say I "enjoyed" my jobs. I did enjoy my career overall and enjoyed many of my jobs. Some were not enjoyable at all, though. And I wouldn't say I loved my career, I would say I liked it. How about you?
I have been exercising for years, decades really, doing a variety of workouts. I've done weights and cardio, cycling, swimming, and I'm now back to weights and cardio (six times a week). Being in shape helps you perform better at work, enjoy life, and have a better retirement. For more thoughts from me on this issue see Physical Fitness and Financial Fitness, Health and Wealth, and Being Healthy Can Grow Your Net Worth.
Regarding getting up early — I TOLD YOU SO!!! 🙂 I've let myself slip a bit. I now get up between 5:30 am and 6 am whereas I used to be up by 5:30 am at the latest. Staying up a bit later at night is the biggest reason I'm sleeping in a bit more.
Though some would say $1 million is enough to retire, I wouldn't say so. I say run the calculations for yourself — it's probably higher than that for most people.
I wonder what they mean by "fully retired". Would I be considered fully retired?
I wonder what constitutes "adult children". Maybe 25?
The book The Millionaire Next Door
cautions against what it calls Economic Outpatient Care. It's described as follows:
Economic Outpatient Care (EOC) is a term used to express when an affluent parent provides money to an adult child. Besides offspring observations resulting in Under Accumulators of Wealth (UAW) children, EOC is a contributing factor to the passing on of the UAW belief. Offspring who receive EOC have 98% of the annual income compared to their counterparts who are not recipients of EOC. In comparison, they also have 57% of the net worth.
EOC gives recipients a false sense of financial security. For this reason they purchase homes in upscale neighborhoods that exceed the recommended value according to their incomes. Thirty percent of American families live in homes valued at $300,000, yet only earn an annual income of $60,000.
These homes then demand nice cars for the driveway, nice furniture for the living room, and a nice plasma TV to complement the furniture.
These offspring also purchase and consume the EOC rather than invest it. If a dose of EOC is given on a regular basis, the EOC can actually be absorbed into the individual's perceived annual income. Expenditures are then calculated with the anticipation of a regularly scheduled dose of EOC.
So millionaires seem wise not to give out EOC.
In the end I would agree that hard work is part of the millionaire equation. Very few gain good levels of wealth by sitting around and waiting for something to happen.
Millionaires are Consistent
Let's move now to the last attribute.
Here's what the book has to say about "millionaires are consistent":
"We are what we repeatedly do. Excellence, then, is not an act, but a habit." Aristotle
Aristotle observed in the fourth century that the secret to excellence is simply doing the same things over and over again. We have a word for that today: consistency.
Consistency is the key that brings all these millionaire attributes together. You can take responsibility, you can be intentional, you can set goals, and you can work hard. But if you don't do these things repeatedly — year after year, decade after decade — then you'll never get the results you want.
Millionaires don't change their plan midstream if it's working for them and they don't stop half-way to the goal.
If you want to become one of America's millionaires, you've got to commit yourself to the long, hard work of getting there.
One of the questions I ask millionaires is:
What are you currently doing to maintain/grow your net worth?
Almost all of them answer, "Staying the course." (i.e. doing more of what got them to millionaire status)
And why not? It's working, so why not just stick with it? That's consistency!
Of course if it's not working, they would adjust. But they are millionaires, so something's working…
The book gives the following findings to support this attribute:
Millionaires stay married. 63% of millionaires are in a first marriage compared to 38% of the general population. 75% of millionaires have been married for 32 years on average.
Millionaires take advantage of their company retirement plans. 79% used their company-sponsored plan to reach millionaire status.
Millionaires invest consistently. 75% make regular, consistent investing part of their ongoing personal finances.
Millionaires invest in other ways. While 79% invest in a company plan, 74% invest outside a company plan, meaning most of them do both.
Millionaires don't solely rely on themselves for investment planning. 68% worked with a financial advisor.
My thoughts on these:
No doubt about it — divorce is expensive.
Consistency in investing is particularly important. If you invest a good amount early and often, then let time do the work for you, you're almost guaranteed to become a millionaire.
I always contributed the max to my 401k, then invested outside of it as well.
Again with the financial advisor note (covered in a previous post). I'm wondering if they would have been millionaires sooner if they had worked alone! LOL!
In the end, Millionaires are consistent — not only in their finances, but apparently in their lives overall. It's an attribute that serves them well.
So that's it for the book. We've covered the myths people believe about money as well as the five attributes of millionaires.
Now it's time for you to chime in. What do you think about the book?