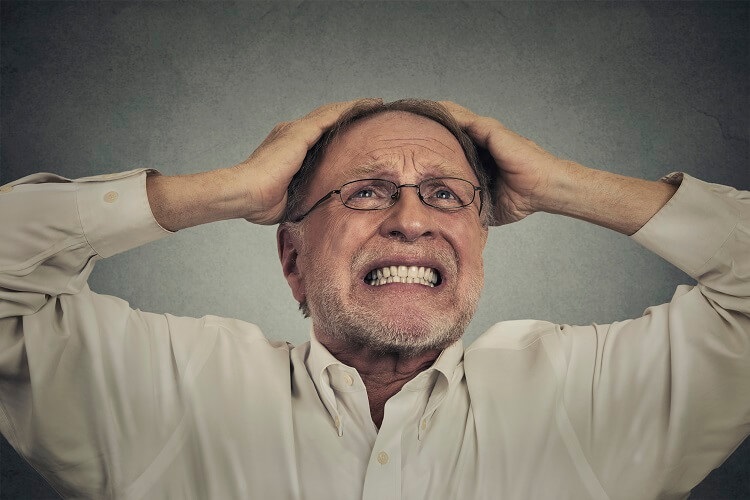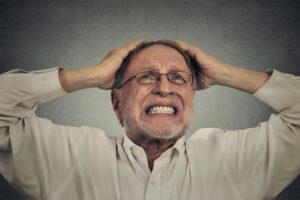 Regrets, I've had a few, but then again, too few to mention. Frank Sinatra
Wealthy people have no regrets, right?
Haha! That's often the perception — that because someone has amassed a large net worth then life has been (and will be) a bed of roses.
Uh, no.
If you thought wealth made life all rainbows and butterflies, this post be a shocker.
Today I want to share the biggest regrets millionaires have. In my millionaire interviews I ask them if they could go back and do it all over again, what they would do differently.
Today we have their responses summarized into the top five millionaire regrets.
Just to note, this post is similar to the millionaire mistakes we've covered in the past. The difference is that the mistakes are things millionaires did and wish they hadn't done. This post will list things millionaires didn't do and wish they had.
As I've done in other millionaire updates, I'll let them explain in their own words and add my thoughts after each point.
Let's get started…
1. Save more earlier.
By far this is the most frequent response — millionaires wish they had saved more money earlier in life.
Here's what they had to say on this subject:
I would have saved more as soon as I graduated from college and I would have invested entirely in index funds.
Additionally, I would have purchased a duplex or quad to initially live in which would have become a solid long term investment.
I wish I could have maxed out my Roth IRA's as soon as I had a job in my early 20's.
I would have started investing in an IRA as early as possible. Even though it was only $2000 maximum contribution for the longest time, it still would have compounded and grown.
I waited until my forties to start contributing to tax deferred investment accounts, which is STUPID.
Fortunately, the majority of our liquid net worth is in a taxable account so there are no tax penalties when we need cash in early retirement. I won't tap the IRA for a long time.
We would have saved more and started earlier.
We would not have panicked when the market crashed.
We would have invested more during the crash.
I probably would have been much wealthier without my flying addiction but it's my passion. I didn't go as nuts as I could have on the flying costs but I probably should have recruited co-owners with my first 3 of 5 airplanes long ago which I've done for the past 12 years on the latest two.
From age 23-33 I did save diligently in my 401K (but did not necessarily max it out) and then would take out 401K loans for big expenses or to pay off bills; essentially I was never able to accumulate any substantive principle. Those early withdrawal or loan penalties seemed like nothing at the time.
It was such a miss to not understand savings and compounding early on. Time is the most important thing in the context of money and I lost or blew 10 years of time and money. I can only imagine what good financial shape I'd be in if I had used those 10 years wisely.
I'd also avoid credit cards- and cash advances and high interest rates, etc. like the plague if I could go back; they really drug me down and kept me down for longer than I should have let them. I clearly had spending and discipline issues as I always made good money and for some reason it was never enough. Now I only use credit cards for big purchases so I can get my points and then I pay the balance off pretty much immediately.
Like many people, we should have saved more at an earlier age.
I can relate to this as it's one of my biggest regrets as well.
For many, not saving early (or saving enough early) can be an almost fatal money move. It sacrifices years (or even decades) of compounding — something which can drive wealth at almost any income level. To give that up is a big, big regret.
So I get it, for sure.
That said, kudos goes to these millionaires for seeing the errors of their ways, making changes, and ending up wealthy in the end.
2. Missing career opportunities.
Now we leave the "save" arena and the "earn" world.
Turns out that millionaires have regrets about their careers, despite the fact that they've had wildly successful careers.
The following comments summarize most of their sentiments:
I think about this frequently. A lot of people tell me I missed my calling in life and should have been a doctor. I would seriously consider going to med school if I had to do it over.
I should have been more open to changing jobs rather than being loyal to companies that didn't return the loyalty. When our boys were expanding their math skills, one commented how I had survived over 100% layoffs during the previous couple of years – and he was right!
A couple thoughts here:
I suspect that many reading this have career regrets as well. Anyone want to share theirs in the comments below?
3. Missing out on real estate investing.
Since we've covered, "earn" and "save" so far, why not round out the group and talk about investing regrets? Haha!
Does anyone else find it interesting that the top three areas where millionaires have the most regrets are the three basic tenets of this site?
Maybe it's just me. 😉
Anyway, here are a couple top investing regrets:
Post undergrad – I wish I had taken a harder look at real estate investing as an income source earlier in my career. I always thought I didn't want the hassle but when I looked at it in terms of financial independence, I realize I would gladly trade a couple hours a month for the cash flow stability over time as well as the ability to leave my full time career if I so choose.
Post MBA – I regret not getting into the housing market in San Francisco. I could have purchased something to live in back in 2010 when I moved here. Really it just means I missed out on a great leveraged bet over the past 8 years.
In general I've always shied away from debt that would dramatically eat into my ability to save in the near term, even when doing a deal might be the long term way to maximize my net worth.
If I had had the time or interest, I would have pursued the acquisition of real estate.
I would only recommend that to those of you with the time and interest to learn everything that you can about it, due to the obvious risks involved. I do recognize it, however, as an excellent method for wealth accumulation.
Ah, yes. I follow the pack and have some regrets here as well. Namely:
Anyone else have real estate investing regrets?
4. Not getting an early financial education.
We now enter into two more general topics. In this one, millionaires regret not knowing more about managing personal finances earlier in their lives.
This might be a surprise to some. After all, if millionaires didn't understand managing money early in life, who would?
I'll let them share their regrets in their own words:
I would have studied personal finance more and not hired a financial advisor.
I also wish I would have read the Millionaire Next Door earlier and John Bogle's writings. I think I could have skipped a lot of fruitless study of market timing and stock trading that never panned out anyway.
Ask more questions.
Skip the snooty "wealth management" people and go with low-key people you can trust, who want to explain things, are a fiduciary, and charge a flat fee not a percentage of assets.
I was lucky in this area. I started coaching people on finances at my church soon after we were married. I read The Millionaire Next Door
soon after that.
The combination of these two got me started on the right path, though it took years to get all my kinks worked out. 😉
Anyone else wish they knew more sooner?
5. Various personal regrets.
Finally we come to more of a catch-all category, most of which only have a slight relationship with money:
This is a difficult one but my work/life balance in my 30's is one of the reasons my first marriage didn't work out.
I can't turn back the clock to see if I wouldn't have put work first what difference it would have made on my personal life or net worth but if I could change anything it would be to enjoy life more then. I am making up for it now though.
I would definitely have tried out for the track team in high school. After that I'm happy with all of my career and personal life decisions. I see failure as an opportunity to learn so that next time maybe I can succeed, so I would keep all the failures.
My wife and I often have said that one do over would be that we would have had one more child. That obviously has nothing to do with money, but that is one thing we have said to each other.
I have several thoughts here:
I had a long stretch where my work/life balance was not in balance. I had too many hours at work and it was tough on me and my wife. Thankfully I eventually got a job that paid me well and only required a 9-to-5 commitment. I was blessed to find it.
I agree that failure is a chance to learn. Unfortunately I repeated some mistakes more than once, so I wasn't always the fastest learner in the pack. Haha!
I too would have liked to have had more kids — one at least but maybe two. Our two kids are great, and I simply wish I had more like them. 😉
At some time I'll probably do a "my biggest life regrets" post or perhaps include them in a retirement update, so for now I'll leave it at this.
So those are the top five millionaire regrets. See any that you identify with? Or perhaps you have some not on this list?
Share your thoughts in the comments below.