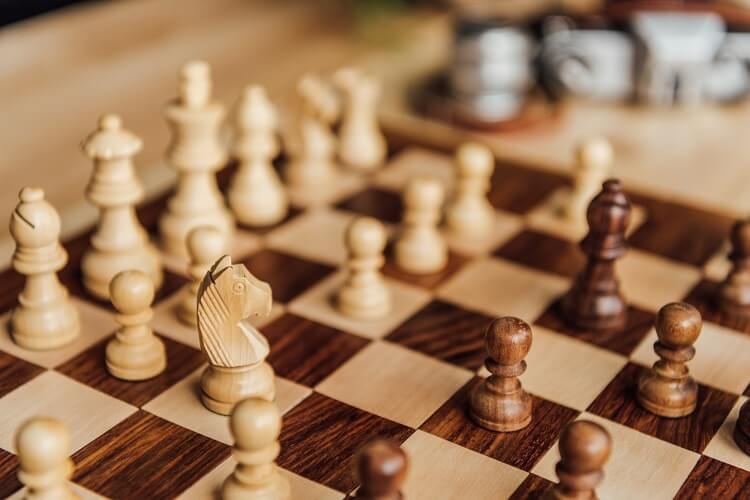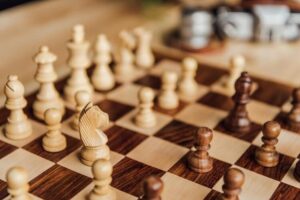 As most of you know, one of my favorite personal finance books is The Millionaire Next Door
.
In fact, it's one of only five money books I think people need to read.
The Millionaire Next Door was the first money book I took to heart and applied to my life. It's one of the main reasons I was able to achieve financial independence and retire at 52.
One of the book's concepts I love is that of playing great financial offense and defense.
In this context, offense equates to earning a good income while defense means controlling your spending.
Here's what the book says about these:
Consider the typical affluent household. Most of these men play great offense in the game called income generation. Great offense in economic terms means that a household generates an income significantly higher than the norm. Most of the households also play great defense; that is, they are frugal when it comes to spending for consumer goods and services.
At this point it's no surprise to regular ESI Money readers that making a good income while controlling your expenses is a recipe for financial success.
In fact, playing great offense and defense was vital to our financial success.
Our Experience
I always say that my wife and I make a great Super Bowl team because:
I played great offense. I worked at growing my career so I earned over 8% annual raises, had a few side hustles along the way, and invested in real estate (which worked out well).
My wife played great defense. I play it well compared to most, but my wife plays it far better than I do. I swear — she can save $1 off a 50 cent can of beans. She can squeeze a penny so far that it will become a copper wire. If there's any amount of money that can be saved, she'll do it. As they say, offense wins games, but defense wins championships. That's certainly true with finances as much as it's true in football.
How about you? Who plays offense and defense in your family and how good are they at it?
The Best Ways to Play
As I thought recently about this subject I started to wonder about all the ways people make money and save it.
That led me to consider what I thought were the "best" ways to play great offense and defense.
So by combining my personal experience with the advice from millionaires I've interviewed, here are my suggestions for the top tips:
Offense Top Tip #1: Grow your career.
There's no question that your career is your biggest financial asset.
If you don't believe me, do this:
Take your annual salary when you first started working
Add in raises every year over the lifetime of your career (what you made in the past and what you hope to make in the future)
Add up the cumulative amounts
If you start out making $50k per year and earn 3% average pay increases, you'll make $4.6 million over a 45-year career. How many other $4.6 million assets do you have? That's what I thought.
If you want to run your own numbers or play with some scenarios, check out my Impact of Career Growth Calculator.
The even better news is that if you invest a bit of time and effort into your career, you can make it worth dramatically more than $4.6 million. Interested in that? That's what I thought.
There are seven proven steps to grow your career. If you work on them a bit at a time, making some small progress every day, you will earn higher than average raises. Why? Because you're a peak performer and peak performers earn more.
And it doesn't take much additional earning to make a huge difference. Just an extra 1% — getting 4% raises instead of 3% — earns you almost $1.4 million more. Just imagine what 5% or higher raises would do for your finances!
Offense Top Tip #2: Create a side hustle.
There are lots of advantages to creating a side hustle (or side business if you prefer):
If you're in debt, it can get you out faster. My first side business allowed us to pay off our home in a few years.
If you want to save up for early retirement, a side hustle works well. Simply put 100% of your profits away and watch retirement date get much closer.
Simply having a side hustle shortens the amount of time before you can retire because it reduces how much you need to save in advance. In fact, having a side hustle can help you retire in as little as ten years.
The financial impact is massive. If you want to see for yourself, use my ESI Scale Calculator with and without a side hustle and the difference will jump out at you.
This site has a ton of great ideas for side hustles. Pick one or come up with your own and get going.
I had several side hustles during the course of my working career and they helped us dramatically. If I had to do it all over again, I would have taken those businesses more seriously and looked at them as long-term revenue generators instead of short-term efforts.
And yes, I ran these while also climbing the corporate ladder and raising a family. It can be done. You'll just have to give up something critically important to most Americans — like TV. 😉
If you can't imagine finding time for a side hustle, here's a list of ten places to discover more time.
Offense Top Tip #3: Invest your savings.
As you grow your income (above) and reduce your spending (below) you'll have an ever-increasing gap between the two.
Make this money work hard for you by investing it for growth (when you are younger) and then for income (as you progress into retirement).
I have a favorite for each of these. The first is index funds. They have so many advantages for someone looking for growth that it's hard to beat them. Can you pick individual stocks that do better? It's very unlikely. So just go with something simple and easy that will likely out-perform the vast majority of other investors.
As you move from growth to income, I prefer a shift to real estate which generally offers much better income than most investments (and delivers the same benefits as a side hustle). And there many ways to invest in real estate, so explore the options and consider what works best for you.
Once our nest egg grew (from index funds) we invested it in several rental units and the impact was significant. It was like we had another income-producing member of the family who added $60k to our bottom line every year. And that member is still working for us today — while we are both retired. 😉
Your investment strategy may vary from mine, but whatever you do — get your savings to work for you! Then between your career, your side hustle, and your investments, you'll be playing magnificent offense.
Now you've probably heard the phrase "offense wins games, but defense wins championships."
With that in mind, here are my top tips for controlling your spending:
Defense Top Tip #1: Develop and use a budget.
There's no way to control your spending unless you have a process for tracking it. This is where having a budget comes in.
Yes, it's a fundamental personal finance method, but it's fundamental for a reason: it works.
Once you develop a budget, you'll get new insights into your spending. You can see exactly how money comes in and how it's spent.
Then once you have all the data, you can make adjustments to eliminate or reduce spending in areas less important to you.
If you set and work a budget you will save much, much more than those without one. Amounts that, over time, will end up being quite significant.
And with a budget, it's almost impossible to over-spend and thus kill your finances — avoiding a problem that is rampant among Americans these days.
Defense Top Tip #2: Buy the right home the right way.
Your house is probably the largest purchase you'll ever make. As such, it's also where you can over-spend the most.
It's not just the house itself. The associated direct costs like maintenance, insurance, and taxes add up as well.
Then there are also indirect costs like having to keep up with the neighbors.
Buying a house is such an important purchase that what you buy actually determines your net worth. The more you spend, the less likely you are to become wealthy.
So what is the right home? One you can afford. One that fits your needs and is not simply the most expensive house the bank will allow you to buy. One that gives you some wiggle room in case emergencies arise (which they will).
What is buying the right way? It's putting at least 20% down. And buying with a plan to pay it off in 10 years or less. We'll see how important that can be in the next tip.
But what if you live in a high cost-of-living city where homes don't sell for under $300k? You have two choices if you still want to keep this spending under control: 1) move to a lower-cost city or 2) rent instead of buy. No one said home ownership was mandatory.
Defense Top Tip #3: Avoid debt.
Time magazine says that the average American will pay $280k in interest over his lifetime. It's even more if you live in a high cost-of-living city.
While it's not practical that you eliminate debt (and interest) completely, imagine what could happen if you simply cut it in half.
Over 40 years, that would equate to a savings of $3,500 a year.
If you invest $3,500 a year for 40 years and earn 8% returns, that turns into $900k. Yes, this move alone almost makes you a millionaire.
Those are my suggestions for playing great financial offense and defense. What ideas would you add to these lists?