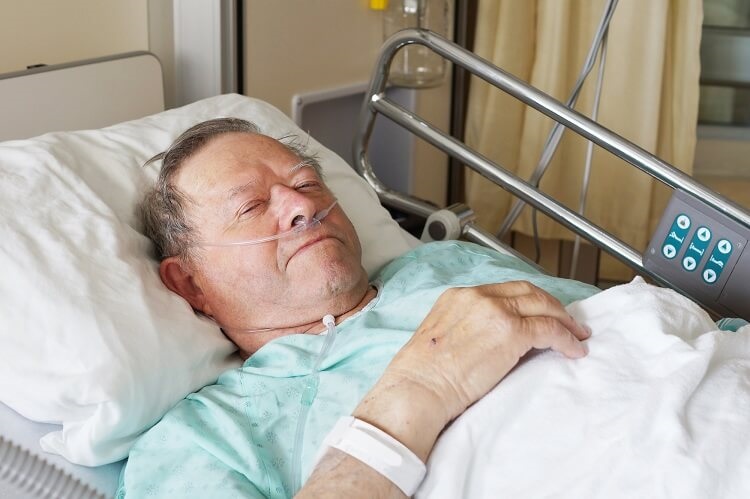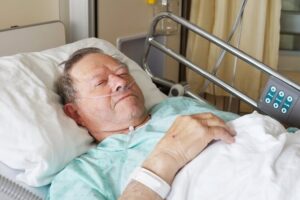 As I noted in my last retirement update post, I have now passed five years in retirement.
I think this is a good time to look back and reflect on that time and what I've learned about retirement.
I have about a million thoughts on the subject, but since it's been five years and because I like to focus on the biggest items with the most impact, I'm limiting my thoughts to my top five things.
I'll probably write more on these (and other) retirement thoughts in upcoming posts, but today I want to share the highlights.
Here we go…in no particular order…
Retirement is Awesome
I have been reading a lot lately about two different retirement effects that I literally have no concept of.
The first comes from the book The Retirement Maze: What You Should Know Before and After You Retire where they list the four phases of retirement as follows:
The Honeymoon
Disenchantment
Reorientation
Stability
I haven't read the book yet (I intend to after hearing the author talk on a podcast), but I did find this description of the Disenchantment phase online:
It is a period during which retirees may experience and emotional letdown and a decline in subjective well-being as they come face to face with the reality of day-to-day living devoid of direction. Situational elements, possibly unforeseen, may contribute to this letdown, such as a concern that financial resources are more limited than initially thought or that some activities are not as absorbing as they expected. Retirees may also feel the loss of the benefits provided by the workforce such as weakening of identity and self-worth, feelings of being disconnected and without a meaningful role in society, and a sense of living productively.
I'll comment on this in a minute.
For now, the second thing I've seen a lot of are articles on people who fail at retirement.
Yes, they fail at one of the most awesome things ever.
The reason almost all of them fail is that they don't have an adequate (or any) plan for what to do with their time in retirement. They either assume it will work itself out or they'll figure it out when they get there. This lack of thought and planning generally leads to a massive failure and often a life crisis.
These two lines of thinking seem to imply that retirement is a bad thing fraught with potential downsides.
I guess if you try and make it bad or don't plan, sure, it can be terrible, but my experience has been nothing like that.
To me, retirement has been AMAZING! It's been AWESOME! It's been EXTRAORDINARY!
What is so bad about doing what you want when you want to do it? I can't find anything wrong with it. IMO, it would take a lot to really mess up something so incredible.
That said, let me address some of the failures noted above in case anyone else is having a hard time with retirement:
I don't know whether I'm still in the honeymoon phase or if I jumped from honeymoon straight to stability, but I have literally not had one day where I wished I wasn't retired. In fact, I think I can say that the worse day in retirement is better than the best day at work. Hahahaha.
There are two parts to having a great retirement: the financial side and the life side.
To make sure the financial side is all good, be sure you know what you need to spend, have ways of funding that with savings, income, or a combination, and create several margins of safety in case things turn bad. If all those are covered, you should have a great retirement financially.
On the life side, you MUST have several activities you enjoy in retirement. You need to have these worked out well in advance of retirement and have a general idea of how you'll use them to fill your time. You also need to keep trying new things as some of the old activities will become boring and you'll need something new to take their place. I'd recommend having five strong activities going into retirement. If all these are covered, you should have a great retirement life.
I personally have the following activities: working out, pickleball, blogging/writing/managing the Millionaire Money Mentors, reading, traveling (once we get back to it), walking, video games, TV/movies, and family activities. These are the things I do on a regular basis — there are others that I participate in now and then that supplement these. FYI, I'm working on a post that will list a TON of possible retirement activities so if anyone is having a tough time, they can look at it and find some.
The benefits of work and the loss of those is real for many people — much more than I thought initially (they aren't as big of a deal for me, but to many they are). I'll cover how to handle needs once covered by work in detail below.
For those who are struggling because their identity/self-worth is/was tied up in their careers, you have three choices: 1) keep working in your career (either full time or part-time), 2) shift to a new job/career that can provide the self-worth/identity you need, or 3) get over it and move on with your life. I was a high-powered executive during my working years, rising to the level of being the president of a $100 million company. And even with that, work was something I did, not who I was, so moving on wasn't a big issue to me. Hopefully many reading this are in the same boat.
"Meaningful role in society, and a sense of living productively." We'll get to this line of thinking below when I talk about purpose in retirement. But my short response is you don't have to be Mother Teresa to have purpose in retirement.
All that said, let me encourage you to retire as soon as you can.
It is amazing — dive right in!
Income Trumps Savings
This topic needs a much longer post so I'll be covering it in the future, but if I had to do it all over again, I would focus more on income generation than savings in preparing for retirement.
Let's face it, the 4% "rule" grabs all the retirement spotlight. I see article after article and hear podcast after podcast about it. If I read another piece on whether 4% is right or it should be 5% or it should be 3% or it should be whatever, I think I might lose it.
Why aren't we talking more about income — how it can help get us to retirement faster and, I would say, better?
In the Millionaire Money Mentors forums I asked the question: "Why Withdraw 4% When You Can Make 4%?"
In other words, why wait until you save enough to withdraw 4% to fund retirement from a large account when you can make 4% (or especially more)? Because if you can make 4%, you have no loss of principal. And if you can make more than 4%, you can retire earlier.
The main counter-point responses were focused on either 1) inflation (which many said wasn't covered in the "earning 4%" idea) or 2) people didn't want to participate in the income-producing options most people use to earn over 4% (for example, real estate).
As usual, Apex cut through the naysayers with the following:
Actually the inflation protection is built in.
With stocks it's a little less direct since they tend to be hurt in the short run by inflation but they eventually catch up. See the 1970s and then the 1980s.
Real estate on the other hand is much more direct. When inflation comes with a vengeance real estate goes up with a vengeance. See 1970s.
Over long periods of time the assets increase in value at least with inflation and usually exceeding inflation.
Stocks tend to go up 8-10% annually which means strong dividend payers should be going up 4-6% depending on the size of the dividend. That is about twice the rate of inflation.
Real estate tends to go up about 3% over long historical periods. That is about equal to the rate of inflation. Leverage is where real estate really outshines other assets on inflation protection. If your real estate is 75% leveraged then it will increase 12% on cash invested. That is 4 times the rate of inflation.
So stocks over long periods should beat inflation by 2 times and 75% leverage real estate will beat inflation by 4 times.
When the assets go up in value the dividends and rents go up too.
Cash flowing assets have all the bases covered.
I've come to the same conclusion. Cash flowing assets do have all the bases covered.
Plus they simply let you retire earlier/better.
Consider these options:
If you need $50k in annual income to retire and if you withdraw 4% to pay for it, you need a nest egg of $1.25 million.
If you need $50k in annual income to retire and you have income producers paying you $20k a year, you need a nest egg of $750k to fund the rest.
If you need $50k in annual income to retire and can earn 7% income on your real estate investments (which is what many syndications pay these days), you need a nest egg of $714k.
If you need $50k in annual income to retire and can earn 10% income on your real estate investments (which is what I made with mine) or your private loans (which is what I make with mine), you need a nest egg of $500k.
Which of these would you prefer?
Are you beginning to see how income can speed up your retirement? It's because you can often earn much more than 4% with income investments. This eliminates having to save up a fortune over 30 years to retire. Instead you are effectively replacing your working income (in whole or part) with other income which allows you to retire sooner.
Wes Moss talks about a similar relationship to option #2 above in You Can Retire Sooner Than You Think. In 18 Traits of the Happiest Retirees (which is from Wes's book) you'll find that happy retirees "have at least $500,000 in liquid net worth" ($874k is average) and "they have at least two (sometimes three) different sources of income in retirement" (average is 2.6).
So the happiest retirees aren't all about saving a gazillion dollars to retire — they balance it with income as well. This is what I think is a much more reasonable way to approach retirement as well — a balance of both income and savings.
All I'm saying here is that while we've focused on the 4% rule so much, we should probably give greater weight/consideration to income options.
Ok, so just what income ideas am I talking about?
Here are some posts that offer many different options:
Be sure you don't miss the "How to Go from One Income Stream to Multiple Streams" section in Ten Best Ways to Earn Money. It gives a step-by-step plan for starting with your career income alone and using it to generate many streams of income.
Our income covers Fat FIRE retirement expenses and then some. My only regret is that I didn't develop those sources of income sooner — otherwise I would have retired a decade earlier!
Taking the income idea a bit further, let me say that IMO, the gold standard of extra income is the side hustle. I say this because:
It is relatively easy to develop a side hustle that earns you $20k or more a year — especially with the options the internet provides these days. If you want some ideas, see How to Earn Extra Income: Side Hustle Ideas Worth Considering, the side hustle interviews I've done here (which are in my earn category), and my series on creating a $25k blog.
A side hustle on the way to retirement can fast forward your freedom date. Just think of what an extra $20k a year could do invested in anything for 10 years. Even if it's only savings, it will make a HUGE difference. If you don't believe me, run your own numbers with and without a side hustle using the ESI Scale calculator.
Side hustles tend to be enjoyable — work you actually like. I know mine have been. It's so much fun to do something you like that also earns money!
You can take a side hustle with you into retirement. This helps 1) enable you to afford retirement sooner because the side hustle income covers a good part of what you need and 2) provide some sort of worklike activity in retirement to be happy (see below for my thoughts on work). It's a win-win proposition!
There will be naysayers and excuse makers on this subject. Yeah, but this. Yeah, but that. Go ahead and make your excuses. See what they do for you.
My answers to the naysayers are as follows:
Ok, off my soapbox. For now. LOL.
Need Some Form of Work and Social Activity
We talked about work a bit above and now I'm adding social interaction to the mix for this point.
The truth is these are two areas I underestimated the value of in retirement and both need to be accounted for to have a happy retirement.
Let's discuss each of them separately…
For those retirees who fail at retirement because they lose the "benefits" from work like social activity, sense of status, etc., there's a simple solution.
They miss (and need) what I call work or worklike activities in retirement. To replace these lost needs they simply need an option to fill some time in retirement. This could be working one day a week at the job they left, getting a new, part-time job they enjoy, a side hustle, or a volunteer activity. All of these (and more) address many of the needs people have that are met by working. For me, writing on my site and spending time with the Millionaire Money Mentors covers this (these also help to keep me sharp mentally, another vital part of having a good retirement).
I had dismissed the need for "work" in retirement when I retired, but I can't imagine my life without it now. I LOVE writing posts, talking with members in the forums, and learning new things about technology, web marketing, and the like. "Working" like this in retirement adds enjoyment to my retirement — it doesn't take away from it. (BTW, I put work in quotes because I don't consider it work — it's that fun. I consider these hobbies that have the awesome side effect of creating income. LOL.)
Also let me address the topic that some members of the retirement police reading this are thinking right now: "If you are working, you're not retired."
My response to them is: "Get over it." Hahahaha.
Seriously, I never have been about anyone else defining my life or how I view it and I'm certainly not going to let others define my retirement for me.
BTW, I find that many who have this opinion are 1) older than I am and 2) still working themselves. So there's that as well.
As for social activity there are a couple issues.
First, most people need a good amount of it. I'm an introvert and don't need much, but even I need interactions with others. And even if you're Hermit McHermit, you do too.
Second, most people get a good amount of their social interactions from work. So when they leave work, they lose a lot of these connections without a way to replace them. This causes problems for some.
There's no right answer for how much social interaction a given person needs or how to get it. These are very personal situations based on many factors that are unique to a given individual. But you do need social interactions to have a happy retirement.
The great news is that both work and social interactions can be combined with other activities so you get them while doing things you enjoy.
For example:
Many side hustles, part-time jobs, and volunteer options provide for the needs to work as well as have social interactions.
Many sports (golf, pickleball, tennis, etc.) and exercise activities (like classes) have social aspects to them.
The internet is as useful for social connections as it is for work. I have made a TON of friends in the forums and I know I'll see many of them in person one day. Even if I don't, the interaction with them provides a social need for me.
I like activities where I can get a double bang for my buck — accomplishing more than one thing at a time (like having fun, working, and creating social interactions simultaneously), so I look for those opportunities. Fortunately there are a lot of options if you are creative.
Purpose is in the Eye of the Beholder
Ok, here's another rant…
I'll hold back a bit as I'm covering this in other posts, but if you read enough retirement books (and I'm up to over 50 now), you'll come upon the idea of "fulfilling your purpose" in retirement.
Some books ignore this idea completely, but others take it to the nth degree.
Their idea of "purpose" (they sometimes call it your "passion" as well) is doing something sacrificially with your life/time in retirement. Their point of view is that you need to be working on something meaningful in retirement that changes the world. Otherwise you will be purpose-less and your retirement will be less-than-amazing at best and downright terrible at worst.
Examples of what qualify:
Saving the turtles by volunteering to raise a gazillion dollars to protect their habitats.
Working at a soup kitchen for the homeless several days a week.
Selling your possessions, giving them to the poor, and moving to deep Africa to start a free hospital.
Ok, so maybe those examples are a bit over the top, but seriously, there are those out there who claim you need to have a purpose in retirement similar to these or else your retirement is doomed.
I call BS on this. The millionaires in the forums do as well (I asked them).
Our general consensus is that if you like to do any of the things above or anything similar to them, then fine, have at it.
But conversely, if you are not saving the world and instead simply have interests that get you up in the morning and keep you going in retirement (what author Wes Moss describes as core pursuits and I just call retirement activities), these will be more than enough for you to have a great, happy, awesome retirement.
You don't have to save the world to be happy. You might just need to play a lot of tennis to have a great retirement.
So yes, tennis could be your "purpose" in that it gives you something to be excited about. It fills your days with joy and happiness. This is what you really need.
Purpose in retirement can take many different forms and have totally different meanings to different people.
As such, purpose in retirement is most certainly in the eye of the beholder.
Retire as Soon as Possible
Here's my final bit of advice. I saved it for last so you'll remember it: retire as soon as you can.
There are a couple reasons I say this.
First of all, have I mentioned how great retirement is? Why wouldn't you want to retire asap?
Second, life is short and nothing is guaranteed. So grab the gusto while you can.
The more I read about retirement the more I run into stories where people waited to retire only to be hit with a terrible disease shortly thereafter. They worked those extra 1, 5, or 10 years simply because they needed "just a bit more."
Here's an example from the book Top Five Regrets of the Dying: A Life Transformed by the Dearly Departing. The author tells the story of an elderly gentleman she was caring for as follows:
Out of the afternoon peace John stated, 'I wish I hadn't worked so hard, Bronnie. What a stupid fool I was.' From the other lounge chair on the balcony, I looked across at him. He needed no encouragement to continue. 'I worked too damn hard and now I am a lonely, dying man. The worst part is that I have been lonely for the whole of my retirement and I need not have been.' I listened as he told the whole story.
John and Margaret had raised five children, four of whom now had children of their own. The other one had died in his early thirties. When all of the children were adults and gone from the home, Margaret had asked John to retire. They were both fit and healthy, and had enough money to retire well. He always said they might need more. Margaret replied each time that they could sell their huge, now almost empty house and buy something more suitable, freeing up more money. For fifteen years this battle went on between them, while he kept working.
Margaret was lonely and longed to discover their partnership again without children or work. For years she devoured travel brochures, suggesting different countries and regions to visit. John shared the desire to travel and was open to wherever Margaret suggested. Unfortunately, he also enjoyed the status his work gave him. He told me he didn't particularly like the work itself, just the role it gave him in society and among his friends. The chase of closing a deal had also become a bit of an addiction.
One evening with Margaret in tears, begging him to finally retire, he looked at this beautiful woman and realised that not only was she desperately lonely for his company, but they were both old people now. This wonderful woman had waited so patiently for him to retire. Looking at her, she was still as beautiful as the day he had met her, but it was the first time John considered they were not going to live forever.
Although petrified for a reason he could now not justify, he agreed to retire. Margaret had jumped up and hugged him, her tears switching from sadness to joy. But the smile didn't last long, disappearing the minute he added 'in one more year'. At that time, there was a new deal being negotiated in the company and he wanted to see it through. She had waited fifteen years for him to retire; surely she could wait one more? It was a compromise, but one she reluctantly agreed to. As the sun dropped from view, John told me he felt selfish about his choice even then, but he couldn't retire without doing just one more deal.
Having dreamt of this time for years, things started to become real for his beloved wife. She made some actual plans and was on the phone to the travel agent regularly. Each night as he wandered in, she would be waiting for him with dinner prepared. As they are at the table that had once accommodated their whole family, she shared her thoughts and ideas with great excitement. John was starting to warm to the idea of retirement now too, although he still insisted on seeing out the twelve months if Margaret ever suggested otherwise.
With four months gone since he agreed to retire and eight still to go, Margaret began feeling queasy. At first it was a bit of nausea, but after almost a week it hadn't passed. 'I've made an appointment with the doctor tomorrow,' she told him, as he came in from work. 'I'm sure it's nothing though,' she said with attempted cheerfulness.
While John was concerned she was not feeling well, it didn't cross his mind it could be serious until the following night, when Margaret said the doctor had suggested some tests. Even if the results had not said so, in the following week her discomfort increased and the pain told them something was wrong. They just hadn't suspected how wrong. Margaret was dying.
We spend so much time making plans for the future, often depending on things happening at a later date to assure our happiness or assuming we have all the time in the world, when all we ever have is our life today. It wasn't difficult to understand the deep regrets John was living with. I understand how people can love their work and there is no need for guilt in doing so. I loved my work too, despite the sadness that often accompanied it.
When asked if he would have enjoyed his work so much if he hadn't had such a supportive family life, John shook his head. 'I liked the work enough, sure. And I definitely loved the status, though what's the point of that now? I gave less time to what truly kept me going through life: Margaret and my family. My dear Margaret—her love and support were always there, but I wasn't there for her. She was a lot of fun too. We would have had such a good time away together.'
Margaret died three months before John was due to retire, though he had retired by then due to her health. John shared how his retirement had been plagued with guilt ever since. Even when he was able to come to a certain place of acceptance about his 'mistake,' as he called it, he longed to be traveling and laughing with Margaret now.
'I think I was scared. Yes, I was. I was petrified. My role had come to define me in a way. Of course now as I sit here dying, I see that just being a good person is more than enough in life. Why do we depend so much on the material world to validate us?' John thought out loud, his random sentences filled with sadness for both past and future generations who wanted everything, basing their importance on what they owned and what they did, rather than on who they were in their hearts.
'There's nothing wrong with wanting a better life. Don't get me wrong,' he said. 'It's just that the chase for more, and the need to be recognized through our achievements and belongings, can hinder us from the real things, like time with those we love, time doing things we love ourselves, and balance. It's probably all about balance really, isn't it?'
I listened to this book on audio.
I can remember where I was (walking home from the gym) when I heard it.
I could feel the regret and sadness in the reader's voice and I felt the pain as well. It was deeply moving.
Yes, this specific example is about someone putting off retirement because of work. But the reason for not retiring could be anything.
Here are a couple related thoughts from the millionaire forums. We'll begin with this one:
I can really appreciate the Retire As Soon As You Can sentiment. Just today we learned that a really great guy from town, who has been sick for a while, is in the final stretch of his battle with cancer. He is maybe 58. I will be 56 this year.
We are close. The money works now. Hanging on for a while to get the last kid a little deeper into college and give my dear wife some time to digest our move to FLA. However, it is incredibly hard to grind away while you know the money works. Increasingly hard. Really twisted on when to say "F" it.
And another:
I had a battle with colon cancer 3 years ago at age 50. They removed 12 inches of my intestines, and I had 6 months of chemo. It was truly awful, and unbelievably scary.
I'm healthy now, thank goodness. But that experience helped me realize that I really, really don't want to die without the opportunity to stop and fully enjoy my life. Retiring was the best decision I ever made.
If that's not enough to sway you, check out this short video from personal finance author David Bach:
And finally, PoF has listed something many don't consider: that
there are risks associated with NOT retiring
. Really good food for thought.
My suggestion: don't wait. Grab the bull by the horns. Retire as soon as you can.
Anyway, those are my five learnings from five years in retirement. For others who have been retired for some time, anything else you'd add?